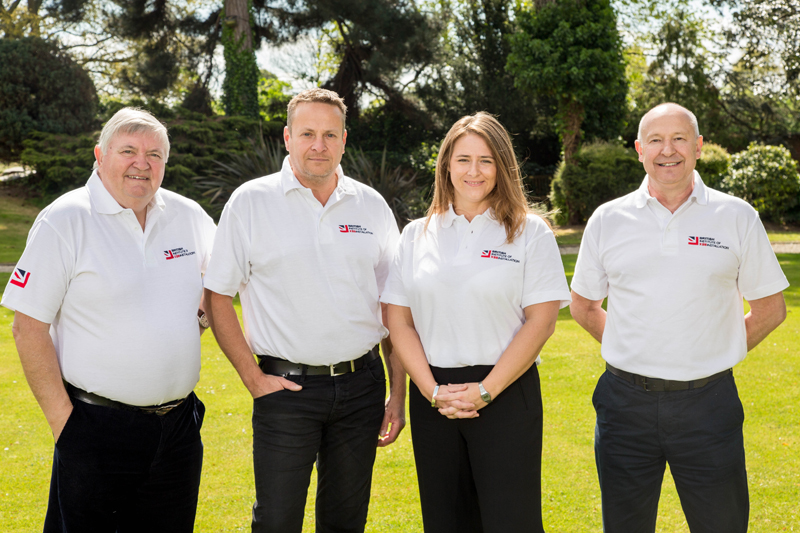 Launched in 2006, the British Institute of Kitchen, Bedroom and Bathroom Installation (BiKBBI), has achieved rapid growth and now works with tradespeople, retailers and manufacturers to better installation standards. PHPI spoke to Damian Walters, founder and Chief Executive, to find out more.
Awarded institute status by the Secretary of State only a year after its inception and British status in 2016, the team at BiKBBI have made ample strides in a relatively short period. Operating as a government sanctioned, not-for-profit organisation, the Institute is dedicated to improving standards in the industry, working with installers, retailers and manufacturers to raise the bar in kitchen, bedroom and bathroom fittings.
Damian Walters, founder and Chief Executive, first set up the initiative after becoming concerned about the standards in the industry. "Having worked in the sector for a number of years, I began to realise that installations weren't always up to scratch – affecting everyone in the supply chain and the industry's reputation. There simply weren't enough reliable accreditation schemes for installers, and education was poor, which inevitably affected the consumer and the industry's reputation as a whole.
"We launched with an objective to improve standards, represent professional installers and to bridge the gap between the industry and those specialists who operate on the front line."
Installer perks
For those installers looking to join the Institute, membership criteria includes a minimum of 3 years' experience installing kitchens, bedrooms or bathrooms, registration or the ability to sub-contract work to a compliant electrician or Gas Safe Registered engineer, and crucially an agreement to undertake annual CPD training.
Damian assures us that membership is highly beneficial to installers: "For starters, becoming BiKBBI registered will help you stand out from the competition, and demonstrates high levels of professionalism. We're working with manufacturers, merchants and retailers to ensure consumers understand who we are and the standards our members represent, while you'll also be listed on our find-a-member online consumer directory. Our links to manufacturers also allows members access to a wide range of discounted products and services.
"Most importantly, we can offer support for installers that they may not previously have had access to. Compliance support, legal guidance and tailored training and development opportunities for members, including access to CPD courses and apprenticeship links, are all vital to installers and ultimately, it's why we decided to form in the first place!"
The Institute is also working with a number of organisations, including military charities, to provide retraining opportunities for those skilled tradespeople looking to enter the industry.
Education, education, education
A key to improving standards, particularly for the future, is an investment in apprenticeships and the next generation of installers. The BiKBBI has clearly focused a lot of attention to this, and is now working with a number of strategic partners in the development and delivery of a Level 2 Apprenticeship for Fitted Interiors, in line with the government approved Trailblazer standards – with the aim of introducing a Level 3 scheme in the near future.
Currently, the two year course – 20% college based and 80% employer based – is being delivered at Basildon College, near the Institute's base in Tilbury, Essex. However, the organisation is looking to run the course out nationally, in an effort to improve standards and encourage the uptake of apprenticeships in the sector nationwide.
In addition to this, the iAcademy e-learning course directory is designed to encourage BiKBBI members to invest in CPD and ensure they continue to uphold the high standards expected. Run alongside the Chartered Trading Standards Institute, courses include everything from work skills, health and safety, and business skills.
Keep protected
Not satisfied with just working to raise installation standards, the Institute has also recently put together an innovative new solution that is set to "change the way in which domestic KBB installations are operated in the UK," according to Damian.
BiKBBI Protected is a new service driven by technology that connects installers with consumers, via a merchant or retailer. The organisation says that it focuses protection on all key stakeholders, and is designed to safeguard installers against the threat of late payments and disputes. Organised by the BiKBBI, the customer will pay the cost of the installation into a secure, independent Escrow account (a financial arrangement in which a third party receives and disburses money for the transacting parties), which will then be released to the installer within 72 hours upon satisfactory completion of the work.
Of course, as many installers will know, 'satisfactory completion' isn't always as easy as it sounds with some customers. In the case of disputes – which must be raised within seven days of the finished job – the money is securely held in the Escrow account while one of the Institute's approved inspectors is sent to assess any 'breaches in contract'. The BiKBBI will then be able to offer advice and support throughout the process, which would otherwise be left to the installer, ensuring an agreeable outcome for all parties.
Damian adds: "We truly believe this platform will be beneficial to all those involved in kitchen, bedroom and bathroom installations. The whole process is online, and though protecting the installer, merchant and consumer is the priority, there's so much more to the initiative. For example, estimated costs can be produced automatically once customers have specified their chosen products, while the general public will be able to easily access vetted and registered BiKBBI members."
The Protected scheme was announced at the BiKBBI's Annual Conference at the Houses of Parliament in January and has received a promising response from the industry so far, having received interest from over 250 merchants and retailers, including three nationals.