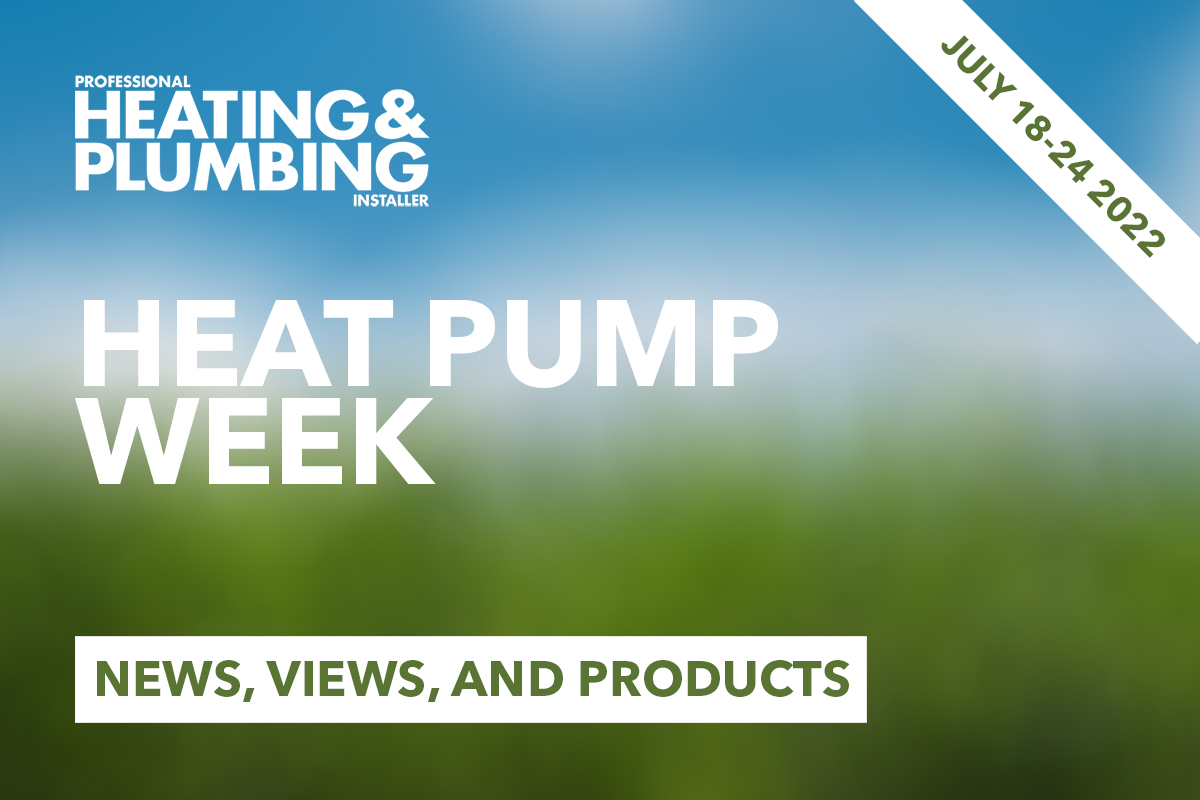 Lizzie Wilkinson, Head of Domestic Product Management at Ideal Heating, discusses the benefits of heat pumps and the role they will play in helping homeowners go green.
Heat pumps are a highly efficient, low carbon way of providing heating and hot water to homes. While they are not yet commonplace in the UK, their use is increasing quickly, particularly as the UK government targets net zero greenhouse gas emissions by 2050.
With gas and oil boilers being banned in new build homes by 2025, many are touting heat pumps as potential replacements for traditional boilers.
Whether you're helping homeowners make the switch to a heat pump or keen to learn more about the technology, there's never been a better time to get clued up so you can help homeowners make the right choice for them.
What are heat pumps?
Unlike gas boilers, heat pumps don't burn fuel. Instead, they harness heat from the air, water or ground outside the home. This free heat is absorbed by a liquid refrigerant causing it to boil and vaporise. This gaseous refrigerant is then compressed to a high pressure, which raises the temperature of the gas significantly.
The gas refrigerant then enters a heat exchanger, where it deposits its heat to the home's central heating or hot water cylinder via a pumped water circuit. As the heat is lost from the gaseous refrigerant, it naturally condenses back to liquid form.
While heat pumps do use electricity, they provide far more heat per unit of electricity than traditional appliances such as boilers, as they use heat from natural sources like the air.
Heat pumps require a more sophisticated system than gas boilers but to keep it simpler for end-users, thermostats and apps can still be used to control heat levels.
Placement flexibility
We recently unveiled our own domestic heat pump range, The Alfea for new build and social housing. It provides optimum comfort, reliability and efficiency, combining a quiet, compact heat pump, with an industry leading hot water cylinder.
With Alfea the outside unit can be located up to 30metres from the building, offering lots of flexibility and choice over its placement.
Once a heat pump has been installed, it requires little maintenance. They generally last around 25 to 30 years, approximately 10 to 15 years longer than a gas boiler. For efficient use and to ensure longevity it is recommended that heat pumps undergo an annual service.
Installation and lifespan
Heat pumps are becoming a more popular choice among new builds as gas boilers get phased out and homes are built to higher sustainability specifications which helps optimise performance. They're less common amongst retrofits due to the initial upfront investment required to adapt an existing heating and hot water system to accommodate a heat pump.
The UK government launched the Boiler Upgrade Scheme (BUS) this April so eligible domestic homeowners can receive funding to offset the cost of installing certain low carbon heating systems, including heat pumps. Up to £5,000 is available for air source heat pumps and biomass boilers, while up to £6,000 is available for ground source heat pumps.
This technology isn't always as simple to install and repair as a boiler; mainly because fewer engineers specialise in heat pump systems currently. But this is changing as more engineers are trained and heat pumps become more widely available. To support the progression in this space we launched our own heat pump training course to help installers upskill.
The Alfea installation and set-up has been designed to be fast and simple, with Ideal's specialist engineer teams on hand to support the entire process. This complete UK-wide wrap-around service includes expert training and technical advice for installers on design and specification, as well as service and maintenance.
Going green
The biggest advantage of installing a heat pump is that they are more energy efficient than traditional central heating systems. This means they will have a positive impact on both a home's carbon footprint and energy bills.
Heat pumps are more efficient than other heating systems because the amount of heat they produce is more than the amount of electricity they use. In other words, they work at a whopping 300 to 400 per cent efficiency rate, making them roughly three to four times more efficient than gas boilers.
There will not be a single 'silver bullet' that will enable the UK to hit its net zero target and decarbonise the nation's property stock, but heat pumps will play a huge roll in how we heat homes in the coming years.
At Ideal Heating we are committed to helping facilitate the UK's journey to a greener future and supporting installers so that they can build their knowledge and expertise on new, renewable heating and hot water systems.