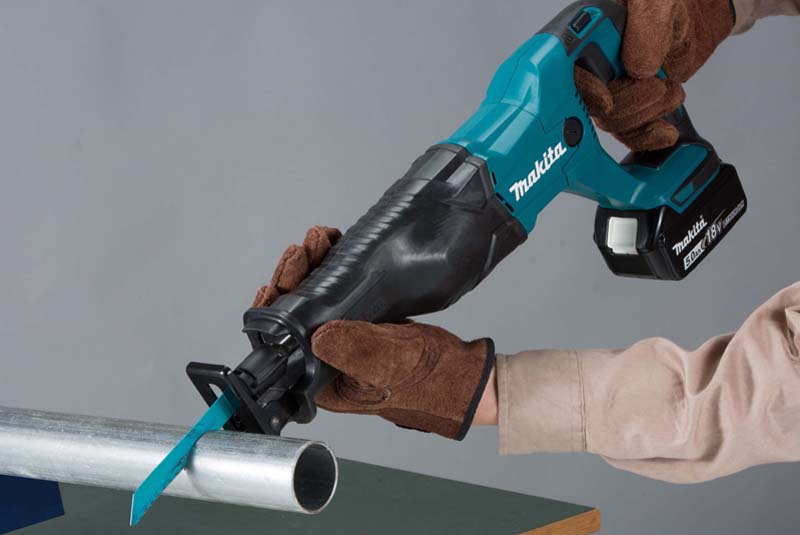 With Makita UK celebrating 45 years in the British professional power tool market, the company looks back on some of the core changes witnessed over nearly half a century.
In 1972, nearly every tool in the inventory was mains powered, with just a couple of lightweight drills featuring the long, pencil Ni Cad batteries that could easily be damaged by incorrect charging.
Jump ahead 45 years and today it's very much 60/40 in favour of cordless machines. At the heavier end of the spectrum, say from a rotary hammer drill with 2.5 joules of impact energy up to the mighty HM1812 AVT electric breaker with more than 72 joules, a mains power source is essentially required. With many Makita machines being available in both 240 and 110v mode, all site application regulations can be safely met.
The core elements to the growth of the cordless machines are actually two-fold. Firstly, battery technology has advanced hand over fist and secondly, innovation and design development have accelerated to offer machines that get ever more compact and lighter, but deliver enormous amounts of power previously only obtained from AC motors and mains power.
As an example, the Makita DTD170 impact driver powered by the 18v Brushless motor generates a massive 175Nm of torque. To put this in context, you need just 70Nm or torque to tighten the wheel nut on a Ford Transit van correctly! This tool has four speeds, two additional operating modes, delivers up to 3,800 impacts per minute, but weighs just 1.5kgs.
Batteries have advanced dramatically, from Ni Cad through Nickel Metal Hydride to the Lithium-Ion platform that has brought fast charging and any-time recharge, extended runtime and battery longevity even with continuous charge cycles.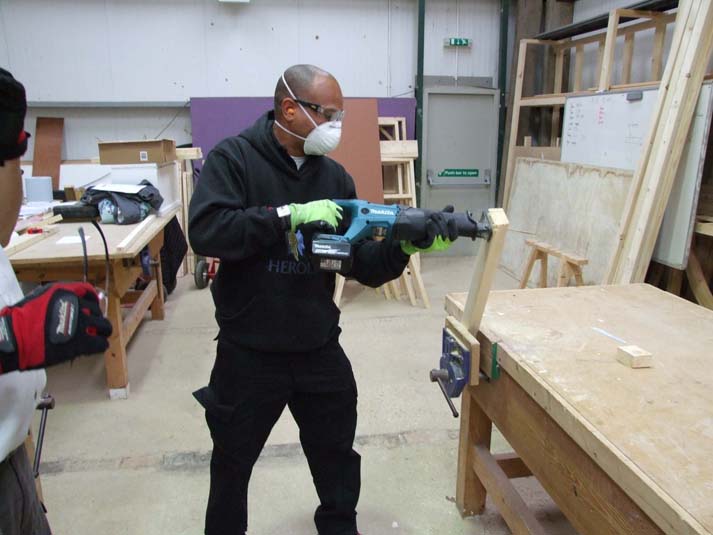 Since Makita heralded the Li-Ion introduction in 2005 with 3.0Ah cells, further runtime has been achieved with 4.0Ah and now 5.0Ah batteries. Smart chargers have also advanced to maximise the cell performance by interfacing with battery memory and delivering the correct charge sequence to prolong the working life of the battery.
Certainly these twin advances have been the driver for the growth of the cordless market. If you can get a nimble, lightweight machine without the hassle of power leads, why would you consider anything else? But there is also the operator factor at play here too. On-site performance demands have had to be met. How many fixings will the machine deliver reliably and how many can you get done with a fully charged battery?
Makita believes that this evolution will continue, with more cordless machines taking the place of mains powered tools. The latest 36v machines – powered by two 18v Li-ion batteries – will meet the demand for performance but with the benefit of cordless convenience.
"There will always be some mains powered machines in the heavy work sectors," says Kevin Brannigan, Marketing Manager at Makita UK, "but with so many highly efficient construction tools, landscape maintenance equipment and even back-pack vacuums for the commercial and industrial sector, cordless tools are proving to be highly efficient, saving time and physical effort, while being sustainable, emissions-free, with low noise and vibration."