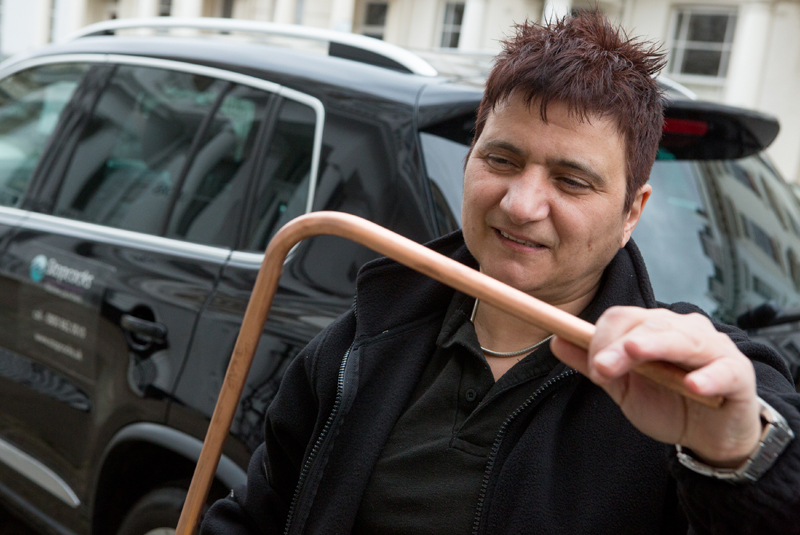 The number of skilled tradeswomen isn't just low, it's falling. PHPI speaks to Stopcocks Women Plumbers to find out how the company is looking to reverse the trend.
"More women would stay in the industry if it was easier for them to successfully work for themselves. Fear of the perils of self-employment and the severe isolation they experience in jobs drive women out. Who will stick their finger in the dam and stop the outward flow of skilled tradeswomen? We will," says Hattie Hasan of Stopcocks.
During the first quarter of 2016, just 270,000 skilled tradeswomen were working in the construction industry, down from 326,000 over the same period in 2006 (Figures from the Office of National Statistics). These numbers are shockingly low in an industry employing about 2.5 million people, but they're being allowed to decrease. The benefits of a diverse workforce to any company's bottom line are now very widely recognised, yet this situation is allowed to continue.
In 2014, the percentage of skilled tradeswomen hit the giddy heights of 1.2% of all skilled tradespeople; an all time high (figure from Labour Force Survey information from the ONS). In 2016, it has fallen again to well below the 0.9% they represented in 2006.
Although slow, numbers of women in other industries are on the rise; the opposite is true of skilled tradeswomen. 2014 was the only year in which they rose above 1%. Currently they are nearer their lowest percentage of 0.6%. Still low, although 10 times higher, the figure of 6% has been bandied about. However, on closer inspection this is seen to include other women employed within the construction industry –lawyers, PR professionals and many more roles besides.
Apprenticeships
The industry appears to have little interest in making a difference to this situation. Colleges have recognised that, by attracting female trainees, they could potentially double their intake – but the all-important apprenticeships to enable practice and qualification remain few and far between and keep the numbers low. So, what is to be done?
The powers that be in the industry don't seem to see this as a priority, and with the numbers too small to even have a 'within the industry pressure group', why would they? Several schemes have come and gone, but none of them have had a strategic approach, they remain short term in their remit. The only response is to ask more skilled tradeswomen to give talks in schools to encourage girls to consider construction careers.
But this just puts the onus on those girls to change their perspective and come into a hostile working environment (reports are that even men who do not fit the stereotype experience discrimination and harassment). Until the industry does something to make itself more attractive, why would women enter it? And is it fair to expect children to change the culture of a whole industry?
A recent YouGov survey found that only 11% of respondents (there is no gender breakdown) said they would consider a career in construction. Surely attracting a more diverse and especially gender diverse workforce would change the way the industry is perceived? But funding to promote construction as a career to this half of the population or any kind of strategy to retain the women who enter it is not forthcoming.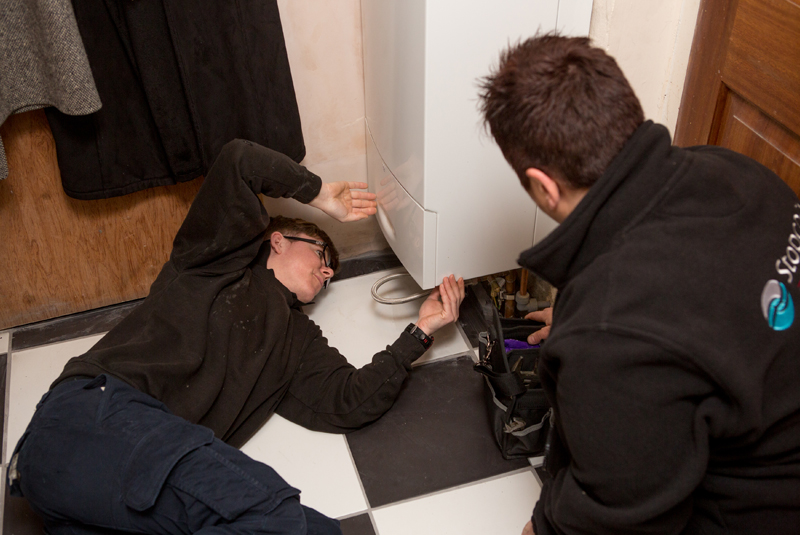 Stopcocks Women Plumbers
Hattie Hasan started plumbing back in 1990. She started Stopcocks Women Plumbers as a national company in 2006 to help other women become plumbers in response to the massive demand she encountered from them for help.
Franchising
Stopcocks Women Plumbers will launch a franchise later this year, intending to visibly increase the numbers of skilled tradeswomen, help the businesses thrive and, at the same time, create an infrastructure where female trainees and apprentices can gain work experience and qualifications without the experience of isolation that is common now. It is reported to be the world's first franchise of its type. Stopcocks Group Limited will represent all qualified skilled tradeswomen, making it easy for customers to find it.
For experienced skilled tradeswomen considering going alone, a franchise is demonstrably a far safer way of becoming profitable fast than the alternative. Following a tried and tested successful formula is much more efficient than working it out as you go along and Stopcocks services leave you free to spend more time plumbing. As a national brand of women plumbers well known to customers, Stopcocks is now able to represent all tradeswomen through the franchise, bringing even greater prominence and success to franchisees.
Services provided include branding, promotion and national marketing, local marketing support, social media, a business start-up system, online customer support systems, phone answering service, phone payment service, technical mentoring and all the usual franchise services.
At this stage, Stopcocks is only taking applications from experienced tradeswomen as franchisees. However, women in any trade are welcome to apply.
For more information, visit www.stopcocks.uk