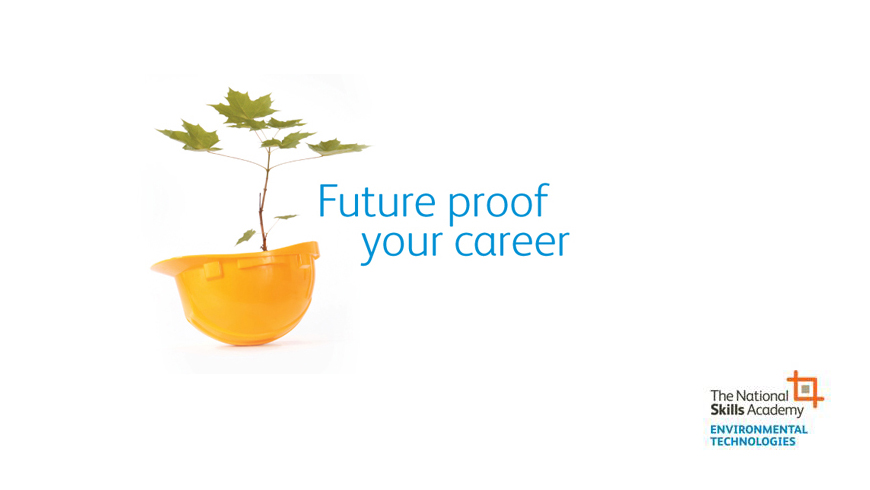 E-learning is becoming increasingly popular, with candidates and providers alike recognising that it is not merely a convenience tool, but a greener, more cost-effective and engaging route to training and up-skilling. Kevin Dowd, Network Operations Manager for the National Skills Academy for Environmental Technologies, explains how this modern mode of learning can help your business.
Building Services Engineering is a diverse industry packed with evolving government legislation and pressure to stay on top of training and the latest 'green' initiatives. But when time is money, it's tough to justify the potential loss of earnings that businesses – smaller businesses in particular – simply cannot afford.
E-learning is fast becoming an alternative educational route for those on the go. Readily accessed via smartphones and tablets, online courses and information can be completed and digested at a time and pace to suit learners. It's not to say that online learning is a replacement for practical training, but more of a supporting tool that reinforces knowledge and learning.
Cutting-edge technology and e-information sources such as virtual classrooms, discussion forums, online libraries, video lectures and news resources also enable learners to dip into the information in all manner of formats, suiting readers, viewers and listeners – whatever your learning preference. And let's not forget that e-learning is in itself a 'green' medium, helping organisations to reduce their overall carbon footprint.
The industry has seen huge changes over the last few years, most recently with the launch of the domestic arm of the Renewable Heat Incentive (RHI). Recognising that low carbon and renewable energy technologies are firmly fixed in the future of building services, we have developed a range of online learning resources to help businesses and employees of all levels develop a wider understanding in these areas, while slotting this in alongside the everyday work schedule.
Technical training includes the main renewable technologies: solar thermal, solar photovoltaics, heat pumps and water harvesting. Each of these e-learning modules supports the delivery of Level 3 qualifications, and can be used as part of a blended learning package in order to achieve the qualification, or, for those with a technical background – that is to say, building services professions, architects etc. – to gain a more in-depth understanding of these technologies. Where assessment and, in some cases, practical training, is required, this takes place within a National Skills Academy approved centre.
Our free, Future Proof Your Career module is a short, interactive tool, aimed at experienced building services engineers who wish to explore the range of opportunities for them in the environmental technology sector.
For installers looking to learn more before they make a decision on technical training, or anyone tasked with advising or selling on renewable and energy efficiency measures, we deliver An Introduction to Environmental Technology Systems.
Our latest offering is an online reference tool aimed at anyone looking to find out more about the Green Deal and the Energy Company Obligation (ECO), how the schemes work, what they cover and the funding available to consumers.
Outside of structured training, keeping up with the latest industry news will help your knowledge as well as assisting customers understand renewable and low carbon technologies, their benefits and the funding opportunities available. Reputable sources, such as the Department of Energy and Climate Change (www.decc.org.uk), have up-to-date information on schemes and legislation, while the Energy Saving Trust (www.energysavingtrust.org.uk) provides clear information you could refer customers to regarding renewable technologies and lowering energy usage.
Do take time out to check www.microgenerationcertification.org, the Microgeneration Certification Scheme (MCS) site, especially when looking to diversify your business, and when researching what qualifications and legislative requirements you will need to enter the renewables sector.
The most important site in terms of current government incentive schemes is www.ofgem.gov.uk, which has full details of the domestic RHI scheme, with the latest tariffs, rules for joining and how to apply (consumers and installers).
Whether through structured e-learning programmes, or general information gathering, there's no excuse for not topping up your knowledge and training; at the click of a button you could be boosting your business and revenue!