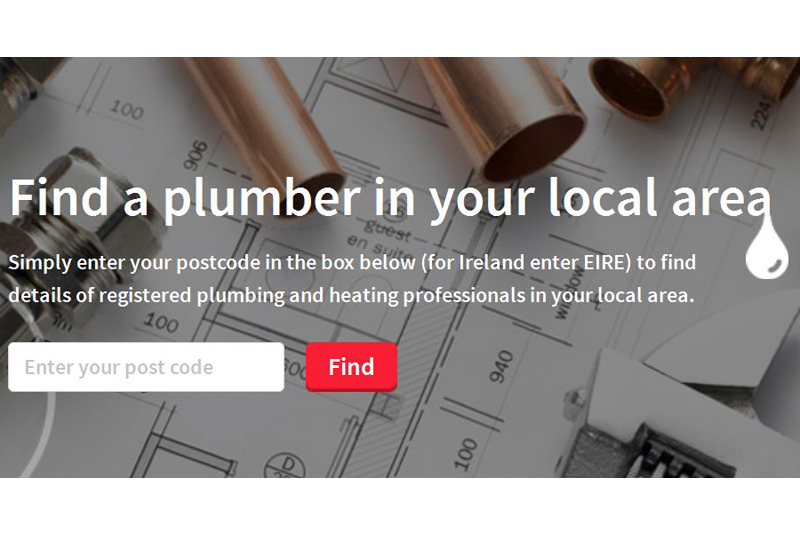 Stuart Duff checks out the latest developments at the Chartered Institute of Plumbing and Heating Engineering.
As reported in last month's issue of PHPI, the Chartered Institute of Plumbing and Heating Engineering has embarked on a significant membership drive and educational campaign as part of its remit to promote individual professionalism and best practice in the industry. A key component of this plan is to explain what membership is and to emphasise the associated benefits.
In the words of the institute, the crucial elements of membership for an installer are:
Being proud to be part of a professional network of some 7,500 like-minded professionals who are passionate about sharing best practice and delivering the best possible service for customers – protecting the elderly, vulnerable and those with assisted living requirements in particular.
Having access to the very best training and technical support in the industry through the e-learning academy, discounted training from around 170 leading Industrial Associate Supporters and latest CPD packages developed specifically for plumbing and heating professionals.
Knowing that there is an organisation behind you that is dedicated to promoting individual professionalism and the excellent work that plumbing and heating professionals deliver on a daily basis – from lobbying and advising the Government on industry issues, apprenticeships and technical matters right through encouraging homeowners to choose CIPHE registered installers every time for extra peace of mind.
Direct contact with consumers via the 'Find a Professional' and 'Find a Plumbing and Heating Professional' sections of the CIPHE website, where homeowners are actively encouraged to visit to find reputable tradesmen they can trust, as well as being able to take advantage of competitive insurance offers, healthcare and a variety of other exclusive membership services.
By agreeing to adhere to the CIPHE's Code of Professional Standards, you can quickly and easily gain a competitive advantage by making membership part of your marketing drive – being proud to promote your professional credentials as amongst the best in the industry.
To assist in spreading the word about membership, the CIPHE has recruited four industry heavyweights with a wealth of knowledge and experience. They will be operating in a voluntary capacity as ambassadors for the institute.
Working alongside CEO Kevin Wellman and his team, the newly appointed External Affairs and Marketing Group brings a passion for promoting best practice, continued learning, career opportunities and the importance of safeguarding the health and safety of the public.
Richard Soper, formerly Managing Director and Chief Executive Officer at Bosch Thermotechnology, which incorporates the Worcester and Bosch Commercial brands in the UK, has taken on the role of Director of International Development with a view to helping strengthen links with the wider industry and supply chain. Paul Massey, Group CEO of AKW, has become Chairman of the Industrial Associates Development Group, with the remit of working more closely with over 170 of the CIPHE's Industrial Associate supporters, including manufacturers, merchants, technical colleges and associated services, on matters of training and championing the importance of individual professionalism.
Following 15 years as Director at the Heating and Hotwater Information Council (HHIC), Roger Webb has stepped in to the position of Director of External Affairs to advise the CIPHE on matters relating to lobbying Government, working with wider trade associations and other key stakeholders. Yvonne Orgill, Chief Executive of the Bathroom Manufacturers Association, also joins the group to ensure that plumbers and installers working in the bathroom industry are fully involved at every opportunity.
Drawing on their collective experience and wider professional contacts, the External Affairs and Marketing Group's aim is to help increase the CIPHE's marketing and communications efforts and raise awareness for the work carried out by the Institute. Kevin Wellman comments: "To have four such well-known and well-respected faces from our industry supporting the CIPHE, each with a different focus, is fantastic news. Together, we are looking forward to encouraging greater support and engagement with the Institute this year – from meeting and developing stronger links with manufacturers and merchants, right through to liaising more closely with colleges and training providers, while consulting with heating and plumbing engineers and SMEs too.
"At the moment, evidence suggests that many people believe the CIPHE to be a trade association, rather than the professional body for our industry. Our intention is to position the Institute as the voice of our industry at Government level and in people's minds, so this is one of the main objectives our team of industry ambassadors will be working toward achieving in 2016."
We'll be running regular updates from the CIPHE throughout the year, with details of how the institute is supporting its installer members.