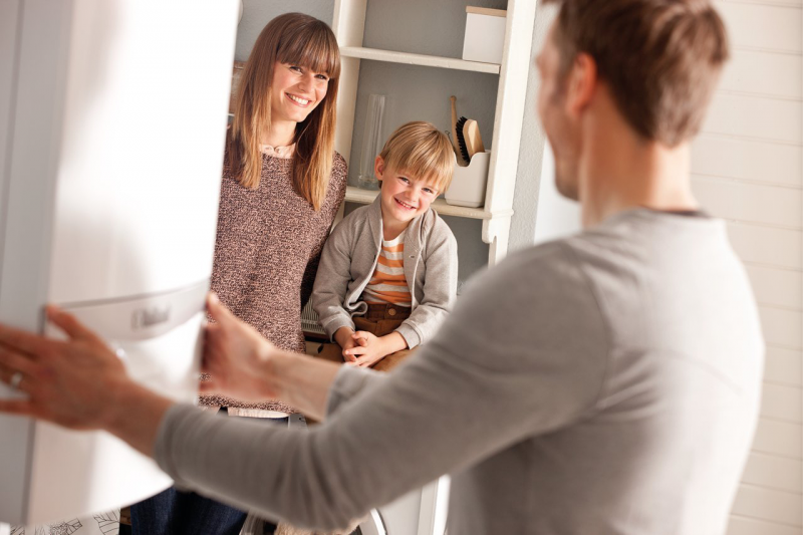 At the centre of boiler servicing best practice is safety and efficiency, which not only comes from hands-on experience, but also tapping into the knowledge and expertise of the manufacturer and referring to the various guidelines available. Keith Mathers, Group Service Director at Vaillant, talks through the steps to be taken by installers to deliver safe and efficient heating appliances.
Boiler servicing best practice achieves two things. Firstly, it ensures the continued safety of the appliance in the home and secondly, will help deliver a better maintained boiler. This will help to extend its lifespan and ensures it operates to its maximum efficiency targets, which is the perfect outcome for homeowners.
With any gas boiler, safety-related issues cannot be underestimated. NHS figures show that in the UK around 40 deaths per year and over 4,000 yearly attendances at A&E departments are directly linked to carbon monoxide incidents. You only need to recall the vivid news headlines surrounding the tragic case involving Thomas Cook to appreciate that safety guarantees around well-maintained gas boilers are critical.
Likewise, ensuring a gas boiler is operating efficiently through regular maintenance helps keep fuel costs down, reduces repair bills and ensures what is often one of the most expensive household items continues to run properly for many years.
Beyond safety and efficiency, the main driver for boiler servicing is to ensure the ongoing validity of the manufacturers' guarantee, following a correctly Gas Safe Notified installation under the industry Benchmark scheme. With safety of paramount importance to the industry, it is perhaps a little surprising that the existing regulatory spotlight does not extend to a Gas Safe-based Servicing obligation for homeowners in the same manner as we have for landlords using the CP12 Certificate. Such a development would place the onus on the industry and consumers to ensure appliances remain safe through their lifetime, as well as ensuring that they also perform efficiently.
In the absence of such responsibilities, it falls to the industry to ensure that, when the opportunity arises to carry out a gas boiler service, it is done so effectively and professionally. The results of a recent independent Which? report into boiler servicing did not make great reading for the industry. Examples of shoddy workmanship, potentially dangerous mistakes and failure to meet minimum legal requirements for a boiler service on a number of occasions, combined to produce some alarming results which were highlighted by the well-respected consumer organisation.
Working together
By working hand-in-hand, manufacturers, installers and heating engineers can ensure that such incidents are rare examples, and that on the whole consumers can have confidence and trust in the service they are being offered and are paying for.
One good piece of advice for all engineers embarking on servicing is to ensure they consult the manufacturers' installation and service instructions. The multitude of gas boiler models on the market, and the wide-ranging list of possible issues that occur, make it difficult for an installer to carry sufficient intricate knowledge to cover all eventualities. By viewing each job on its merits, taking the time to consult the detail of the appliance's installation manual and even speaking with manufacturers' technical teams, can help alleviate potential problems and help the installer deliver a first class service. Indeed, Vaillant's technical support team field many questions on a weekly basis as gas engineers seek clarity on aspects of servicing particular models that they are unsure about. It is a service we are committed to providing.
Best practice
In addition, it is also paramount that at the very least a number of essential steps are taken during each gas boiler service to ensure consistent best practice. Every service carried out by a Vaillant installer has to cover off the following 12-step process :
Flue and terminal check
Combustion air check
All safety devices check
Gas pressure and heat input check
Operating pressure check
Combustion fan check
Heat exchangers check
Gas and water seals check
Burners checked and cleaned
Ignition system check
Performance test
Controls check
Advice provided about efficient usage
By carrying out this process, the heating engineer can be satisfied that the service has been carried out to the manufacturer's best practice guidelines and the customer is satisfied that the safety and performance-related issues of the appliance have been expertly dealt with.
When it comes to boiler servicing, and regardless of the fact that heating engineers have performed the job countless times before, it is always worthwhile checking through the manufacturer's guidelines to ensure the servicing of the heating appliance is effective, based upon best practice and does what the consumer expects; namely ensuring they have a safe, reliable and highly efficient gas boiler at the heart of their home.