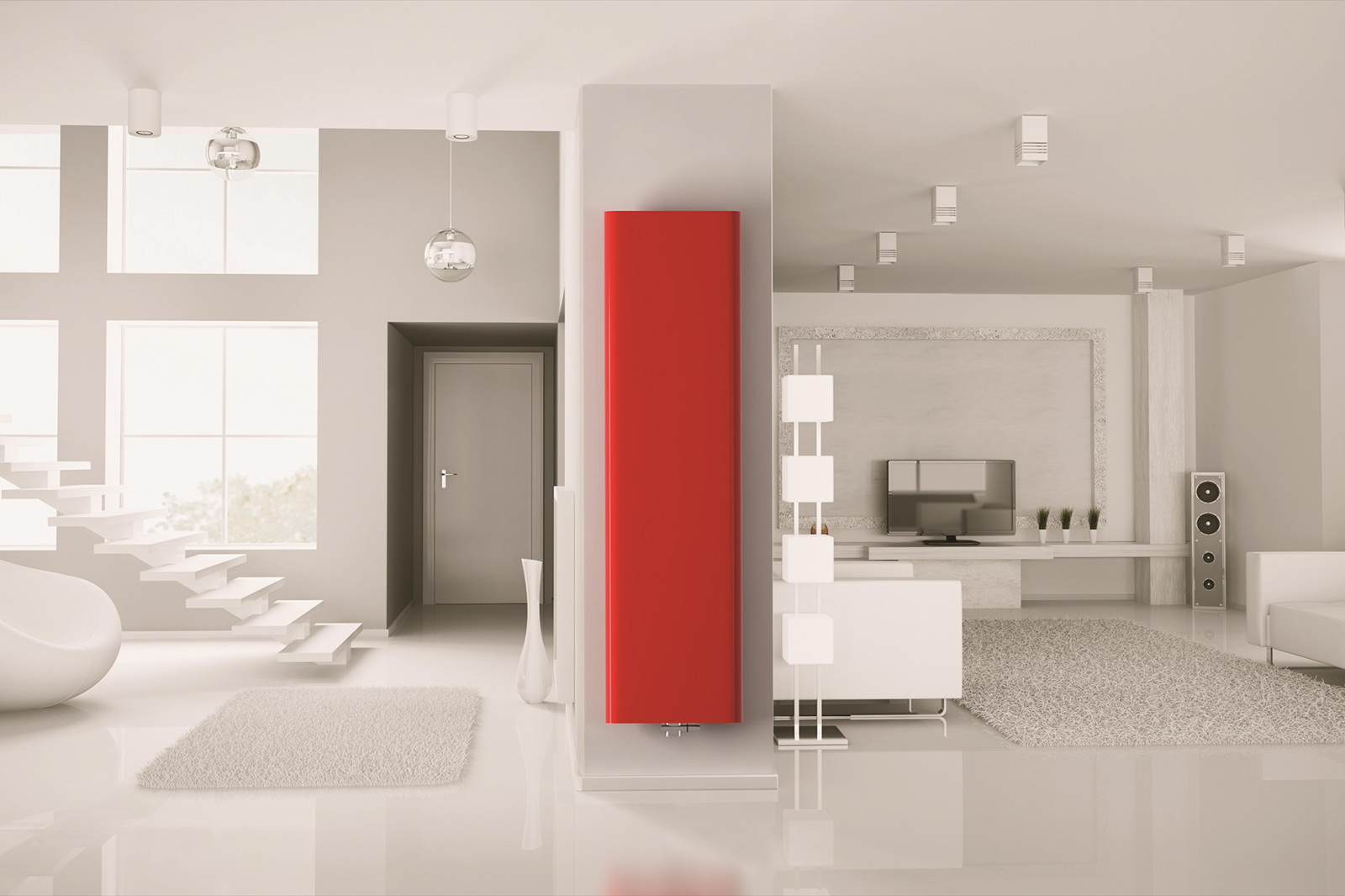 Chris Harvey, Head of Marketing, Stelrad Radiator Group, explores the decorative and designer radiator options for bathrooms and kitchens.
The market for decorative and designer radiators has burgeoned in the past decade and the annual market for them is now well over a million units per year, reflected in the wider number of companies manufacturing and distributing these important heating appliances. Traditionally targeted at the bathroom, they are now commonplace in bathrooms, en-suites and kitchens of course.
But what about the options available these days. Have they changed in the last few years? Indeed they have. The earliest special radiators for bathrooms were the traditional chrome towel rails, many available from the DIY sheds, many of which were the source of huge disappointment as they certainly warmed the towels but didn't have the oomph to heat the room. As with all radiators, the secret such as it is, is that the radiator needs to be sized correctly to heat the room adequately.
The breadth of choice available in this exciting niche market has grown hugely and whilst there are still chrome ladder rails available – we at Stelrad offer a selection – they are far better quality and better at sharing warmth around the room than their elderly predecessors. Plus, the selection of designs, finishes and even colours these days is something to behold.
There are a larger number of manufacturers around supplying towel rails and some of the major radiator manufacturers that have tended to target the selling of traditional steel panel radiators have not taken the towel rail marketplace as seriously as they might. Certainly, as far as Stelrad here in the UK is concerned, it's a niche market it is taking very seriously and the range of radiators for the bathroom, kitchen and wider living spaces now available has seen the advent of a wider range of specialist decorative and designer radiators and towel warmers than the company has ever offered before.
Design options
More designs – both traditional and contemporary – more choice of materials with the arrival of a range of stainless-steel designs, and a wider range of finishes with polished and brushed stainless steel and a selection of coloured radiators with many coloured radiators in stock and available within 72 hours of order, adding to the choice available to householders, interior designers and installers. It's a far more sophisticated market than even a couple of years ago, with well-priced, multiple sized offerings to match almost any décor and any size room with ease.
Colour conscious?
Most of Stelrad's radiators can be ordered in up to thirty-six colours if you can wait a while for delivery – but there's a wide range of options now available in anthracite grey from stock, which can blend well with other décors and add that additional style to many bathrooms and kitchens.
Interestingly, the monochrome bathroom and kitchen are very much back in style and can look elegant and contemporary. The addition of an attractive metallic radiator to traditional black and white can really add that luxurious look.
The options available for the kitchen and wider living spaces around the home allow for radiators where the colour compliments or contrasts with other décor and fit in with the trend for vertical radiators around the home, slotting in well in nooks and crannies and on smaller walls where a horizontal radiator would not provide the levels of heat usually needed from a radiator.
A bright blue or red Caliente tubular radiator can be something of a focal point in a kitchen or kitchen diner whilst the stunning Swing provides a talking point wherever it's installed. The Concord towel rail is growing in popularity with a range of sizes available too. The selection available quite simply changes the look of a bathroom or kitchen, proving that a radiator can be a centre point of the décor rather than simply a heating appliance.
The latest options
The selection of new options available from Stelrad is vast but just to pick out three that will set the pulses racing – take a closer look at the Como – a flat brushed stainless-steel rectangular tube design for both modern and contemporary homes. The Column Vertical Concept – stunning in anthracite grey – again a combination of traditional design and modern colouring. And the new Traditional Column – a classic look especially in a bathroom – in traffic white with a chrome frame – offering just a little more style and lot more pizazz for the home… it's a selection that demands careful consideration.