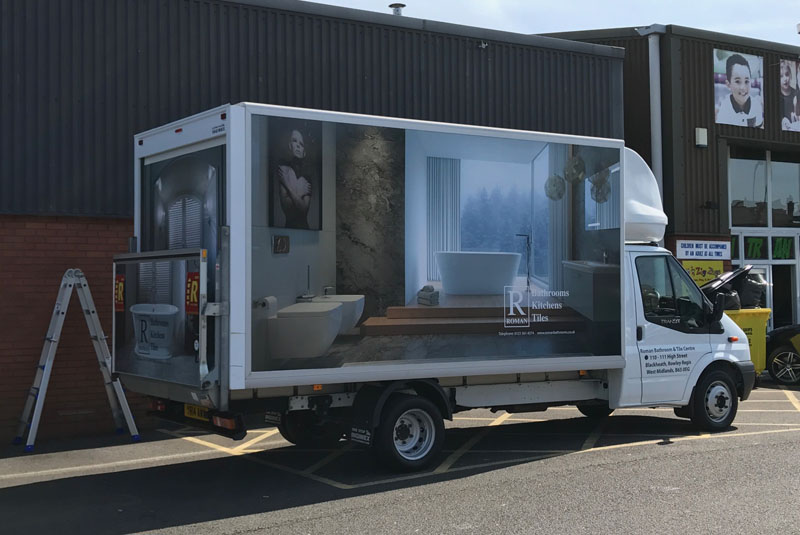 Stuart Duff speaks to Alex Liggett from The Vinyl Guys about the services they offer to installers.
What types of vehicle branding can you offer?
We design and manufacture all our vehicle branding solutions in house. This means that we are able to work to a range of budgets, schedules and turn pretty much any idea that our customers may have into reality. This means that there is an option for everyone.
In practical terms, this means we can offer everything from simple cut vinyl lettering and numbers on the side of a van right up to a full high resolution digitally printed wrap covering the entire van and everything in between – or a combination of both. Everything we do is custom designed, you get to speak to the designer on the phone or in person so we ensure that the finished product is exactly how you imagined it and I personally ensure that every one of our customers gets amazing service.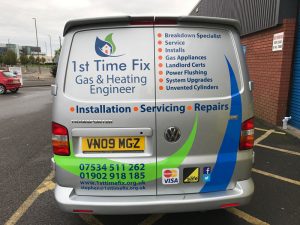 Do you offer an installation service or do your customers need to fit the kit themselves?
Our installation service is really customer focused too. I understand that time is precious and many customers have previously put off branding their vehicles simply because of time, if the van's in being sign written for a day then that's a day when the van can't be used for work. To solve this problem we offer evening, overnight and weekend installation appointments as well as onsite installations all over the UK – which means that a customer can drop off their vehicle to us after they've finished work, let us work our magic overnight and then collect it first thing the following day before their first appointment.
"I have always sold what we do on quality and so the range of materials that I have selected are all from trusted manufacturers and suppliers that I have used for many years and have been proven to give great results."
We do also offer a DIY installation kit, so you get the same great design and sampling service but we print, finish and cut your graphics or wrap and package it up along with a full installation plan, helpful fitting tips and a couple of tools that we think will make it easier. This is a great way to make our branding solutions even more affordable, although I would say that if you have never installed vinyl before, give us a call first. I will talk you through it and send out a few trial sections so you can have a go and get a feel for it.
How do you ensure the branding is long-lasting on heavy use vehicles?
There is such a huge range of material for us to pick from and a lot of it is cheap and really doesn't do the job that the sellers promise. I have always sold what we do on quality and so the range of materials that I have selected are all from trusted manufacturers and suppliers that I have used for many years and have been proven to give great results.
Over the last 12 months I've invested heavily in new print and finish technology and, by keeping everything in house, not only do I have full control over finish and quality it also means that I can work to tighter timescales and help people with smaller jobs as well as the large fleet projects.
There are shortcuts and cheaper options that I've seen some people install to keep the price down, but we only ever provide fully laminated vehicle graphics whatever grade of vinyl is selected. It does mean that we can't compete with the "£99 to sign write your entire van" deals or the "£20 for stickers for the sides of your van" on eBay but it does mean that, when you collect your vehicle from us, I know you'll be amazed with the finished product and I also know that you won't be calling me in six months telling me it's peeling off.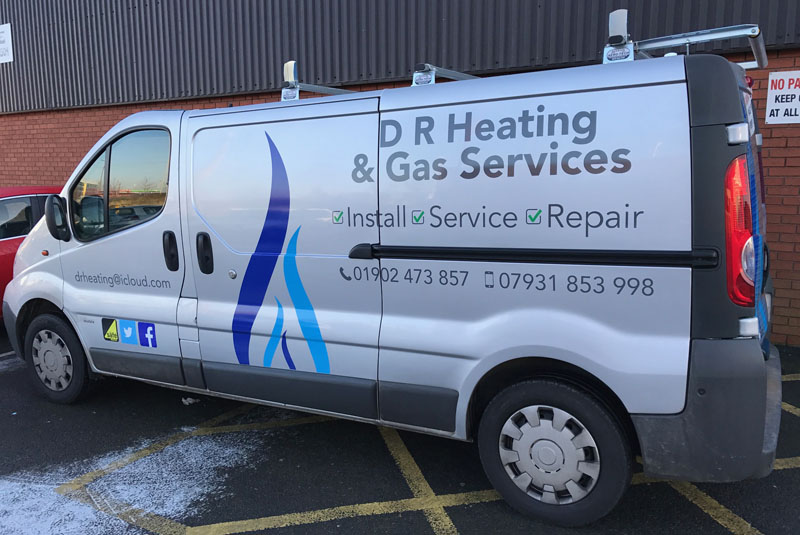 Is the kit easy to remove if a van is being sold? Will it leave any tell-tale marks?
We do offer a removal service, but I always speak to people who want to book this in and talk them through what we do to remove the vinyls. A lot of the time, customers realise they are able to remove it themselves.
Different vinyls have different procedures for removal. We keep a full record of what material has been used where on each installation, so I'm happy to provide an individual guide to removal for our customers. Essentially the glues are heat activated and deactivated and heat is the key when it comes to removal. Once removed, depending on how long the vinyl has been on the van, you may see some difference in the paint as it's been underneath the vinyl and protected from sun, rain, car washes etc. This is minimal and usually rectified with a polish.
Do you offer any other marketing services for the trade?
We do also offer a huge range of services for the trade. As well as printing vehicle graphics, we are a commercial printers too so we can design and print leaflets, business cards, folders, banners, roller banners, all types of digitally printed labels, stickers, custom warning signs and stickers, promotional signage and site boards. The list is pretty endless really.
We offer a complete design and branding service for new businesses or for existing brands looking for a refresh, where we work on logo and brand overall. We develop the look of the brand and can then put it across a range of our products – such as promotional leaflets and cards, document folders, service reminder stickers, NCR invoice and service sheets and even social media promotional artwork.
I do everything in house so there is no minimum order and no set templates – everything is individually designed and we can work to some pretty tight timescales if we need to. I run overnight print runs at least twice a week. Often we will get an order one morning and it will be with the customer the following morning.
Twitter: @TheVinylGuys
Facebook: @TheVinylGuysUK