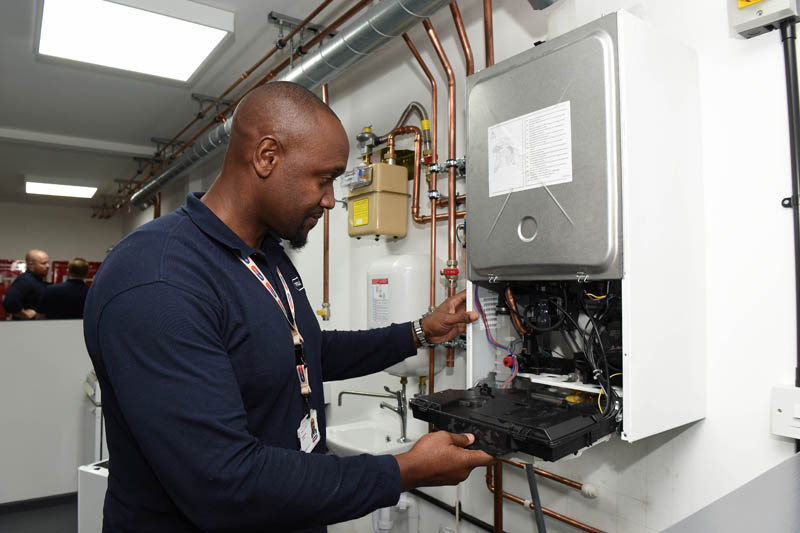 Even as the plumbing and heating industry finds itself at the forefront of emerging technologies, it faces a skills gap that threatens to worsen. Kevin Wellman, CEO of the Chartered Institute of Plumbing and Heating Engineering (CIPHE), outlines the extent of the issue.
It is widely acknowledged that there is a skills deficit in plumbing and heating, as the number of young people currently joining the industry is outpaced by those leaving it. Even for those already working as engineers, the rate of technological change across the sector means that the skills required are ever-changing.
The apprenticeship gap
Future-proofing our industry has to be a key priority, especially in light of upcoming fundamental changes, such as the delivery of heat to homes. Providing a clear route for those looking to enter the profession is a major objective for the CIPHE, and the new Trailblazer Apprenticeships are a step in the right direction, with Level 3 equivalent qualification at its core.
However, demand for apprenticeships continues to outstrip what is offered by employers, which is unsurprising when you consider that the majority of the plumbing and heating industry is comprised of sole traders and micro SMEs. There must be greater financial support for these types of businesses, to encourage an influx of apprentices that will help to bridge the skills gap. It must also be acknowledged that for any apprenticeship to be a success, it must meet the needs of the businesses responsible for providing on the job training.
How CPD can help
For those already working as plumbing and heating engineers, it is crucial that they continue to keep abreast of the latest best practice and regulatory/technological advances. By maintaining a regular commitment to training, individuals can ensure they remain at the cutting edge of the industry, and avoid falling behind their peers.
Once again, the financial considerations associated with CPD will be a factor, but it is important to think of training as an investment. It helps to expand an engineer's capabilities and expertise, ultimately equipping them for a more secure future. With low-carbon solutions becoming increasingly prevalent, it is likely that the majority of those currently installing domestic heating solutions have not been educated yet on future solutions. CPD will not just be desirable, it will be a must.
Professionalism and licensing
The plumbing and heating industry is largely unregulated, and unlike in the gas sector, anyone can set up a plumbing and heating business, regardless of experience. The CIPHE continues to make the case for statutory licensing of engineers, which would help to prevent rogue traders, protect the livelihoods of the professionals already operating, raise the overall standards of the industry and improve outcomes for customers.
This would be a massive step towards halting the growth of the skills gap, but it is also linked with boosting the standing of plumbing and heating engineers. It is important for individuals to be proud of their profession, to acknowledge their own status as engineers, and take genuine pride in the work that they do.
The skills shortage that we currently face will get worse if action isn't taken. There must be a concerted effort to provide routes for talented individuals to enter our industry, and an acknowledgement from those already in it that ongoing learning is crucial.
Discover more…
If you want to assist the CIPHE in promoting the professional values of the plumbing and heating industry and improving the safety, health and welfare of the public, add your weight to its increasing membership and contact Tim Sainty at [email protected]