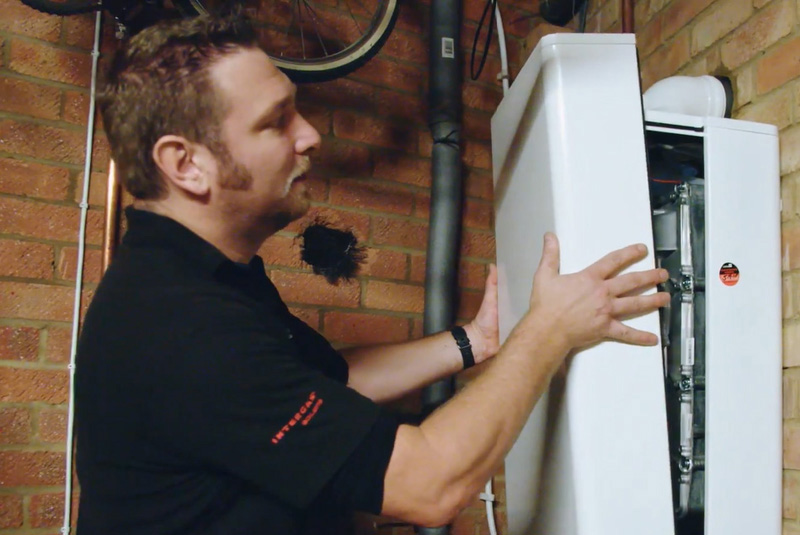 Ralf Jansen, Head of Marketing and Communication at Intergas, talks to PHPI about the company's new servicing protocol for its latest range of smart boilers.
We understand you're changing the servicing advice for your boilers to every 1,700 hours of use, rather than every year. Why have you introduced this policy?
It's never made sense to service a boiler based on a date in the diary rather than usage, but until we introduced our smart boilers (Eco RF, Xclusive and Xtreme), we couldn't track how often the boiler was 'on'.
The motor industry has used the system, where a service is based on miles on the clock, for decades and it made sense to adopt it. Using data from the Netherlands, where Intergas's RF technology has been in action for the past seven years, it was determined that the optimum time to carry out a service on our products is after 1,700 hours of operational use.
We will be introducing the new protocol from May. In addition to the boiler, the installer will need our Intergas LAN Gateway to track boiler usage and to communicate with the boiler. If an installer (or customer) doesn't want to use the RF technology, then our manufacturer's annual service policy comes into play.
Was the decision based on consultation with industry bodies and partners?
No, our decision was based on empirical data from installers and customers in the Netherlands, where our smart technology is in daily use.
How do you think this decision will benefit installers?
Not all installers welcomed the new scheme in the Netherlands at first because they thought they'd earn less money, as they'd be servicing boilers less often. But that wasn't the case; not only did they invoice their customers for the service plan, they also charged a monthly monitoring and maintenance fee on top.
The days are long gone when boiler installations were all about fit and forget; creating lasting customer relationships is the way forward, and installers get that. Now an installer can check regularly on boiler performance and update the customer if there's a potential issue and often resolve it remotely. The customer will pay for this level of customer care because it provides peace of mind.
For combi boilers, is 'usage' based on heating or hot water, or both?
Usage is measured by the amount of time the boiler is in heating mode.
What about social housing? This could be a more complicated project, as it may mean that an installer wouldn't be servicing all the boilers at the same time like they usually would if it was every 12 months?
This new servicing scheme only applies to privately owned properties. There are mandatory servicing agreements with social landlords, and tenants' boilers must be serviced annually. This might change in the future as boiler tracking becomes more commonplace.
How do you anticipate consumers knowing their boiler needs a service?
This all comes down to the software in the boiler; as the 1,700 hours of use approaches, a reminder alert will be sent from the boiler to the installer, building in enough time to arrange an appointment to carry out the service.