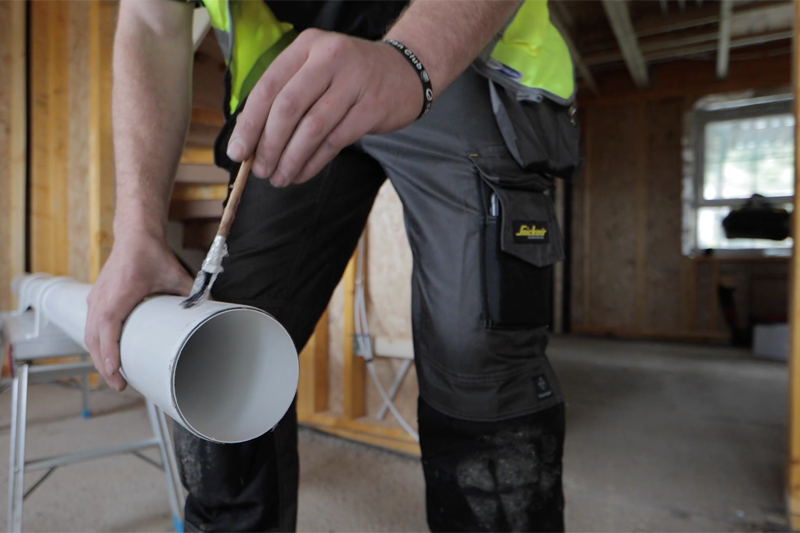 Polypipe provides the inside track on its new range of ring seal soil products.
Soil and waste products for domestic applications are, by and large, tried and trusted products. They are manufactured to be fitted once and then left to quietly perform the role of moving wastewater and grey water from homes after every shower, bath, clothes wash or kitchen clean-up.
For many years the guiding principle for soil products has been 'if it ain't broke, don't fix it', but changing demands from plumbers, builders and even homeowners means that a responsible manufacturer needs to always ask 'what more can my product do'?
With this philosophy in mind Polypipe Building Products has launched PolySoil. The range of ring seal soil products for the UK residential market is designed to make installation faster and safer for plumbers and contractors.
Ring seal soil systems have remained largely unchanged for several decades, so this is said to make PolySoil the most comprehensive and technologically advanced soil product in the sector.
No moving parts
The fittings are manufactured using single-piece moulding technology, which means there are no moving parts, and that the entire body of the fitting is manufactured as a complete unit. This improves the longevity and integrity of a soil stack by having no snap caps.
Over time in a standard system, natural expansion and contraction of a soil stack due to temperature fluctuations, caused by cold and hot water running through the stack, can put stress on the moving snap caps that hold the seals in place. Single-piece moulded fittings have no moving parts, so the integrity of the soil stack is not compromised.
The new range also incorporates a new fixed Ring Lock Seal that won't distort, slip or drop through allowing quick and easy installation giving installers peace of mind in their projects. The new Ring Lock Seals are Polypipe blue in colour making them instantly recognisable as a PolySoil fitting.
Further features
Developed and manufactured with quality in mind, the PolySoil range holds Kitemark BS EN 1329, and is available in a number of colours suitable for any residential application where the soil system may be visible following installation.
The PolySoil fittings can be used with Polypipe Multi-layer Recycled Core waste pipe lengths, which also benefit from BioCote antimicrobial technology. The products enhanced with BioCote provide lasting and effective protection against harmful bacteria, mould, fungi and viruses by up to 99.99%.
For more info on PolySoil, click here
Easy installation guide
1. Where plain ended pipe is being used, ensure that the pipe is cut square to its axis and that all burrs are removed.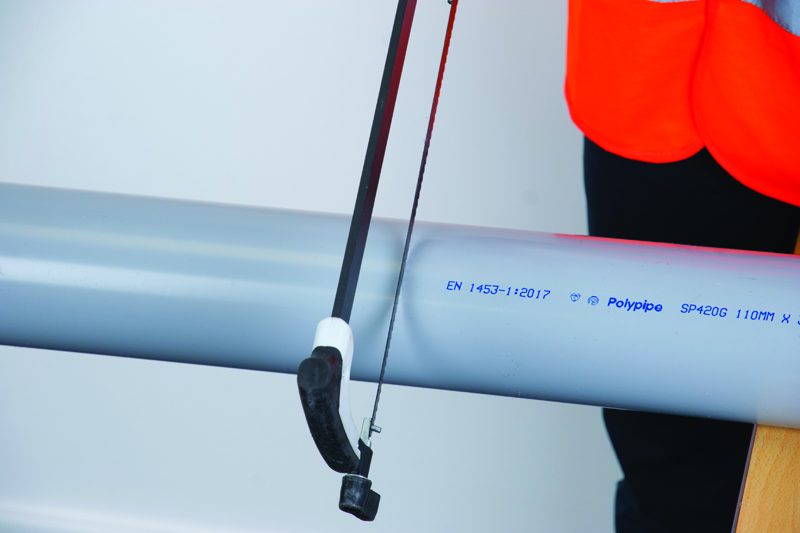 2. Chamfer the end of the pipe to prevent ring seal being damaged when the pipe is inserted into the socket (fittings with spigot ends are moulded with a chamfer during manufacture).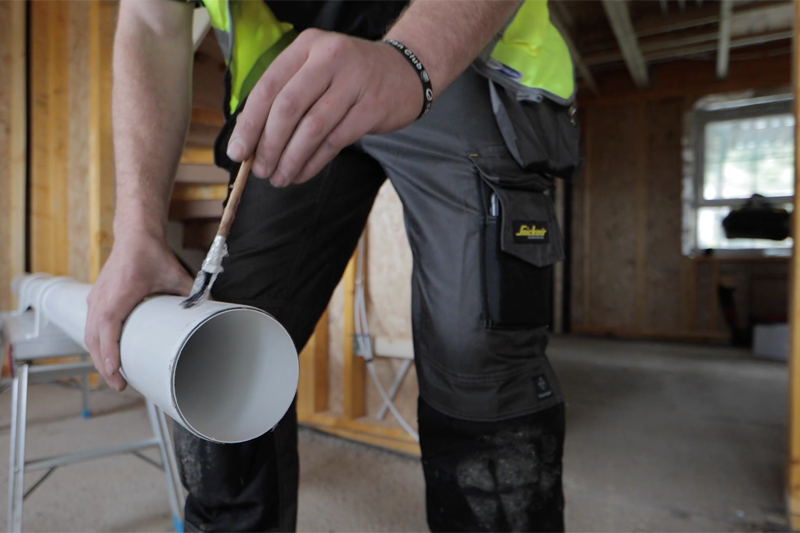 3. Lubricate the pipe with Polypipe silicone grease or aerosol lubricant.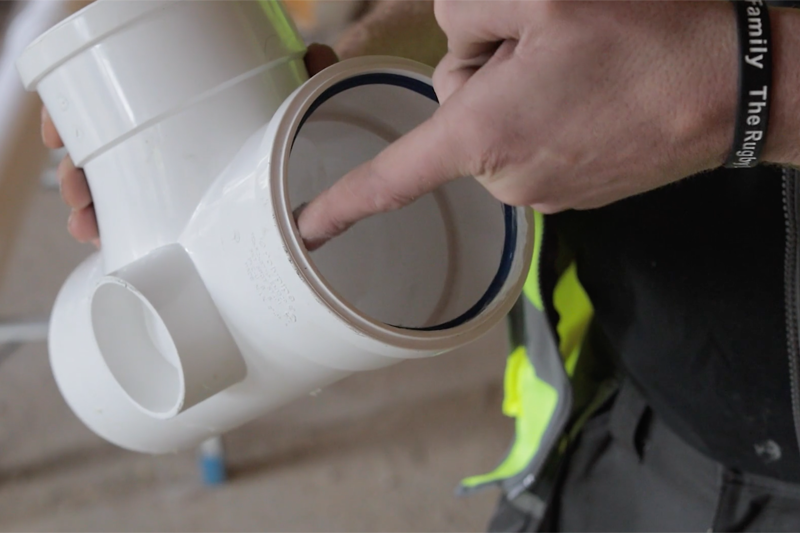 4. Repeat the lubricant process on the blue ring seal within the PolySoil fitting.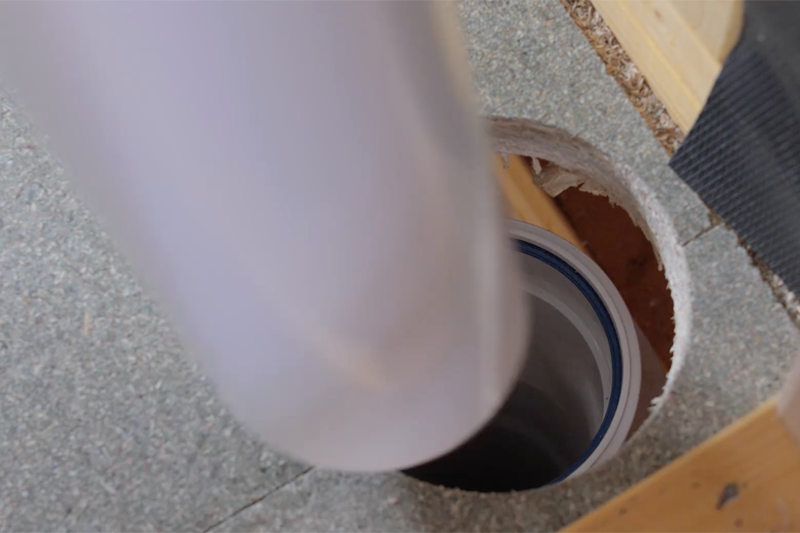 5. Insert the pipe into the socket and then withdraw it by approximately 10mm to allow for expansion of the pipework for maximum retention.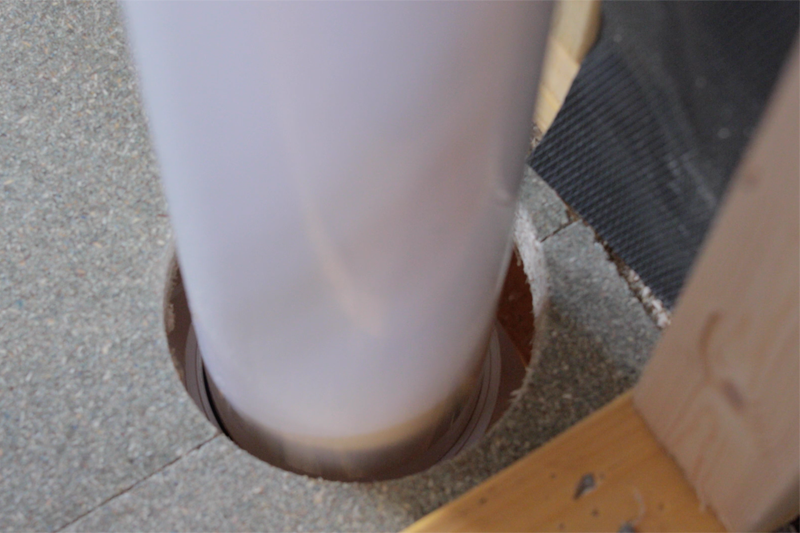 Paul Jackson, Above Ground Drainage Product Manager at Polypipe, said: "Polypipe has always been committed to investment in innovation enabling us to regularly bring more forward-thinking solutions to the market. This investment in technology allows us to make advances within our product ranges, helping to make installation faster and safer for installers and contractors. With the PolySoil fittings, we have received excellent feedback from plumbers who have been able to install vertical soil systems more quickly due to the secure Ring Lock Seal."
Giveaway
For the chance to be among the first to get your hands on PolySoil, simply enter your details below before March 31st 2020: