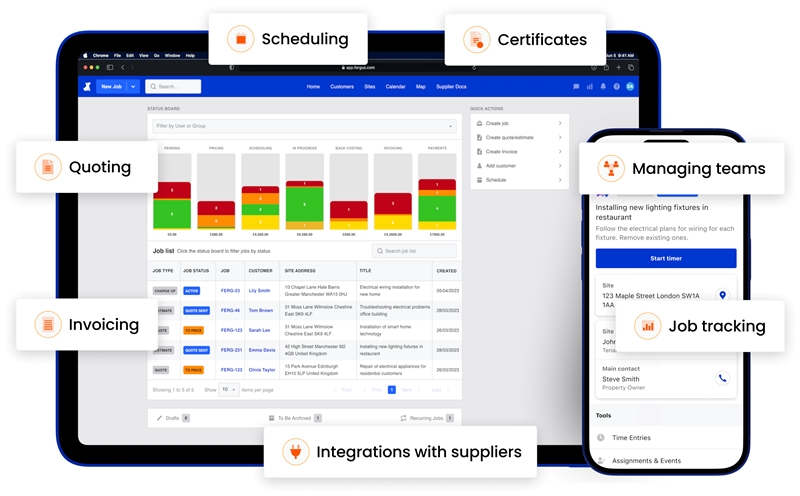 PHPI has teamed up with Fergus to offer one lucky reader a year's supply of beer, delivered directly to your door every month.* Five runners up get an exclusive Fergus beanie from Regatta.  
Fergus has announced the launch of two new, simpler, plans designed to help all trade businesses, from start-ups, to sole traders, all the way through to growing businesses with multiple subbies on the tools.   
The introduction of "Fergus Essentials" and "Fergus Pro" options gives hours of free time otherwise lost to admin back to the trade and offers simple, cost effective and tailored features, ensuring that, no matter the size or stage of the business, Fergus is there to support you on your journey.  
Fergus Essentials is cost-effective software designed specifically for sole traders or small teams. Priced from just £19 per user per month, it offers a range of features that help streamline your day-to-day operations. With its user-friendly interface and comprehensive features like job tracking, quoting, invoicing and more, Fergus Essentials streamlines administrative tasks and saves you valuable time. It is accessible on both desktop and mobile with the Fergus Go app, making it easy for you to stay on top of your business. 
* the main prize is a monthly subscription to Beer52, giving the lucky winner a chance to get a selection of craft ale delivered to their door once a month.    
For more free information and advice on running a successful trades business, as well as a free trial, click here 
Entry Deadline 31st December 2023