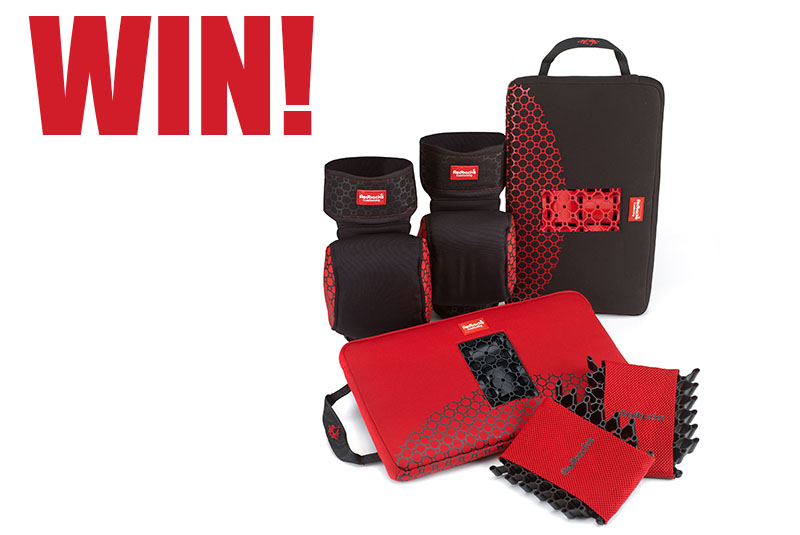 Developer of the 'Leaf-Spring' cushioning technology, Redbacks Cushioning Limited, offers a range of products to help protect the knees and body from damage caused by kneeling.
The Pocket Kneepads, specifically designed to fit work trousers, feature a flexible leaf-spring held within a thermoplastic honeycomb matrix which unlike foam or gel ensures a high compression rate and 100% recovery to its original shape.
Easy to slide in and curved to fit comfortably around the knee, the water-resistant pads which conform to CE EN14404 Type 2 Level 1 help to protect against possible injury from sharp objects, wick away sweat and provide  thermal protection from warm or cold surfaces; they are machine washable at 30°c and 100% recyclable.
To be in with a chance of winning, simply enter your details below before midnight on May 31st 2020: