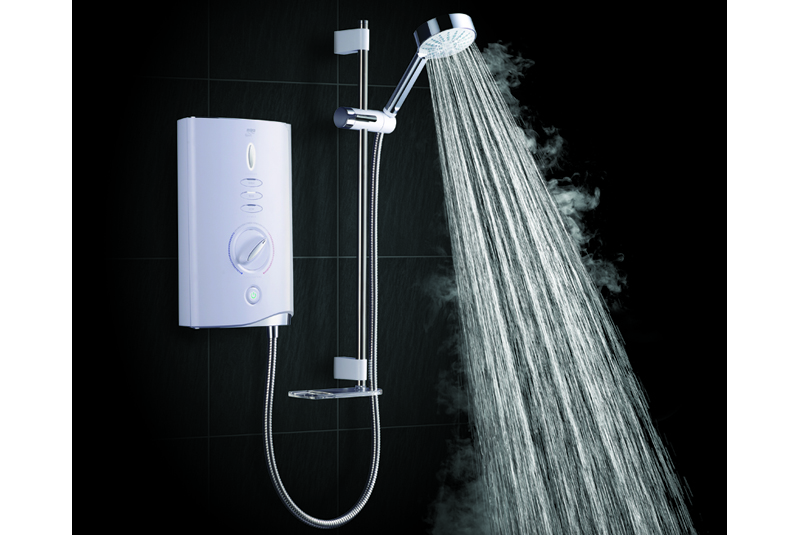 This is your chance to bag an award-winning electric shower… what are you waiting for?!
Available in 9.0 and 10.8kW models, the Mira Sport Max electric shower recently received the Queen's Award for Enterprise for its design, as it uses Mira's Airboost technology to increase water flow by up to 30%, without using any more water.
Additional technologies also feature in the Sport Max, including: Opti-flo technology, optimising flow throughout the year without the need to switch to half power, regardless of the weather; Clearscale technology, cutting limescale by up to 50%; and Sensi-flo technology, preventing scalding if the shower head or hose become blocked or the inlet pressure drops.
The electric shower's separate power and temperature controls allow users to set their ideal shower, says the manufacturer, and advanced pressure stabilised temperature controls keep their selected showering temperature consistent.
The unit's large, four-spray showerhead offers greater coverage, with rub-clean nozzles for easy cleaning, while it features chrome detailing and shower fittings, designed to complement contemporary bathrooms.
From an installation perspective, the Mira Sport Max has flexible fittings for easy installation and adjustment, which helps to cover over existing screw holes for the ultimate finish.
HOW TO ENTER
For the chance to win the Mira Sport Max, simply enter your details below before November 30th 2019: