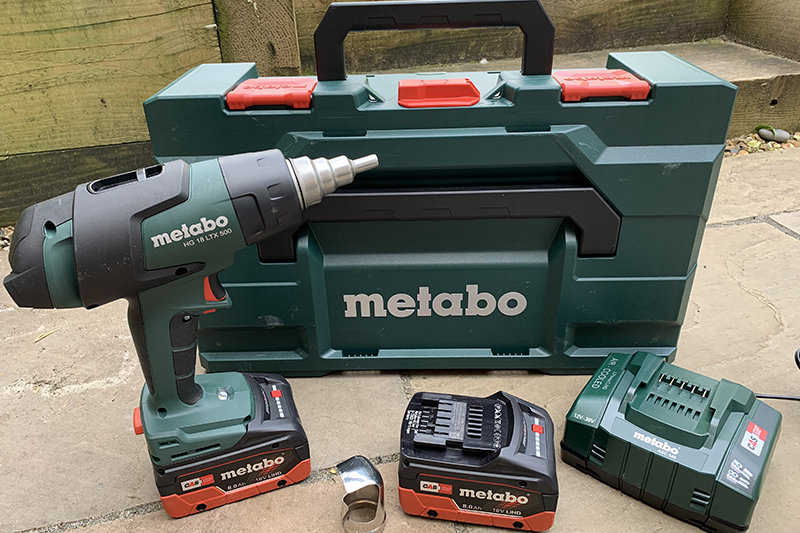 Metabo's new Heat Gun has a variety of applications. Plumber Paula Nicholas puts it up against some stubborn paintwork on some old pipes.
This new heat gun from Metabo – they call it the HG 18 LTX 500 – is a bit of a jack-of-all trades. Looking at it, and the accessories provided, it could be used for a number of tasks including welding plastics and shrinking cables. For me, however, it will prove its worth removing paint or adhesives from old pipework – after all, as plumbers we often find ourselves having to connect up to very old pipework that has several layers of paint attached.
Our previous method for cleaning up pipes would be to use wire wool, which to be honest has been quite a laborious task. In contrast, the cordless Heat Gun is a doddle to set up, temperature selection is straightforward and, by using the appropriate detachable accessory we were able to concentrate the heat very precisely on the area of work.
On the job we tried it out on we found it took half the time to clean up painted copper pipework than our previous wire wool method. The temperature control function is also handy if you are working in confined areas with combustible materials around. And if you are working in a dimly lit area, the LED work light saves the day. It is also reasonably light in weight, even with the 18V battery attached.
This tool is a great addition to our toolbox and I suspect the Heat Gun will also come in handy this winter when pipes start freezing and blocking. We are very pleased to have this tool on board and I'm sure it will save us much time and effort on future jobs.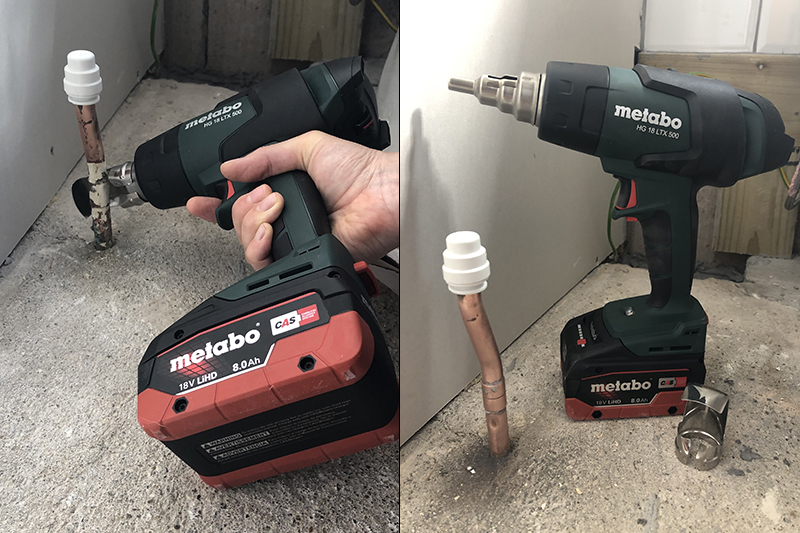 Want to get your hands on the new Metabo HG 18 LTX 500 Heat Gun? We have one to give away. To be in with a chance of winning, simply enter your details below before midnight on December 31st 2020: