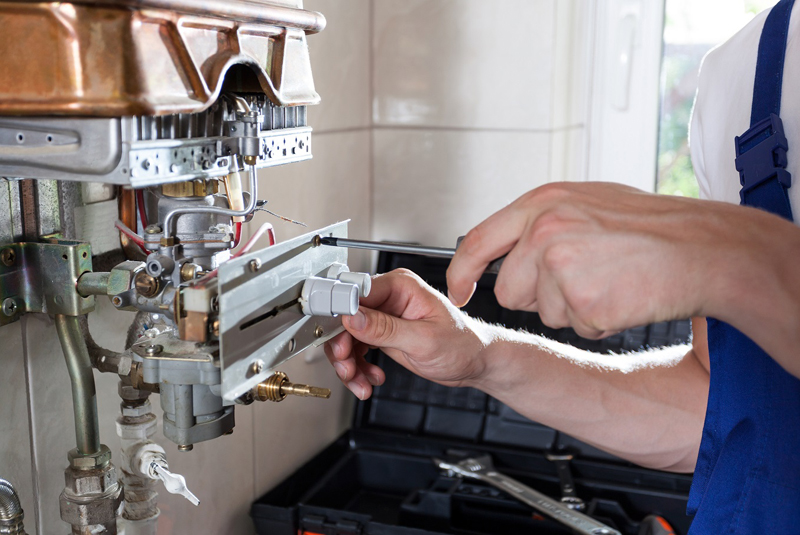 Logic4training has launched a new auditing course for senior gas operatives and supervisors with responsibilities for the safety and competence of gas engineers working in the field; of particular relevance to those working in the social housing sector.
Unsafe gas appliances put lives at risk. A recent study undertaken by the Office for National Statistics (ONS) shows that although figures are falling year-on-year, approximately 30 people a year die from accidental Carbon Monoxide poisoning in England and Wales. Such deaths are easily preventable and it's up to housing managers and landlords – and the gas installers they employ – to check that gas appliances in rental properties are working safely.
In addition to helping those responsible identify unsafe work, the course covers consequent actions, proper documentation and communication to the team. Candidates will acquire the skills to create a transparent audit trail for clients and the Gas Safe Register, giving peace of mind that work has been carried out correctly and to the appropriate standards.
Mark Krull, Director of Logic4training, said; "The new gas auditing courses will make a positive contribution to gas safety awareness for individuals, businesses and clients, particularly in the social housing sector.
"The structure and scope of the course sets out the attributes required for those carrying out gas work and provides a framework to use in undertaking an audit. It encourages learners to look at the audit from more than one viewpoint, promoting a positive, practical approach to problem solving."
The Level 3 Auditing of Gas Work course compliments Logic4training's existing gas safety awareness and management in social housing training, providing comprehensive training options for individuals and businesses with responsibility for gas safety.
The course provides learners with the knowledge to plan for and conduct an audit and to write up reports and recommendations afterwards. It sets out the benefits of having a robust quality control system in place and shows candidates how to identify work that is incorrect, incomplete or unsafe.
Because of its technical content, candidates must be Gas Safe Registered and hold a current and valid certificate of gas safety competence for the range and type of gas appliances upon which work is audited.
For more information on the course, visit: www.logic4training.co.uk/course/lcl-level-3-award-auditing-gas-work/