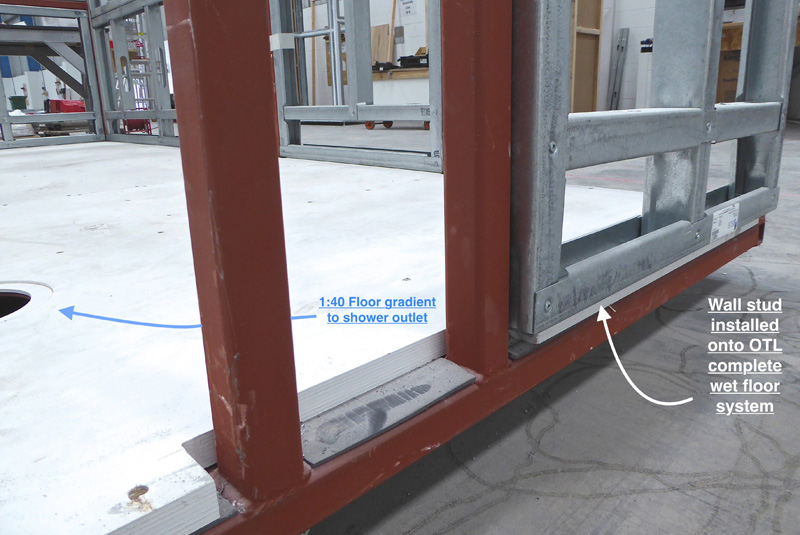 On The Level (OTL) is proud to have been selected to supply 300 bespoke bathroom and shower room floors at the Defence and National Rehabilitation Centre (DNRC) at Headley Court to help with the rehabilitation of injured members of the British Armed Forces.
This is as part of a ground breaking project known as the DNRC at Headley Court, Epsom, Surrey, who provide clinical rehabilitation for injured servicemen and women to achieve optimal levels of health and fitness.
James Clark, Managing Director of On The Level, said: "I feel so proud of everyone on the OTL team, to have been selected to supply our flooring systems for such an important and ground breaking project. Listening to some of the testimonials on the DNRC site from the ex-servicemen that this facility will help, we truly can't imagine the situation they were in and are still faced with on the front line. Every single person at On The Level is incredibly proud and humbled to play even a small part in this amazing project."
Through third party pod manufacturer partner, Metechno, On The Level won the contract to create 300 bespoke modular style floors, 24mm thick for the complete pod bases which will go into the construction on-site.
The floor was manufactured in sections to make everything simple and quick to install. A standard procedure for On The Level is creating gradients in the floor base to take shower water away quickly and this feature had to be included in all 300 pod bases. In addition, waste outlets had to be located in each case per the architect's exact specification. The OTL floors were then covered in a non-slip vinyl sheet in order to waterproof the floor and provide a suitable surface for the Headley Court patients to shower safely and freely.
The feedback from this unique project has been very positive. Tom Gray, Designer at Metechno, said: "OTL are a very friendly and helpful team, and since our first project together we have developed a lifting strategy for the POD's – OTL have accommodated the lifting bracket design into their floor system. This has been really helpful, as now the OTL flooring system comes to our factory with notches pre-cut for the lifting strategy we use."