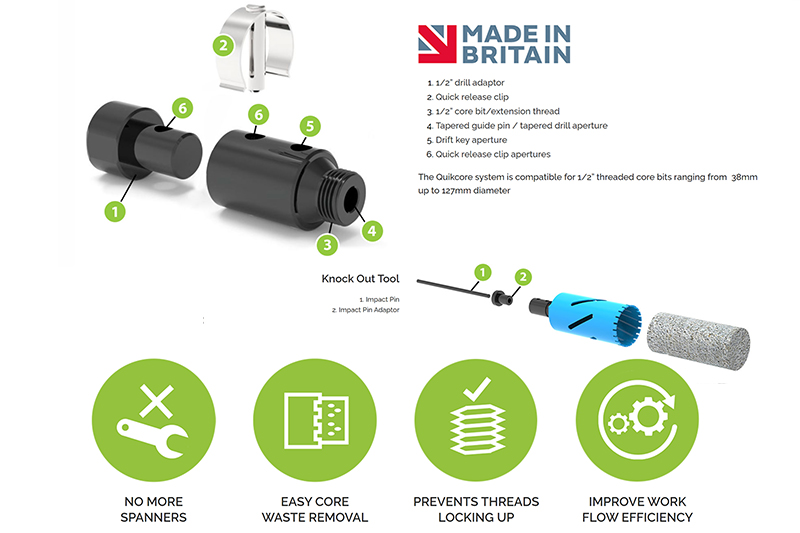 QuikCore has unveiled what it describes as the quick release revolution.
The system is said to be ideal for installers core drilling out holes for flues or water pipes.
According to the company: "The patent protected QuikCore release system provides consistent results quickly! Our easy to use design requires no spanners or excessive force compared to current techniques. We have taken away the frustration from components locking up and binding, leading to damage. The improved work flow efficiency makes this an essential drilling tool within your toolbox armoury."
The QuikCore release system is available from Graham The Plumbers' Merchant.
Watch the demo video below…