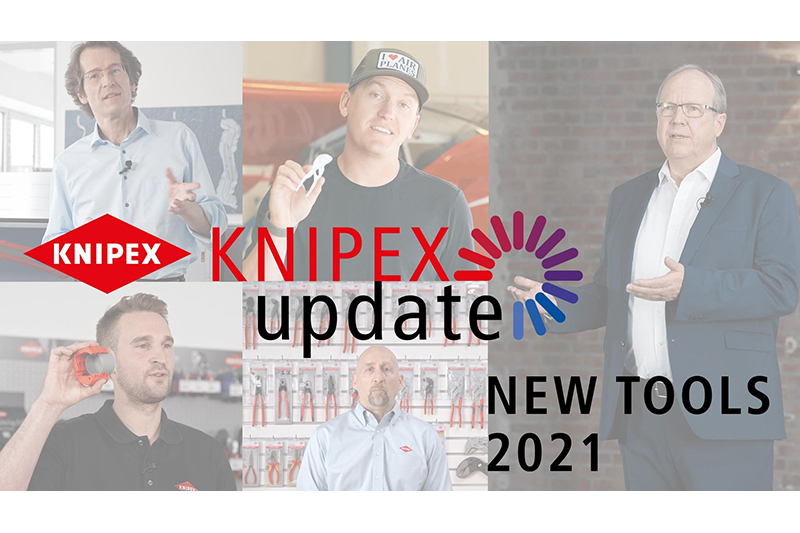 KNIPEX is showing its brand new tools for the first time as an international online launch event.
The video, produced at international locations, is available in seven languages. In it, experts and trade professionals present four tool innovations:
KNIPEX BiX, a new type of cutting tool, cuts plastic pipes and sealing sleeves at the same time. The tool, which is only the size of a fist, is the first in its class to flexibly adapt to pipe diameters between 20 and 50mm and cuts HT pipes and empty pipes made of non-reinforced plastic in just a few turns of the hand.
Pliers Wrench XS is the new mini talent in the pliers wrench family. With a length of just 100mm, it is small enough to fit in your pocket, but still grips workpieces and fasteners up to 21mm.
KNIPEX CutiX is designed to set new standards as a universal knife. The latest generation cutter features variably adjustable blade stabilisation, making it a flexible all-rounder.
KNIPEX TwinGrip slip joint pliers are described as an all-purpose gripping tool, and a perfect addition to any tool collection. The innovative front gripping jaws make them perfect for loosening rounded and worn fasteners.