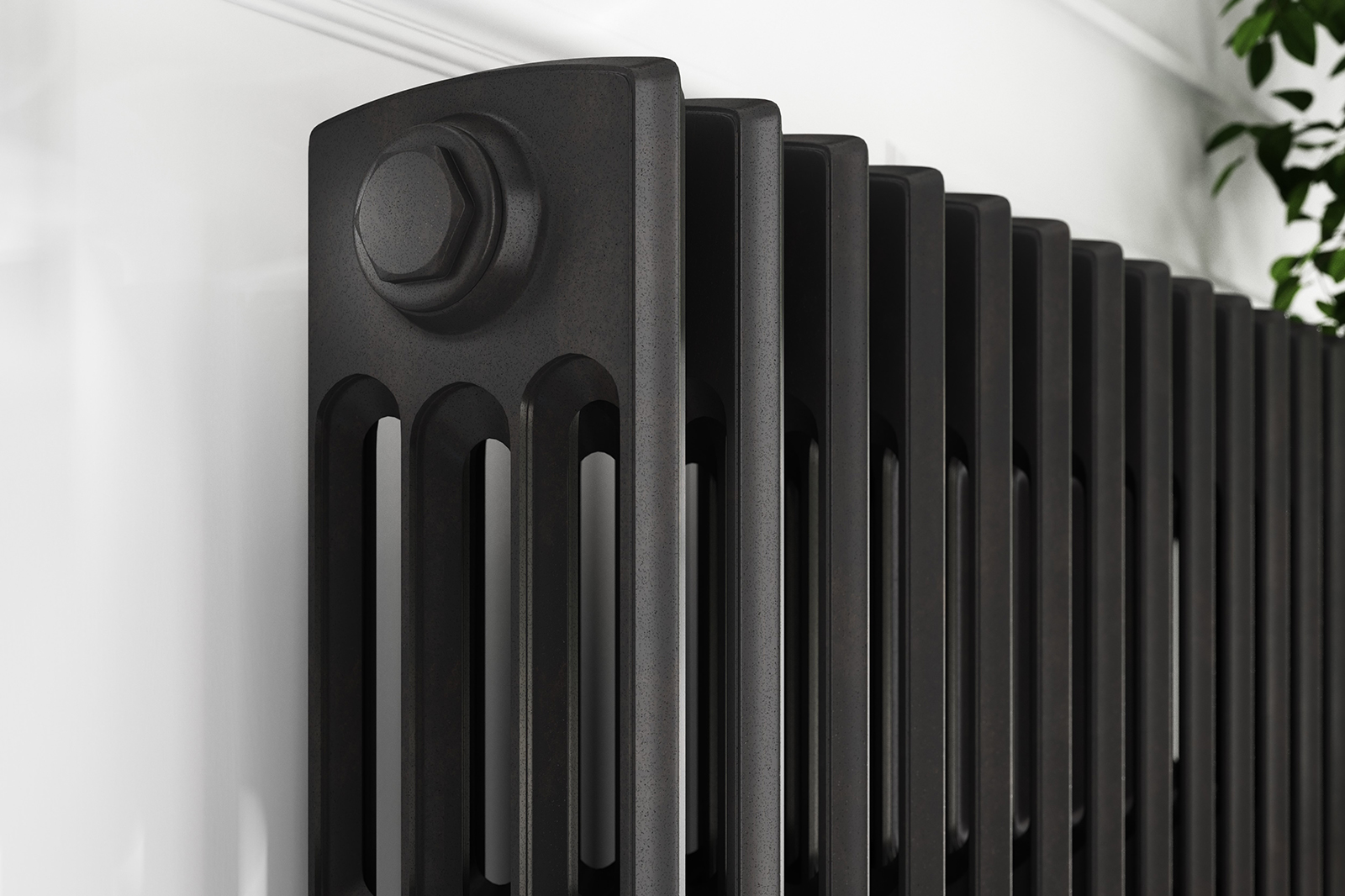 Stelrad Radiators introduces its new Cast Iron Column range.
The latest addition to the Stelrad Radiator Group portfolio is the new Cast Iron Column range. Traditionally the company has supplied steel radiators and continues to do so with more than two and a half million radiators manufactured each year. But in the past few years, cast iron column radiators – which were first around in Victorian times – have come into vogue again and so the company has added a selection of Cast Iron Column radiators to its range.
The new Stelrad Radiator Group Cast Iron Column radiator has a natural cast finish – with the added options of either antique brass or brushed nickel TRVs to provide more modern heating control.
Floor standing
The new Cast Iron Column radiators are floor standing with in-built feet for extra stability as they are significantly heavier than their steel counterparts. They are available in two heights and a wide variety of widths – in total, twenty sizes are available. And the company says that they come with a 'cast iron' ten-year warranty.
"We're pleased to be able to respond to customer demand and provide this excellent new range of cast iron radiators," said Stelrad's Head of Marketing, Chris Harvey. "The arrival of this new range confirms our position as a one stop shop for all things radiators and we're delighted with the early response to the new range we've received from installers and merchants up and down the UK."