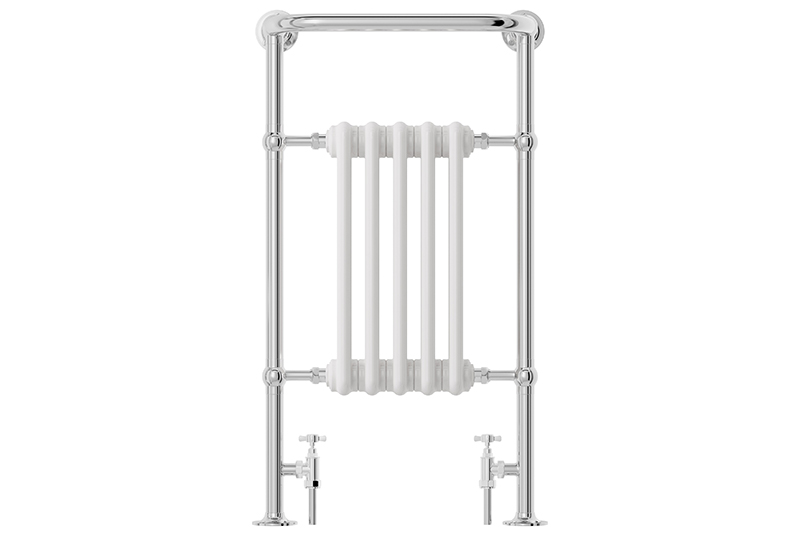 Stelrad Radiators has launched a new radiator collection of existing and new radiators under its Boutique branding, offering a comprehensive, range of living space, kitchen and bathroom products.
The new collection is accompanied by a 116-page brochure and its own section of the new website. It's said to offer the widest range of styles and by far the largest selection of sizes of specialist decorative and designer bathroom and kitchen radiators from any manufacturer in the UK.
You'll find familiar and welcome products in the new collection – the likes of Caliente, Concord and Column – but also new styles and names such as Como and Lecco – products exclusive to Stelrad, along with Silhouette as well as new additions and designs for established styles like the Concord Side Concept and Concord Side Chrome – and even Concord Chrome Vertical.
The addition of a wider range of vertical radiators recognises the demand for narrower, taller radiators that need to fit a smaller footprint. Small on space but bigger on style is the name of the game.
The addition of coloured radiators available from stock adds even more depth to the range – with a number of the existing and new radiators available in anthracite grey from stock.
"We're the largest manufacturer of radiators in the UK and Ireland by far," says Head of Marketing Chris Harvey, "but the premium and top end sector is one where we want to focus and this is what the Stelrad Boutique Series does – a new stylish option for the trade and to retail outlets across the UK and Ireland. We are offering a comprehensive, stylish collection that genuinely provides the total radiator offering under one roof – with our legendary combination of quality, reliability, availability and cost effectiveness all wrapped up in a single collection."
To find out more, visit www.stelrad.com