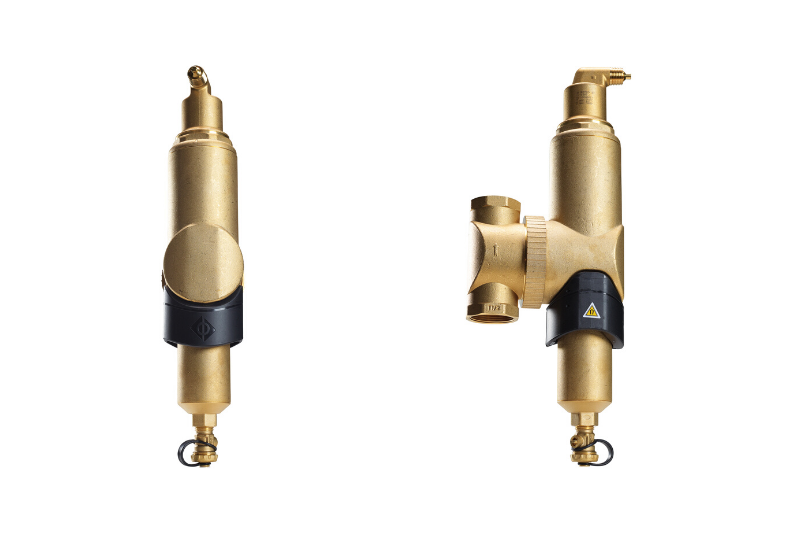 Spirotech has extended its SpiroCombi MB3 range to meet demand for two-in-one air and dirt separators, with the introduction of a broader range of sizes.
Already available to suit 22 and 28mm connections in domestic heating systems, the SpiroCombi MB3 is now available as a 1 ¼, 1 ½ and 2" unit, helping to meet demand for light commercial projects. The SpiroCombi MB3 provides effective and continuous air and dirt removal via one unit to optimise system performance and efficiency, whilst minimising downtime. The unit can be fitted on either the flow or return, depending on the location, age and condition of the system.
Kevan Peaker, UK Business Director for Spirotech, said: "When it comes to optimising system efficiency, there isn't a one size fits all approach to dirt and air removal. We have introduced an extended range of SpiroCombi MB3 units for use on bigger systems with higher pressures. This allows for combined air and dirt removal in heating systems with maximum flow rates of up to 7.5 m3/h, which is ideal for our customers that are working on larger systems"
The SpiroCombi MB3 features a robust brass body with swivelling connection and drain valve, which can be used without the need for isolating or dismantling the unit when cleaning.