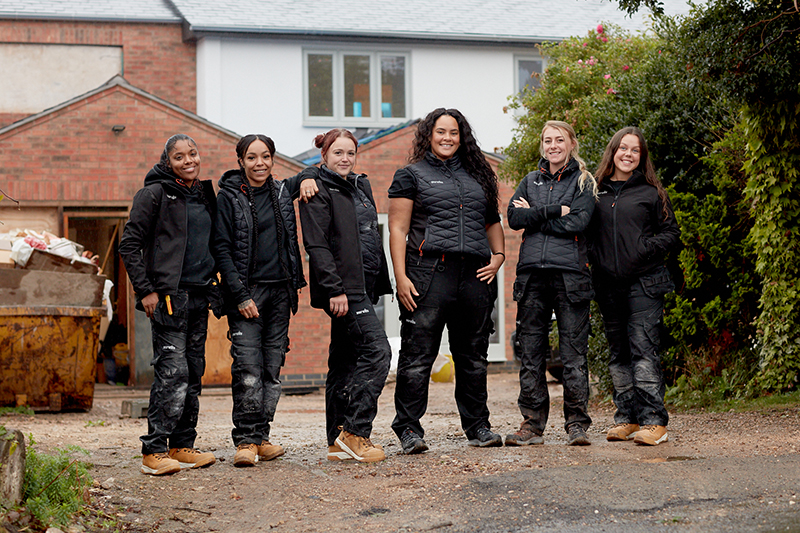 Scruffs has been supplying performance workwear and safety footwear to the trades since 2003. Offering a head-to-toe range that's designed to combine comfort, durability and value for money with great design, all Scruffs products are tried and tested by real tradespeople.
The brand is now introducing a dedicated women's range. Scruffs has worked side by side with real tradeswomen to develop products that tick all the boxes; proper fitting workwear that stands up to the job but doesn't make them stand out on site.
Clothing sizes range from size 6 to size 20 and footwear from size 3 to size 8. What's more, Scruffs hasn't just made its existing range smaller; it's set out to ensure every cut and every detail has been adapted to meet the needs of women. Longer length t-shirts, carefully positioned pockets, elasticated sections and stretch panels for an optimised fit all feature in the new range.
The range includes:
Women's Trade Softshell Jacket
Women's Trade T Shirt
Women's Trade Flex Plus Holster Trousers
Women's Trade Hoodie
Women's Trade Bodywarmer
Women's Argon
Women's Switchback