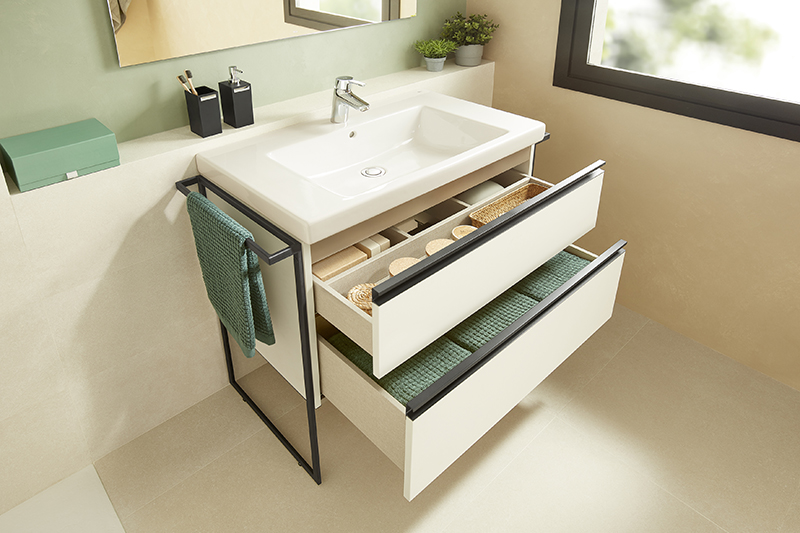 Roca's Domi is a new collection of industrial style bathroom furniture units offering a fresh, modern look inspired by mid-century New York interiors and loft living. Domi offers a contemporary take on the industrial trend.
Perfect both for large spaces and small bathrooms, the Domi base unit with metallic structure is available with a minimum width of 550 mm. For a more generous bathroom space there's an 800 mm version with a basin that features two practical side shelves. If a larger furniture unit is needed, the Domi 1000 mm option with a side door offers the choice of having the basin on the right or left side, depending on the position in the bathroom.
To achieve a more robust effect in industrial interior design, the rectangular metallic structure of Domi allows the addition of black feet that provide the base unit with a height of 802 mm. There is also the option of choosing feet with a built-in towel rail on the left or right side to gain even more functionality and versatility.
To add to the industrial aesthetic, wood plays an important part in the design. Domi furniture is available in both textured City Oak or Nordic Ash finishes. If a brighter and more minimalistic touch is required, opt for Gloss White or Arctic Grey.