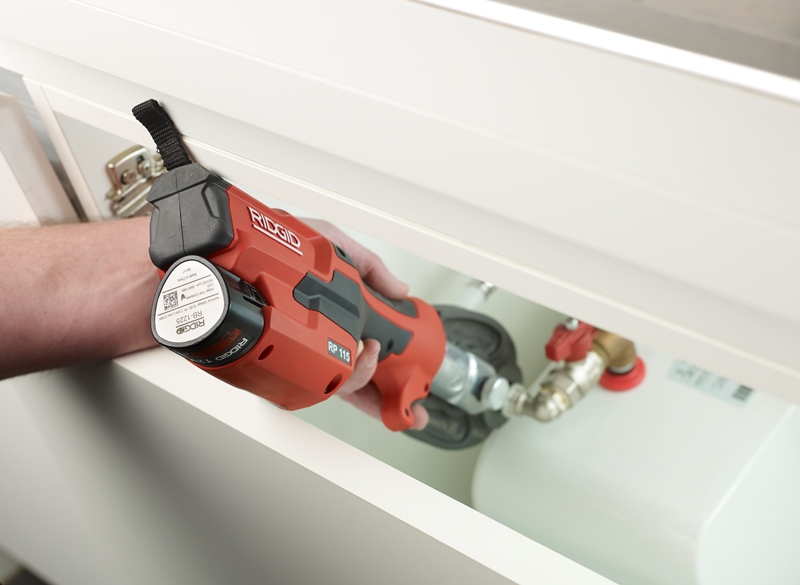 Working in tight spaces and in need of a small press tool? RIDGID has recently introduced the RP115 Micro Press Tool.  
Also a supplier of diagnostic and inspection tools, amongst other items, it is pressing that RIDGID is probably best known for. The company entered the pressing technology field in 1999 and has recently introduced the latest addition to the RIDGID pressing family – the RP 115 Micro Press Tool.  
With a weight of 1.3kg and a length of 33cm, the new RP 115 micro-Pressing Tool is both small and light. It promises 'best-in-class tool ergonomics and balance for the easiest and most comfortable pressing experience on the job site.' The tool allows users to press up to 32mm plastic/multilayer and 28mm copper/stainless steel pipes.  
Featuring 15kN of electro-hydraulic force the RP 115 has been designed to provide maximum performance in most pressing sizes and applications with a cycle time of three seconds. The unit has an inline micro-design and features full one-handed operation capability. It also has 210° Head Rotation. Combined, these features are designed to allow the tool to perform when it comes to pressing work undertaken in confined and challenging spaces.