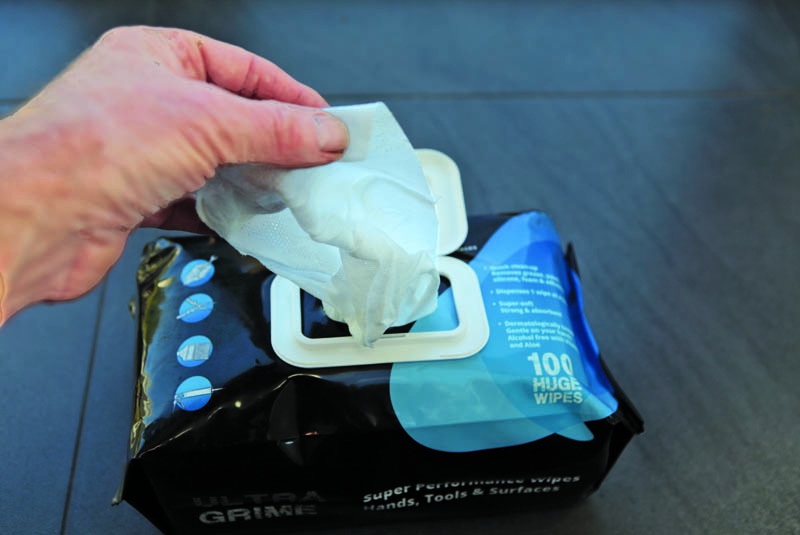 Roger Bisby tries out the Uniwipe Ultra Grime wipes. Are they going to give the competition sleepless nights?
I am a big fan of work wipes. Not only do they clean your hands up, they also clean off surfaces, so jobs such as siliconing around a shower have now been made a lot more manageable. For me, the drawback with wipes is the tub. If you buy a dispenser holder and screw it onto your van racking that is fine, but if you have the tub of wipes knocking about in the back of the van, there are many occasions when the tub gets squashed and the lid pops off. Then when you go to use the wipes they have dried out. I would estimate that up to 25% of the wipes I have are wasted for this sole reason. Not so bad if they are cheap but the best of them are well over a fiver a tub. So why don't I buy a dispenser? Good question.
Uniwipe has recognised the dispenser issue and packs its extra large Ultra Grime wipes in a flat pack like baby wipes. This means they are less likely to be squashed. In fact, I have the ideal place under the passenger seat of my van where I can keep them. The wipes are also a lot slower to dry out so even if you do leave the little flap door open on the top it will only be the first wipe that loses moisture and that won't occur for several days. The dispenser also ensures that only one wipe is pulled out at a time.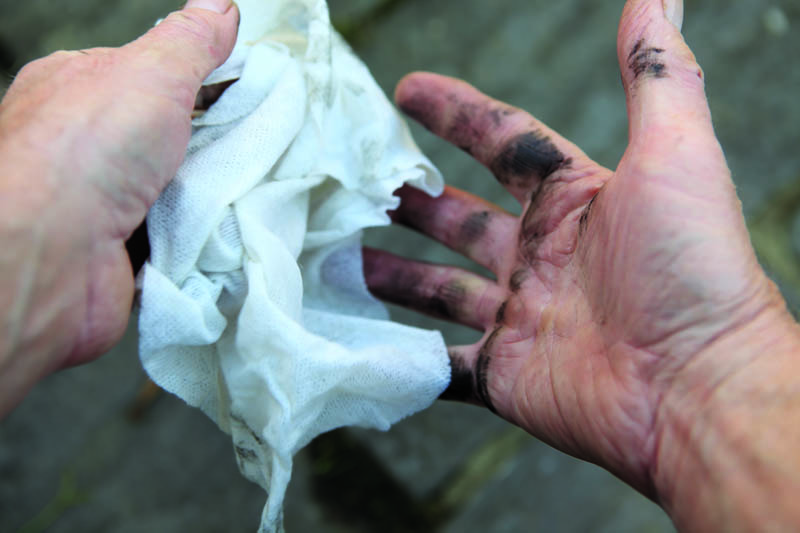 The other thing about Uniwipe's wipes is that they are very big. Each wipe is nearly double the size of other wipes. To my mind this is not such a plus because I have never found ordinary wipes too small for the job; they absorb a lot more than their size suggests so the bottom line is "do the Ultra Grime wipes work as well as the market leaders or do you actually need a wipe twice as big to do the same job?".
I put this to the test with the usual range of sealants and adhesives, including the dreaded polyurethane foam – which is always a big test. My conclusion is that they do the job but are slower on the stubborn stains and, although they contain aloe vera, they don't leave my hands feeling as smooth and soft as the more established brands. They have the packaging right though, and the size is nice. You also get 100 wipes so if they improve the formula, those well established brands will start to take notice of this new kid on the block.