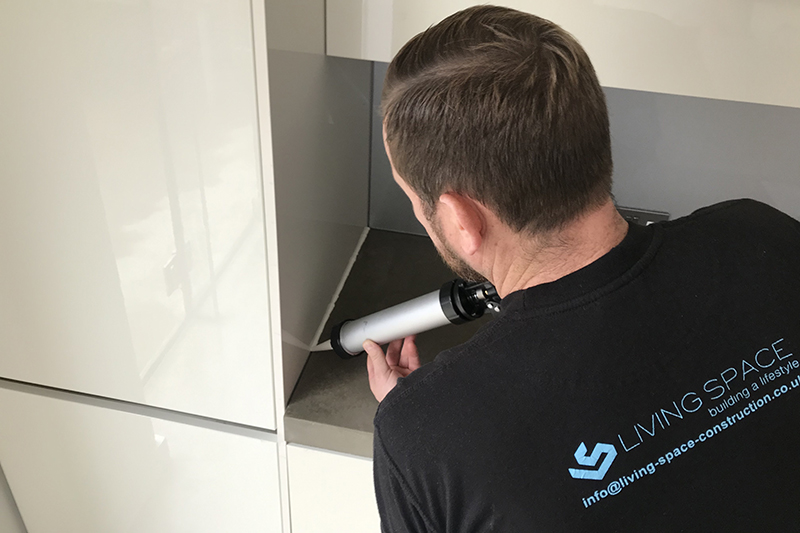 Chris Burdett looks at how practical it is to make the move away from single use plastic sealant cartridges.
Whether it is high up your personal priority list or not, environmental issues are increasingly higher on the news agenda. They are probably becoming more important to many of your customers too. My own personal position is that it is important the industry introduces working practices and materials that do the job well, but with minimal impact on the world around us.
So I was really interested to test out HB42's Ultimate All-in-One Eco-Foils. These 400ml foils replace the single use plastic tubes you usually buy sealant and adhesive in. Hilton Banks, the manufacturer of Eco Foils, tells me that over two million single use plastic cartridges are put into landfill every week in the UK and recent figures on plastic waste in the construction industry are shocking – around 23% of all the plastic consumed in the UK comes from the construction sector.
First of all it's important to note that to use these foils, you need a different gun to your usual one for plastic tubes. You can pick these up from most merchants and it's easy to load up, clean and reuse, and very strong. You can also use them with plastic tubes if you need to, so its not like it's a waste of money if you can't get on with foils. You cut the foil end with scissors, load up the foil, and with a gentle few trigger squeezes you're good to go. To be honest, it's quick and easy and you get a very smooth flow of sealant too.
I was keen to see how powerful the sealant and adhesive is – as well as its quality – and a kitchen renovation in Hertfordshire was the location for this test.
Sealing the kitchen worktop, it is obvious this is good quality stuff. This sealant has good workability, which is important to me as I don't use some brands because they are too sticky and hard to smooth. Although strong, this sealant is safe, as it's low in Volatile Organic Compounds but still bonds to almost anything; it is also food safe, inhibits mould and cures in 24 hours.
After you have used the entire foil, you are left with a small, squashed piece of foil. Hilton Banks says it produces 95% less waste than the single use tubes and you get 30% more sealant than in the 290ml plastic tube. One of my main concerns is whether these foils will last in the back of van, but it turns out they are very durable. The gun stays clean too.
I can see a time in the next few years when, just like in other industries, the pressure to eradicate single use plastics becomes unstoppable. Before then, cut your waste and save a bit of cost with these HB42 Eco-Foils.