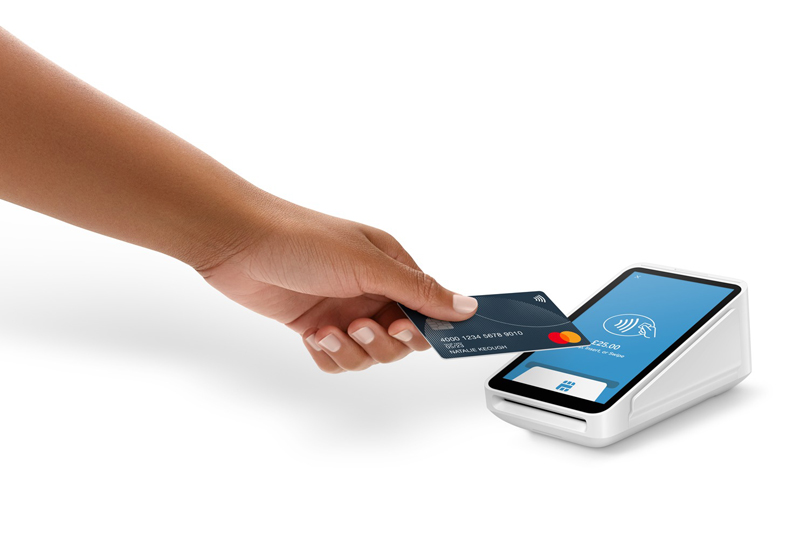 Square has launched Square Terminal, an all-in-one device designed to make credit and debit card processing fair and accessible to more businesses across the UK.
Businesses looking to accept card payments have typically faced a range of challenges, including credit checks, monthly fees and long-term contracts. Square addresses these hurdles head on with the new Square Terminal, which offers business owners an out-of-the-box solution to start accepting all major cards right away, with no contracts and no hidden fees.
The device is aimed at all types of businesses that want to deliver a seamless payment experience for their customers and their employees. Square Terminal lets sellers manage their point-of-sale (POS), accept every form of payment and print receipts directly from one affordable device.
"Many UK businesses today are using outdated keypad card terminals that come with unfair fees and long-term contracts," said Jesse Dorogusker, Head of Hardware at Square. "Designed to feel familiar but new, Square Terminal offers a modern solution with dynamic software, so businesses can do more than just take payments. Square Terminal is for sellers, often larger, who need a portable, all-in-one payment terminal."
Designed in-house, Square Terminal allows sellers to deliver professional and seamless services while never having to worry about missing a sale. Unlike existing terminals, Square Terminal is built on modern software and handles all updates automatically so features can be added as the seller needs evolve.
With simple pricing, no hidden fees and 24/7 expert phone support, Square Terminal is for all types of sellers whether they are just getting started or expanding. It is available to purchase for one upfront price of £199 (ex VAT). To help smaller sellers, Square is offering zero-interest payment plans so businesses have the opportunity to pay for Square Terminal in monthly instalments.