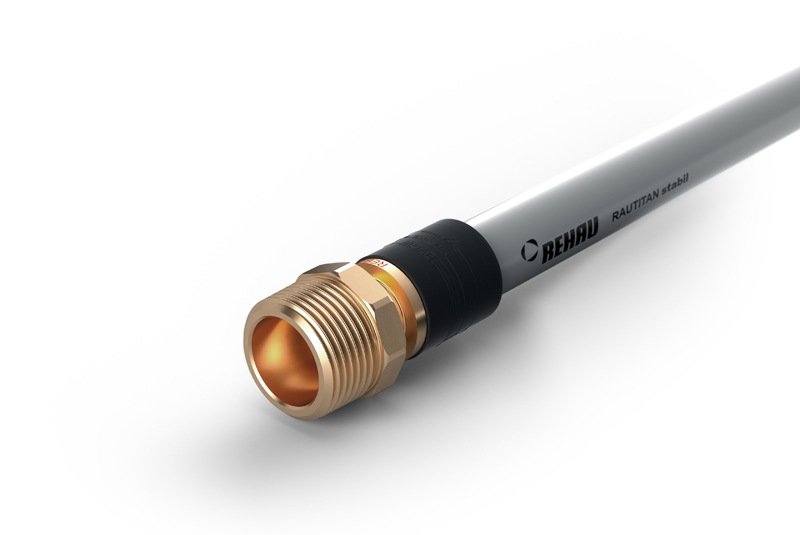 Following the addition of lead to the candidate list for inclusion in Annex XIV under the Registration, Evaluation, Authorisation and Restriction of Chemicals (REACH) regulations, pressure is on manufacturers to produce lead-free fittings for safer plumbing systems.
Also known as the REACH Authorisation List, Annex XIV highlights all of the chemical substances selected from the REACH Substances of Very High Concern (SVHC) list that should no longer be placed on the market or used after a given date, unless specific authorisation is awarded. The Water Supply (Water Quality) Regulations also reflect the health risk posed by lead and have over the years reduced the maximum limit. Companies are now challenged more than ever to manufacture components that are safe to work with during manufacturing and while in use in end consumer products.
In response to this global challenge, REHAU is one of the first UK manufacturers to have developed a so called lead-free gunmetal (RX+) fitting. The new RX+ fitting alloy uses phosphorus and sulphur to reduce the lead content within the alloy.
The new alloy composition carried full Water Regulators Advisory Service (WRAS) certification, confirming its adherence to legislation and its suitability for safe use in plumbing systems. The RX+ fitting's identical dimensions and design also make it completely compatible with REHAU's current RAUTITAN range as well the assembly tools that are required for the fitting of this system.
This design ensures the seamless transition to REHAU's most advanced and innovative fitting to be integrated into all RAUTITAN systems from now onwards, with the previous RX fitting being globally withdrawn over the coming months. The durable RAUTITAN systems with the new RX+ fittings offer excellent ease-of-installation, with cavity-free impermeable joints minimising the risk of microbial contamination, and a smooth surface preventing deposits forming.
"Hygienic and safe solutions are crucial for providing uncontaminated drinking water to consumers," said Franz Huelle, Head of Technical – Building Solutions at REHAU. "The RX+ fitting's enhanced hygienic performance and corrosion-proof surface, along with the elimination of any lead leaching into the supply from the fittings, makes it a clear choice for drinking water systems.
"Being fully WRAS certified, this new RX+ fitting alloy will transform the RAUTITAN plumbing system into one of the most advanced available on today's market."