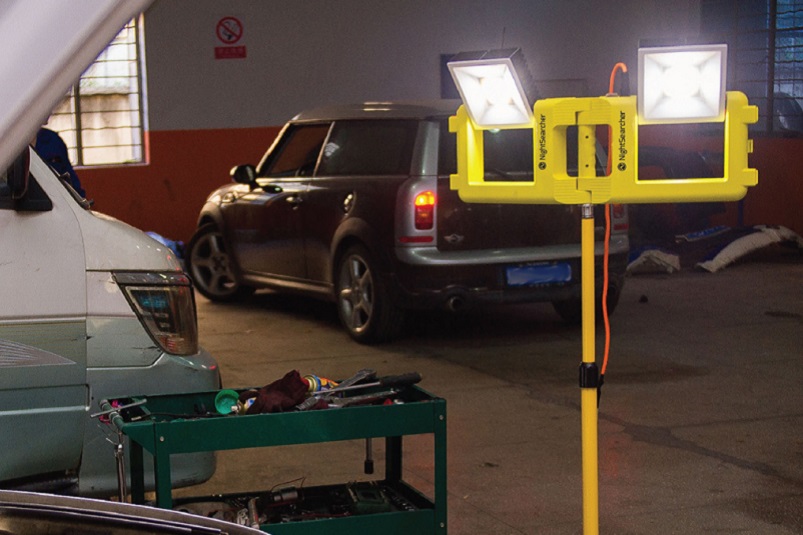 PHPI takes a look at Nightsearcher Galaxy 2400 and AC5000.
Nightsearcher offers a range of rechargeable floodlights, searchlights, head torches and flashlights, all designed to give many years of service. The Galaxy-2400 is just one of a new range of portable floodlighting solutions. Offering an alternative to mains-driven lighting, it has three light power modes – 2400, 1200 and 720 Lumens – giving you the flexibility to switch light sources. Its li-ion rechargeable battery ensures cable-free lighting for both indoor and outside applications.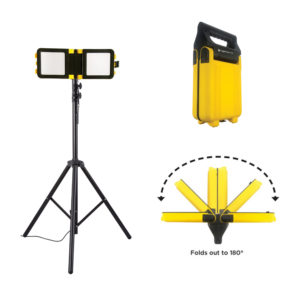 Using a combination of high performance LEDs with an opaque diffused lens, the unit is claimed to give a completely shadow-free, wide angle dispersal flood, making it a suitable alternative to fluorescent lights operating from the mains. The Galaxy-2400 is described as robust, with an IK08 (ABS) impact-resistant case. The lightweight, cordless design conveniently folds in two, making it compact, and protecting the lights from breakages in transit, while the integrated handle makes it portable.
As well as the Galaxy-2400, Nightsearcher has also recently unveiled the Galaxy AC5000, which is designed to be a compact and portable LED area light, offering the best alternative to twin 500W halogen floods.
The Galaxy AC 5000 produces 5000 lumens of output and has two light modes, providing a wide floodlight beam. Said to generate no heat at all, the work light is constructed using the highest quality materials and manufacturing techniques and is designed to operate in the toughest of environments.