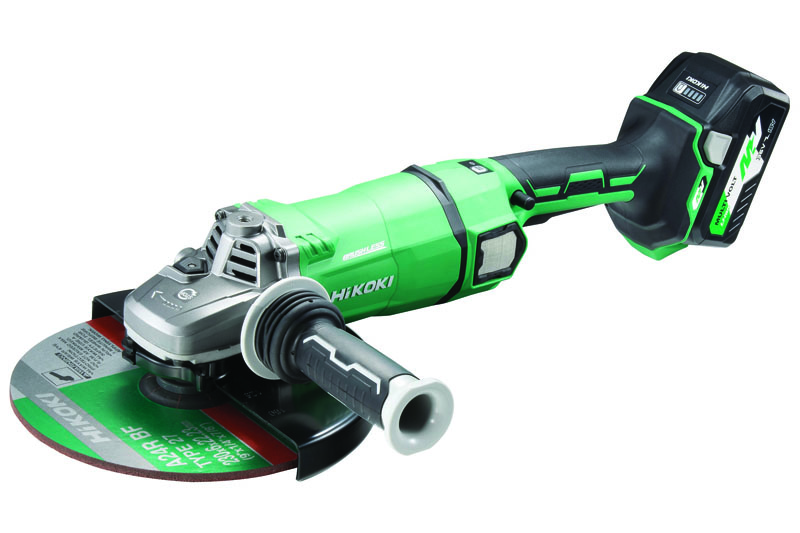 HiKOKI Power Tools has launched the G3623DA Multi Volt 36V Cordless Disc Grinder with Brake System. It is the latest tool to be launched by the company formerly known as Hitachi Power Tools, using all of its 70-year engineering history and excellence to produce high performance power tools.
Equipped with a high-power Multi Volt battery and a highly efficient brushless motor, the G3623DA cordless disc grinder can deliver the power of a corded tool and more. Its cordless and lightweight design makes cutting and grinding work easier.
Showing the power that Multi Volt delivers when it comes to grinding steel, the G3623DA beats the HiKOKI G23SU AC model, with a thrust of 29N, using a ø230mm depressed centre wheel and has the same mortar cutting speed too.
Light and comfortable to use, the G3623DA also features a brake system that shortens the time between turning off the tool and the motor stopping. Also, the specially designed structure hinders separation of the wheel while braking, enhancing user safety.
The G3623DA Grinder is dust and water-resistant, offers overload and anti-restart protection, a soft start function and Auto Mode too.
All of this performance is backed up by the three-year warranty, subject to terms and conditions, adding further peace of mind for users.