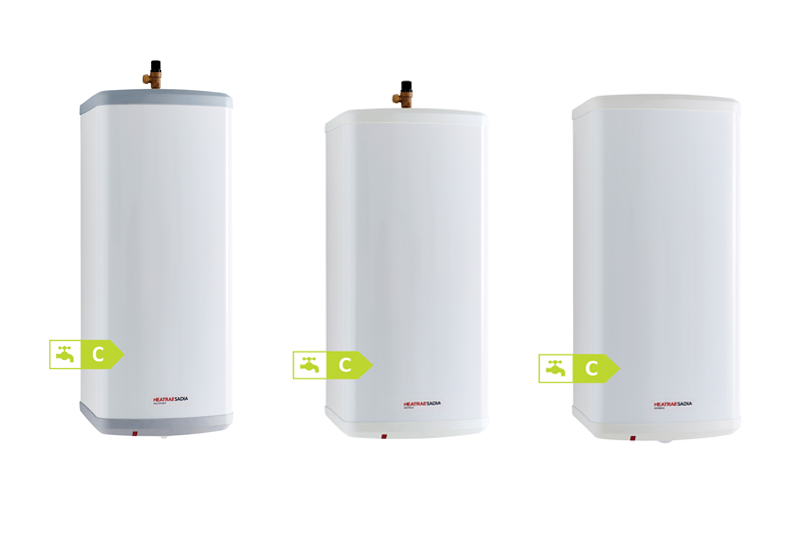 Heatrae Sadia has updated its point of use water heaters in line with new ErP legislation by releasing three new models. PHPI reports.
The latest Multipoint, Hotflo and Express units promise a greater level of performance than ever before, while complying with the government's latest energy efficiency requirements.
Multipoint
The Multipoint will come with the option to connect to BMS systems for remote management of the unit, making day-to-day operations as smooth as possible for facilities managers and offering the ultimate in point of use functionality.
Available in 30, 50, 80 and 100-litre capacities, the unit comes complete with a rotary dial temperature control and vertical or horizontal mountings for ultimate flexibility. The two smallest models are compatible with a universal bracket, making them ideal for retrofit opportunities with both Heatrae Sadia and other manufacturers' products.
Hotflo
The Hotflo, meanwhile, offers all the features and benefits of Multipoint without the rotary control. Manufactured from high-grade duplex stainless steel, the unit offers longevity and therefore peace of mind for the end user.
Express
The Express is suitable for use as a cistern fed unit or with open outlet taps and comes in a 50-litre capacity.
Warranties
All units come with a two-year parts and labour warranty, while the Hotflo and Multipoint are covered by five and 10-year inner cylinder warranties respectively.
Steve Rickards, Commercial Director at Heatrae Sadia, said: "We at Heatrae Sadia take compliance with ErP very seriously, and as such have updated our products to meet the latest regulations, without compromising on effectiveness.
"The Multipoint, Hotflo and Express have been tested in true to life conditions to ensure that they will meet the standards set by the new ErP legislation, so our customers know that our range will meet the listed ErP rating when at operational temperatures.
"Businesses across the UK rely on point of use water heaters every single day, and these new models will give them the efficiency and reliability they need without impacting on performance.
"All three units continue to build on Heatrae Sadia's heritage for high-quality, high-performance water heating products, while giving the build quality customers have come to expect over 95 years at the heart of the industry."
For more information, visit www.heatraesadia.com