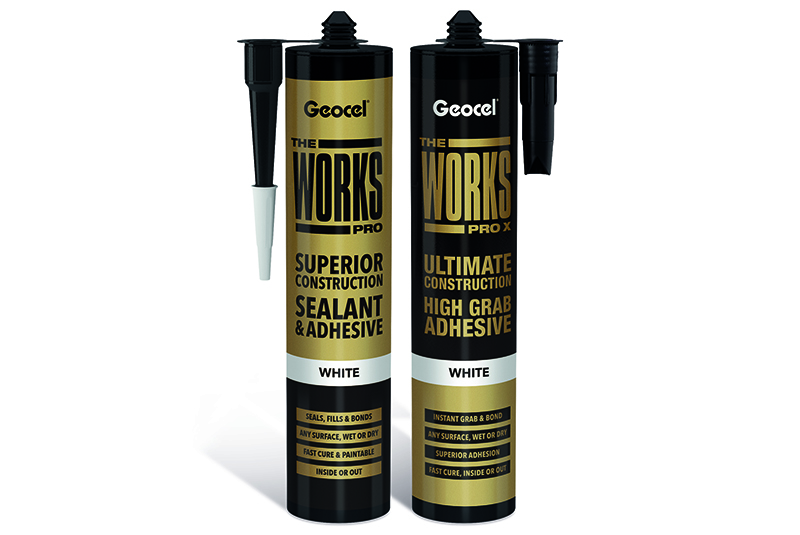 Geocel has launched THE WORKS PRO sealant and adhesive THE WORKS PRO X high grab adhesive, formulated to ensure trade professionals achieve the best quality results without the risk of callbacks.
THE WORKS PRO is a multi-use sealant and adhesive that can seal, fill, and bond virtually any surface, wet or dry – inside or out. Fast curing, it is available in a 'whiter' white and an improved clear formulation that can be over-painted.
THE WORKS PRO X is a high grab adhesive, offering instant grab and bond. It can be used on virtually any wet or dry surface and in both interior and exterior applications. Due to its superior adhesion and fast curing, the formula is designed to be ideal for projects that require a strong lasting bond quickly.
Andrew Cummins, Senior Product Manager from Geocel, said: "Geocel was a pioneer of MS Polymer chemistry and THE WORKS PRO and THE WORKS PRO X are the latest in a long line of high-quality solutions.
"MS Polymers offer excellent workability and strong final bond strength, with excellent UV resistance and no shrinkage over time. For those in the trade who demand a superior formulation that won't let them down, THE WORKS PRO and THE WORKS PRO X are ideal."