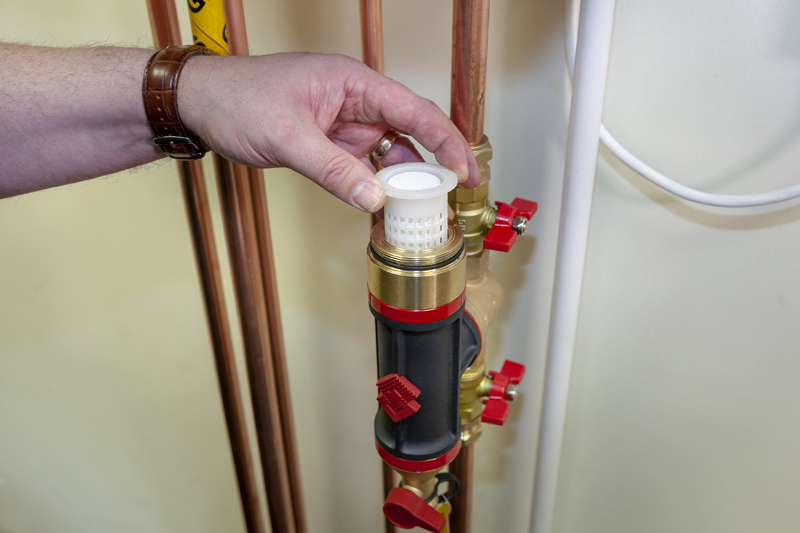 Flamco's RedProtect is designed to change the way installers apply a water treatment solution and support the environment.
Awareness that water treatment is vital to any wet heating system is higher than ever, driving the requirement for a filter on both new and existing systems. Flamco, therefore, asked the question: "So, how do we do something different? And where exactly can we look for additional environmental benefits these days?"
The company believes it has answered these questions with its new RedProtect water treatment system. As a solid product, the RedProtect chemicals come in a solid tablet format, rather than liquid or a gel, therefore reducing potential risks of spillages or leaks.
Whilst the system offers the usual benefits associated with water treatment chemicals and a filter, the company wanted to offer much more to engineers. And, with the current concern being the use of plastics, it decided to look for ways of reducing packaging for the new product and improving recyclability.
Compared to traditional liquid domestic heating chemicals, Flamco reports that the RedProtect system offers approximately an 84% reduction in plastic packaging content when compared to a traditional one litre chemical jerry can and approximately 77% reduction in plastic, when compared to a standard 0.5 litre chemical bottle. Of the 12.9g of plastic in the RedProtect product, all 100% is recyclable.
"We're proud to be able to launch a new water treatment system that offers a range of genuine benefits over the existing options," says John Lynch, Sales Director – Domestic, for Flamco. "From the reduced energy consumption of the circulating pump – an up to 8% saving – to the simplicity of the system, the cleanliness, the reduced weight and the significant environmental benefits, RedProtect is a winner from every angle."