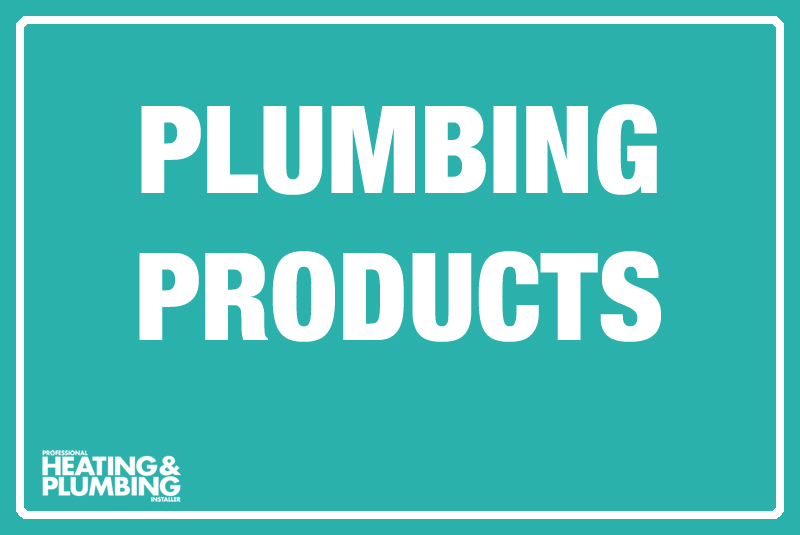 Hudson Reed
SOLAR
Featured on the front cover of its winter brochure, new from Hudson Reed is the SOLAR collection of modular bathroom furniture. The range of bathroom cabinetry is available in wall hung and floor-standing options and includes a Vanity Unit for both compact and large bathroom spaces. It comes in 600 and 800mm widths and features polymarble basin and two soft-close drawers.
The vanity unit has a depth of 450mm and height of 540mm in the wall hung model, and 840mm in the floor-standing model. A wall hung Tall Unit with internal shelves is also available, as well as a WC Unit.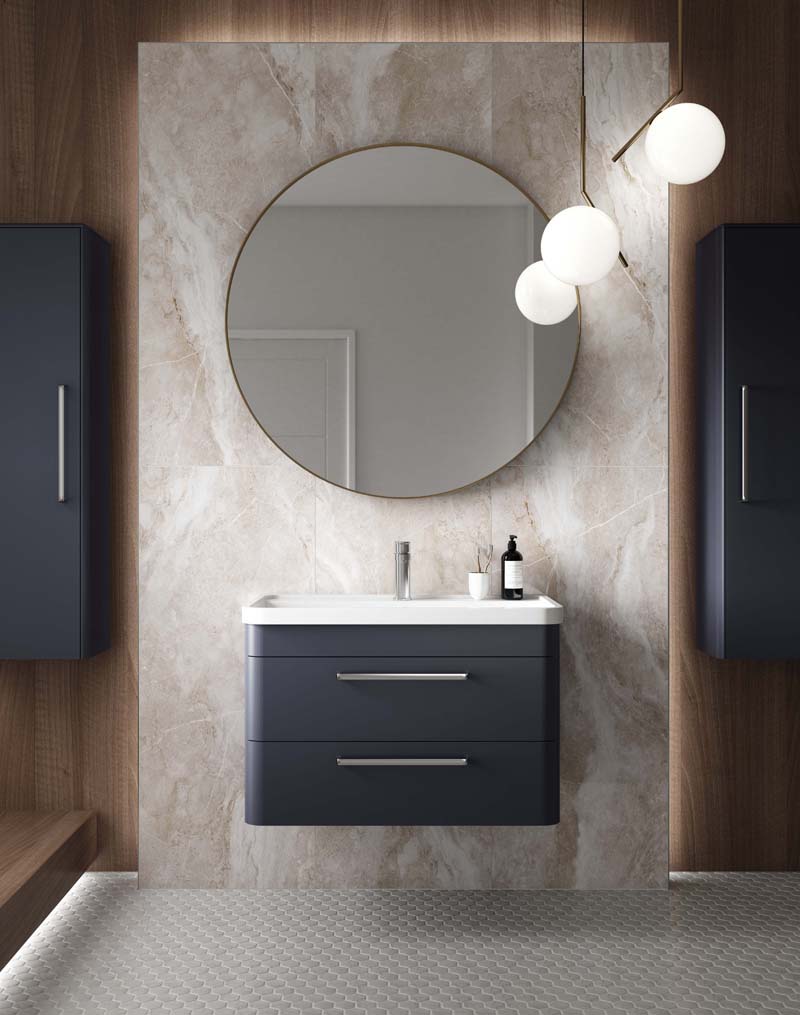 Marmox
Brochure
Showcasing its product range in bathrooms and wetrooms, Marmox has launched a 32-page brochure. Specifiers and installers are presented with a double-page image of a bathroom, where cut-away views highlight the Marmox products applicable to various technically challenging applications.
Also included is the Multiboard, detailing its waterproof and insulative qualities, as well as the fact that it can be tiled or plastered over. The company's Pipe Boxing, Bath Panel, Sloped Board – for wetrooms with the drainage at the wall junction – and the Showerlay 360 solutions are also explored in more detail.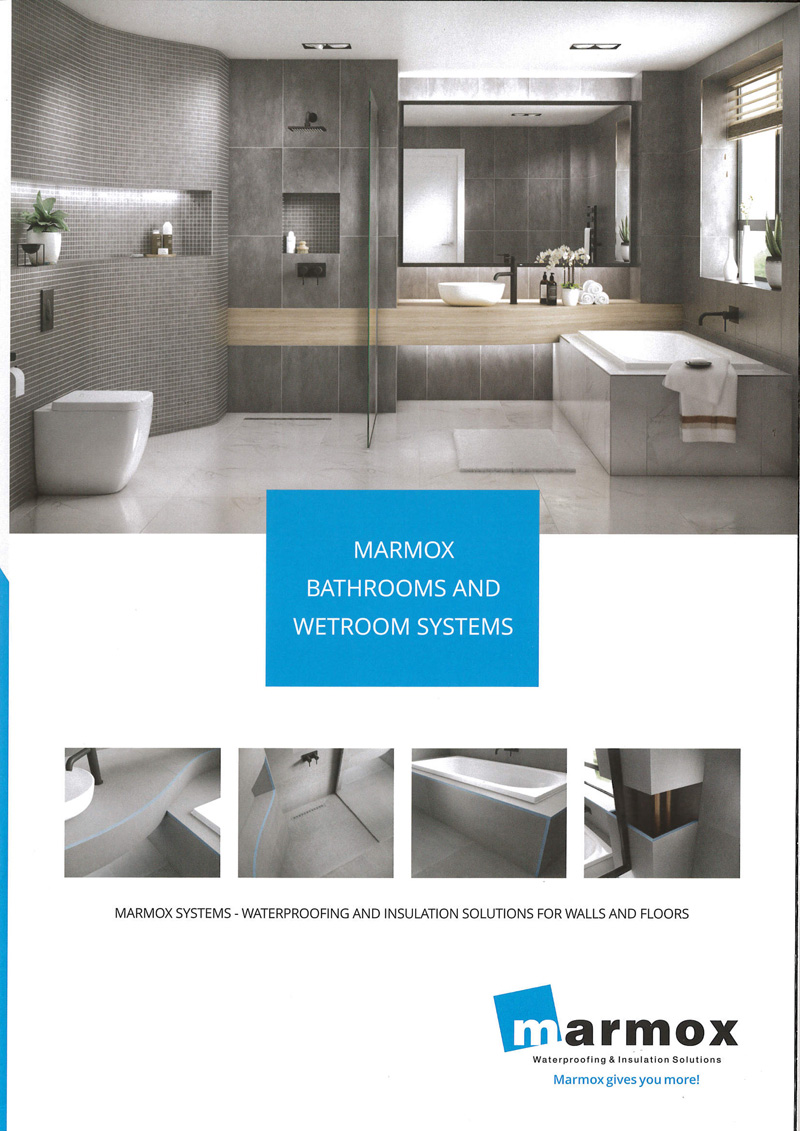 Viega
Multiplex
Adding to its drainage and overflow range, Viega has launched the Multiplex Visign M9 and the Multiplex Trio Visign MT9. Suitable for all bathtubs with a standardised overflow hole, the range is also said to be simple to retrofit.
The new additions have the same functional unit for all equipment sets to allow for simple design selection. In retrofit situations, the fittings come with a conversion kit which consists of a fastening glance and rotatable collar to replace the old equipment. A touch at the rotatable collar also allows for the water level to be raised an additional 5cm 'above normal level'. A gentle pull at the unit then lowers the water to return to normal levels. In both cases, the overflow function remains active, to prevent flooding. If the overflow function is not active, the water will flow away through the rotatable collar.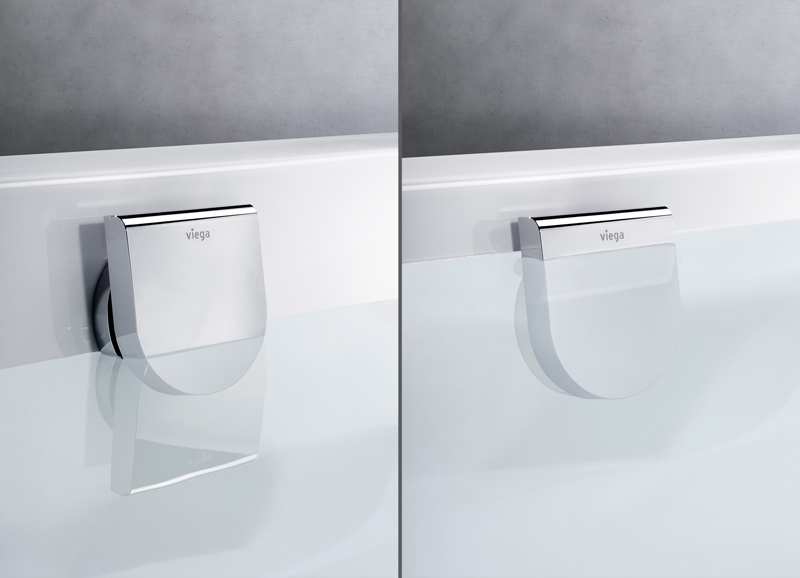 Stuart Turner
The Stuart Pressurisation Unit
Adding to its portfolio, Stuart Turner has launched its own range of digital pressurisation units. The Stuart Pressurisation Unit (SPU) range offers automatic filling and pressure maintenance solutions for sealed heating and chiller systems, available in varying sizes to suit all application needs.
SPU units are available with one (duty), or two (duty-standby) rated pumps featuring brass pump heads and impellers. The units are designed to be easy to install and commission and are capable of filling a system from new, before monitoring and maintaining the design fill pressure. The SPU range is comprised of three different models – the Mini, the Midi and the Maxi.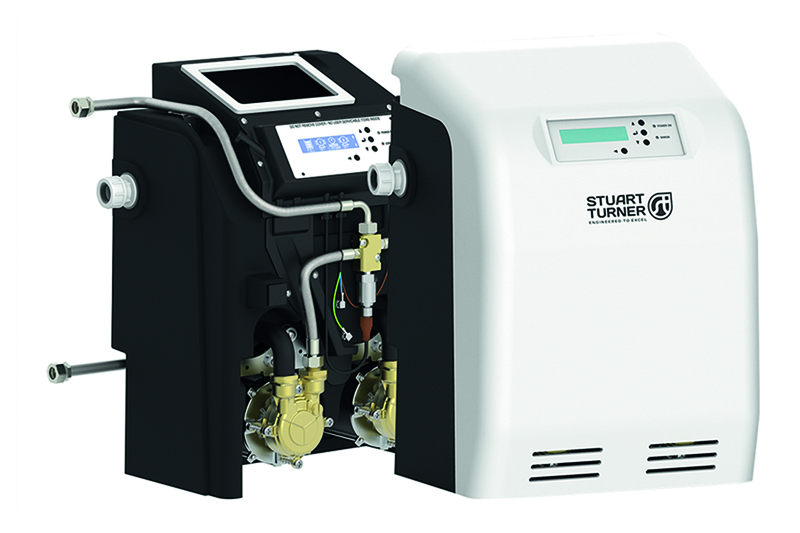 Lustrolite
Acrylic panels
Lustrolite's acrylic panels have been designed for bathroom and kitchen splashbacks. The panels are said to be highly-resistant to harsh chemicals and can be cleaned with just warm water and a soft microfibre cloth. The non-stick surface prevents the growth of mould and bacteria, as well as soap or calcium build-up.
Lustrolite panels are available in a variety of options including grey/white Scandi, industrial and minimalist. Colourful statement pieces can also be added without having to commit to a colour for the units, appliances or furniture.