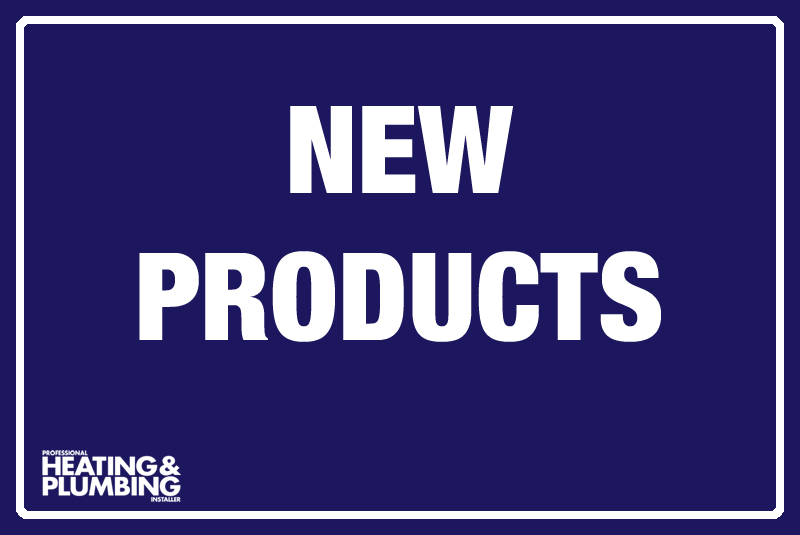 Elta Fans
Prema
In response to the latest update to the ISO 16890 filtration standards, Elta Fans has unveiled the latest version of its Air Design Prema range of energy recovery units. The units work by maintaining good indoor air quality and comfortable temperature levels by transferring thermal energy from the stale air to the incoming fresh air.
The units are available in four sizes to provide an airflow ranging from 0.006 to 0.936m3/s, and are suitable for a variety of applications. The range features enhanced filtration, heat/coolth recovery, a dual condensate tray, controls capability and thermal treatment capabilities.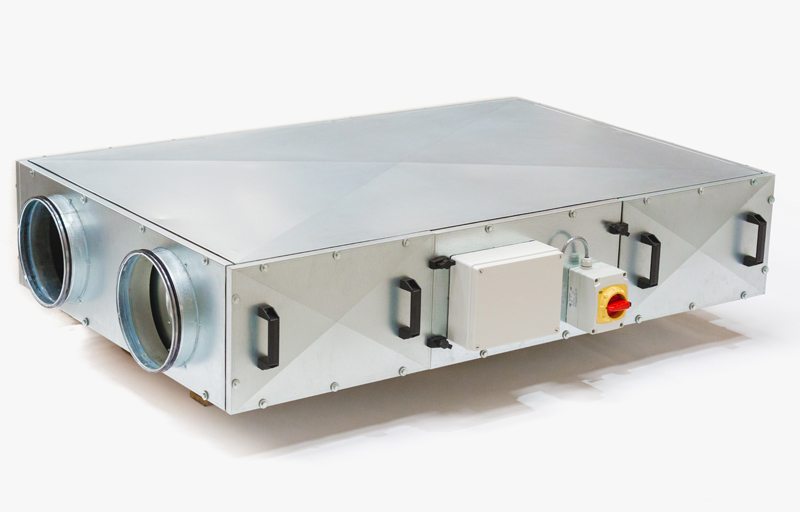 Snickers Workwear
Stretch Trousers
The new stretchy work trousers for men have a loose fit for a classic Snickers Workwear look and feel, with stretch Cordura for increased durability, as well as improved ventilation and close quarter mobility.
In addition, the latest slim-fit work trousers for women are shaped to fit. The fit features wider hips and a narrower waist, said to provide a fashionable look with optimal comfort and freedom of movement built-in.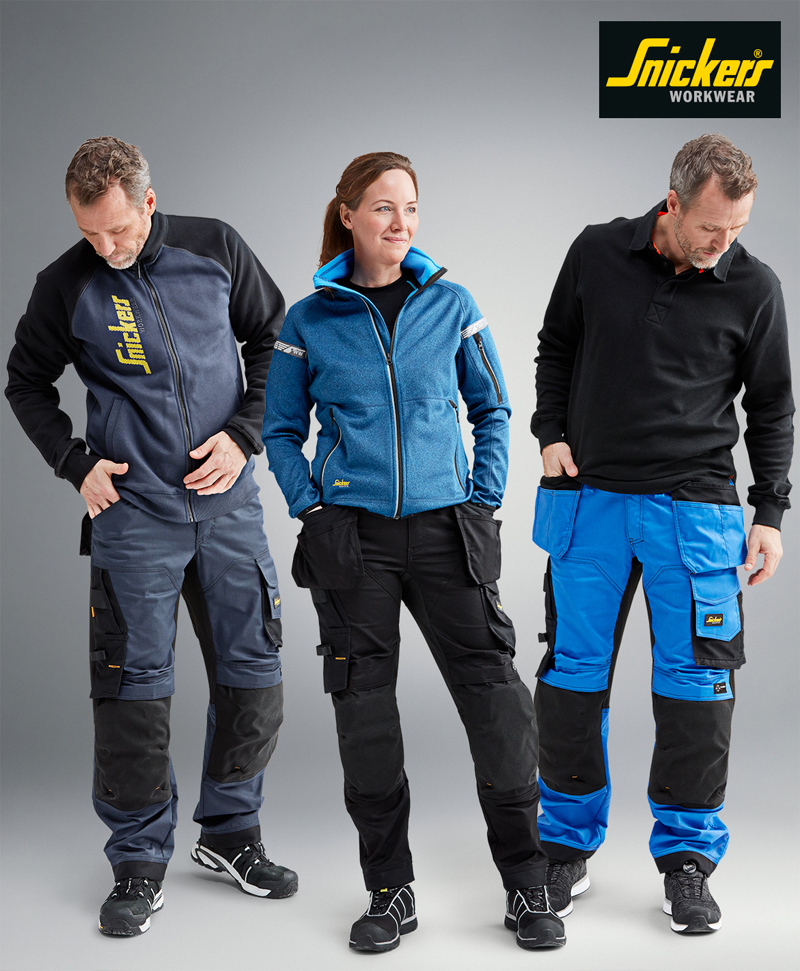 HiKOKI Power Tools
Compound Mitre Saws
HiKOKI Power Tools has introduced the cordless C3607DRA 36V slide compound mitre saw (185mm blade) and the C3610DRA 36V slide compound mitre saw (255mm blade) for improved precision on tough cutting jobs. Both models feature brushless motors, a laser guide system and LED worklights so users can be confident of making precise, safe cuts.
The C3607DRA 36V saw allows installers to make bevel cuts up to 45° left and right and mitre cuts up to 45° left and 57°. Meanwhile, the C3610DRA unit has a cutting speed with up to 374 cuts per charge. Bevel cuts can be made up to 55° left and 60° and mitre cuts up to 48° left and right.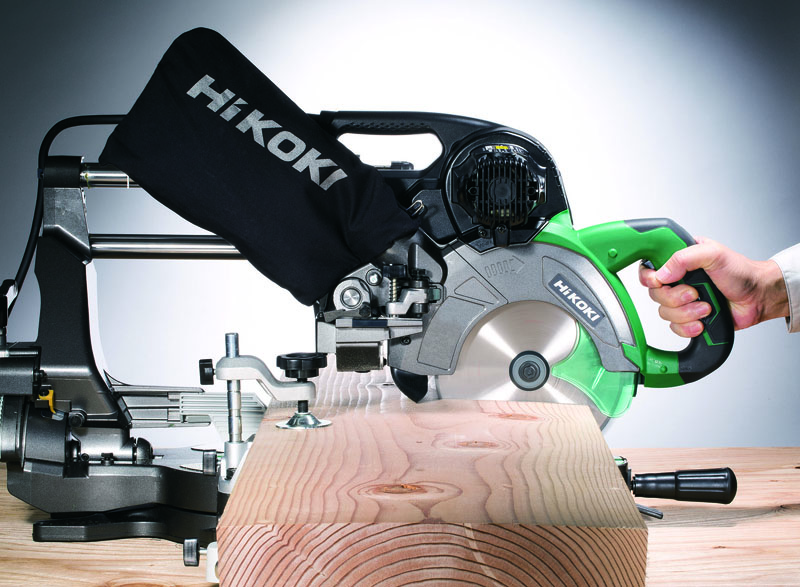 Grant
TechBox app
The TechBox app from Grant UK has been updated with an improved layout, new features and additionality functionality. With more imagery, improved pathways to find documents and more structured categorisation, the app is now much easier to navigate and use, assures the company.
The app now invites users to select the product categories relevant to them, for a more bespoke experience. In addition, Grant can now provide manual updates and a new document search facility and 'Favourites' option, enabling users easier access to PDFs they download regularly.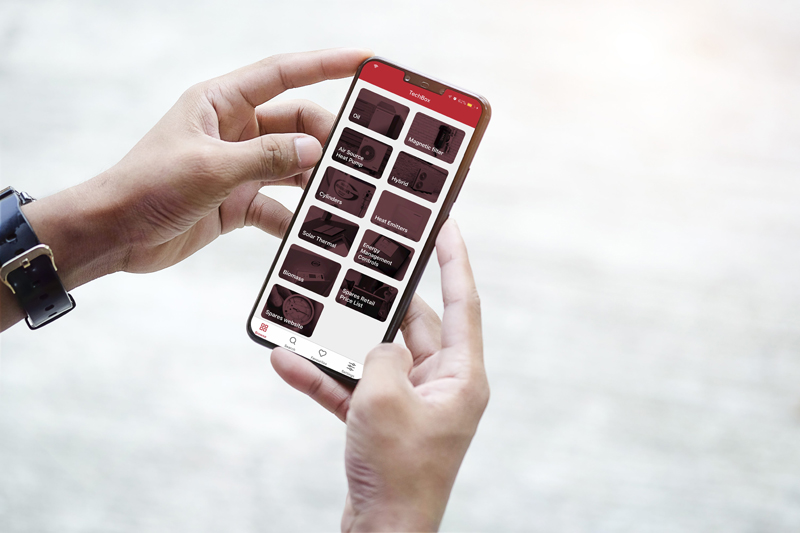 Airflow
iCONsmart
Airflow Developments has launched iCONsmart, the first app controlled range of modular fans. The fan features a smart integrated flow sensor that will automatically adjust to the specific installation situation, removing the need for manual alterations to be made during commissioning.
The unit is linked to the myAirflow app which guides the engineer through the installation process to configure elements such as the activation range, overrun duration and silent hours. NICEIC approved installers can also use the app for certification and notification of works. The range includes the iCONsmart 15, 30 and 60, and is said to offer excellent sound performance with figures as low as 23.5 dB(A) at three metres.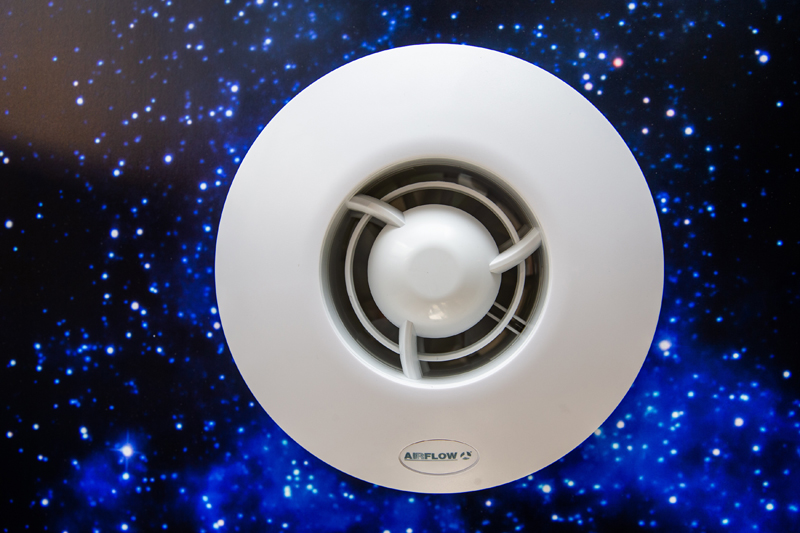 Knipex
Protective Jaw Covers
The covers are designed for the Knipex Pliers Wrench (2018 models onwards) in the 250mm length. Enabling users to replace a whole set of spanners, the wrench is lightweight and the zero backlash jaw pressure prevents damage to the edges of sensitive components. The Protective Jaw Covers offer additional damage-free gripping, holding and compressing.
Made from plastic and with a soft, smooth gripping surface, the covers can be used on any delicate surface, remaining firmly fixed to the jaws with an internal latching hook. The covers come in a pack of three sets.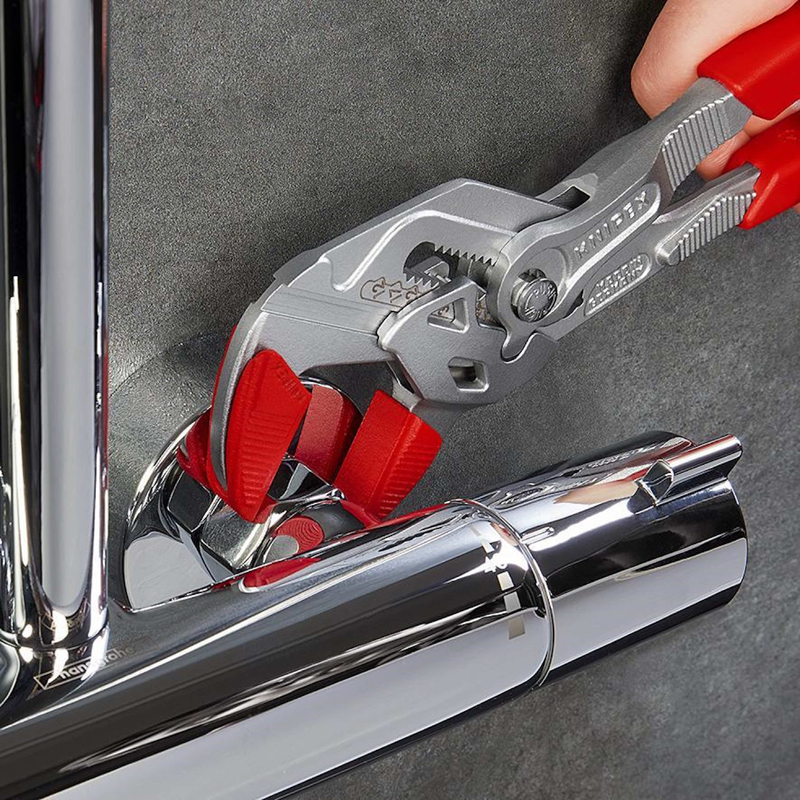 Solid Gear
Onyx 
Said to combine comfort and protection with a robust and durable design, Solid Gear's Onyx is available as a shoe or a boot and ideal for different types of on-site work.
This footwear has a modern-looking style that integrates a seamless upper and Cordura reinforcements with a poured polyeurethane midsole, a breathable footbed and strong rubber outsole. Metal-free protection comes from the fibreglass toecap and penetration board, while the BOA Closure System is designed to distribute the pressure of the shoe evenly across your feet.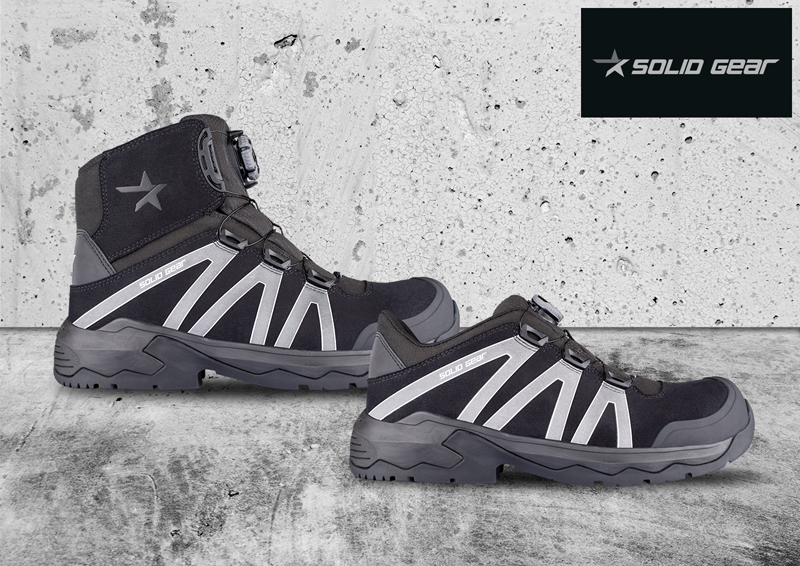 Conex Bänninger
>B< Sonic
To bring the Cuprofit range in line with the rest of its portfolio, Conex Bänninger has relaunched it as >B< Sonic. The flame-free copper push-fit plumbing system, first introduced in 1998, offers significant time savings, while providing a secure, leak-proof joint, assures the manufacturer. It is also demountable and re-usable.
Technical advances have enabled the fittings to be modified and simplified, while maintaining the quality of fit. WRAS approved, the fittings are suitable for use on drinking water and other hot/cold water systems, including central heating. Available in sizes 10 to 28mm, they are designed to connect with hard, half-hard and soft copper tubes.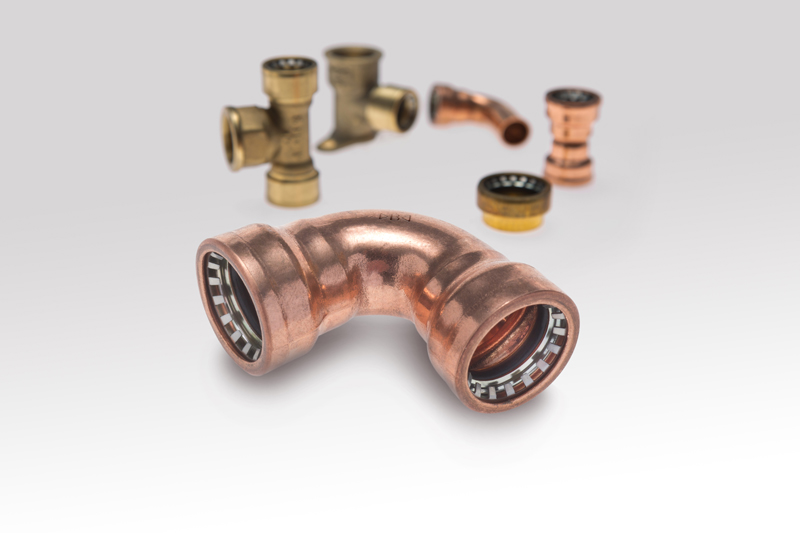 Makita
Impact driver
The DTD171 18V LXT Brushless Impact Driver is said to deliver high-end performance in a compact and lightweight package. Suitable for use across a number of high-intensity tasks, the new tool has a max tightening torque of 180Nm, an electronic four stage impact power selection, as well as four separate assist modes tailored for different tasks. A variable speed trigger allows tradespeople greater power selection, while twin LED job lights assist in poor visibility situations.
Makita has also added a number of Cordless Impact Wrenches to its product portfolio, including two new 12V Max CXT Brushless Impact Wrenches and an 18V LXT Brushless Impact Wrench.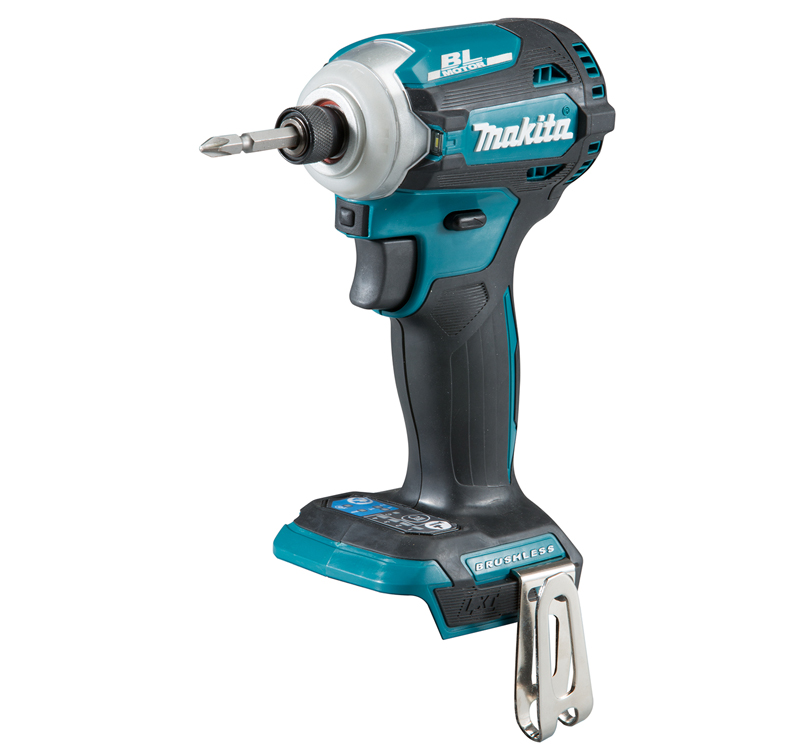 Bosch Professional
BITURBO
By launching 'BITURBO' models, Bosch has expanded its 18V cordless range into tool classes. Described as more powerful than all previous Bosch cordless products, the new saws, rotary hammers and angle grinders give equivalent performance to corded tools rated between 1,000 and 1,800W. Brushless motors, advanced electronics and Bosch ProCORE18V battery packs allow for more power-intensive applications, says the manufacturer. The majority of the tools also feature a Bosch connectivity module for remote adjustment and data transmission, while an on-board user interface keeps users informed of tool status, including battery charge levels and temperatures. The range includes three saws, three rotary hammers and four angle grinders.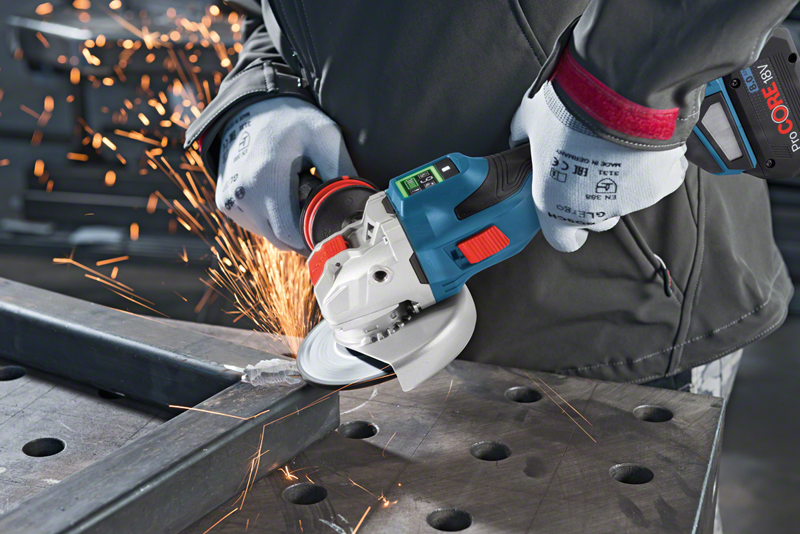 Rubi
TC-125 Kit
Rubi is launching the TC-125 Kit, designed for cutting porcelain slabs, natural stone and sintered stone. The Kit is said to ensure a high precision, smooth cut, due to the stability provided by the combination of the SLIM guides, clamps and suction caps that are included.
The dual dust reduction and control system allows it to be used for both dry and wet cutting, while the unit facilitates Depth adjustable cutting and mitre cutting between 0° and 45°, both with a quick adjustment system. The kit comes with a 125mm blade, a transport case for the cutter and a cloth bag for the guides.