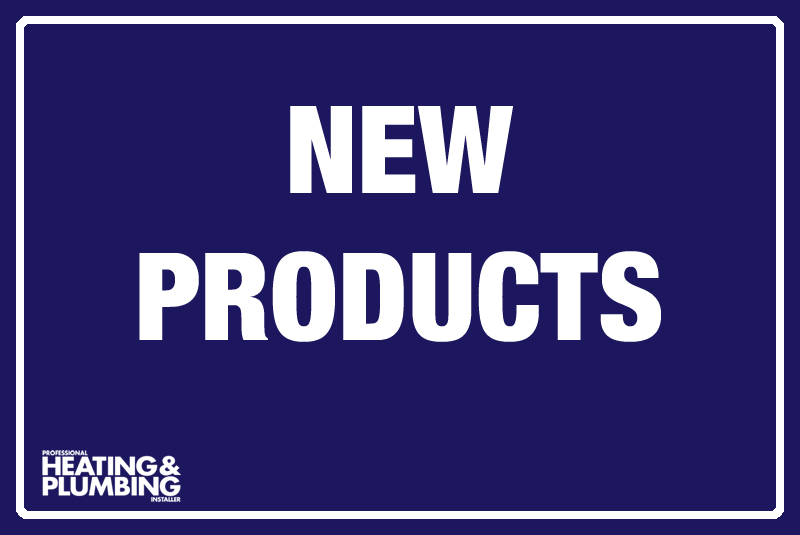 Hellberg Safety
Secure Active
Hellberg Safety specialist PPE products include hearing protection products, face protection and communication solutions for personal wellbeing on site. The Secure Active headsets enable workers to communicate safely with colleagues, hear signals and other important information while remaining protected from hazardous noise. The built-in, level-dependent microphones are said to provide perfect directional hearing with an electronic protection system that limits all sounds through the speakers to a safe sound level.
The replaceable headband and ear cushions allow for regular replacement for a long lasting and high performing product. For optimal safety, communication radios and other sound sources can be connected via the external audio input.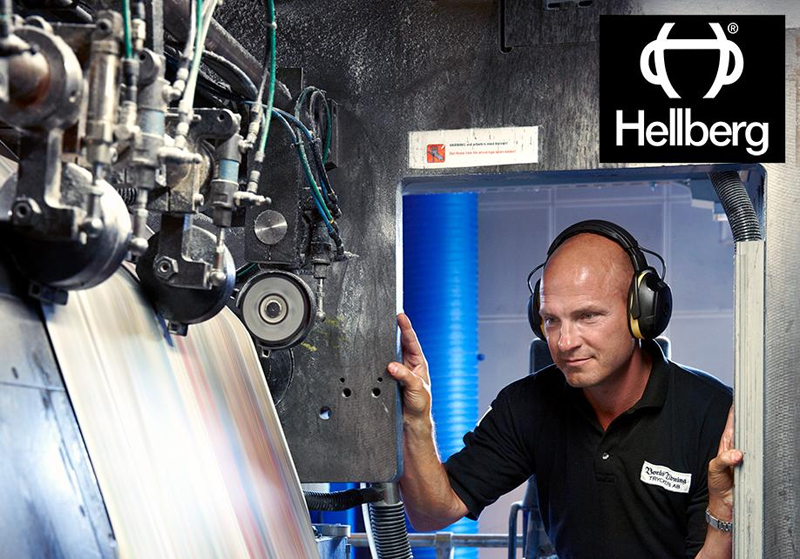 Snickers Workwear
Waterproof Workwear
To provide protection throughout the autumn and winter, Snickers Workwear has released new AllroundWork Jackets for professional tradespeople. Claiming to keep the wearer dry, warm and comfortable, the selection of water-repellent jackets are said to give you basic protection from the effects of light showers with great breathability to ventilate your body.
If 100% protection is needed, the Gore-Tex jackets and trousers are designed to be extremely durable with a membrane that has over 1.4 billion pores per square cm. They're 100% waterproof to keep you dry, windproof to keep you warm, and breathable to keep you comfortable.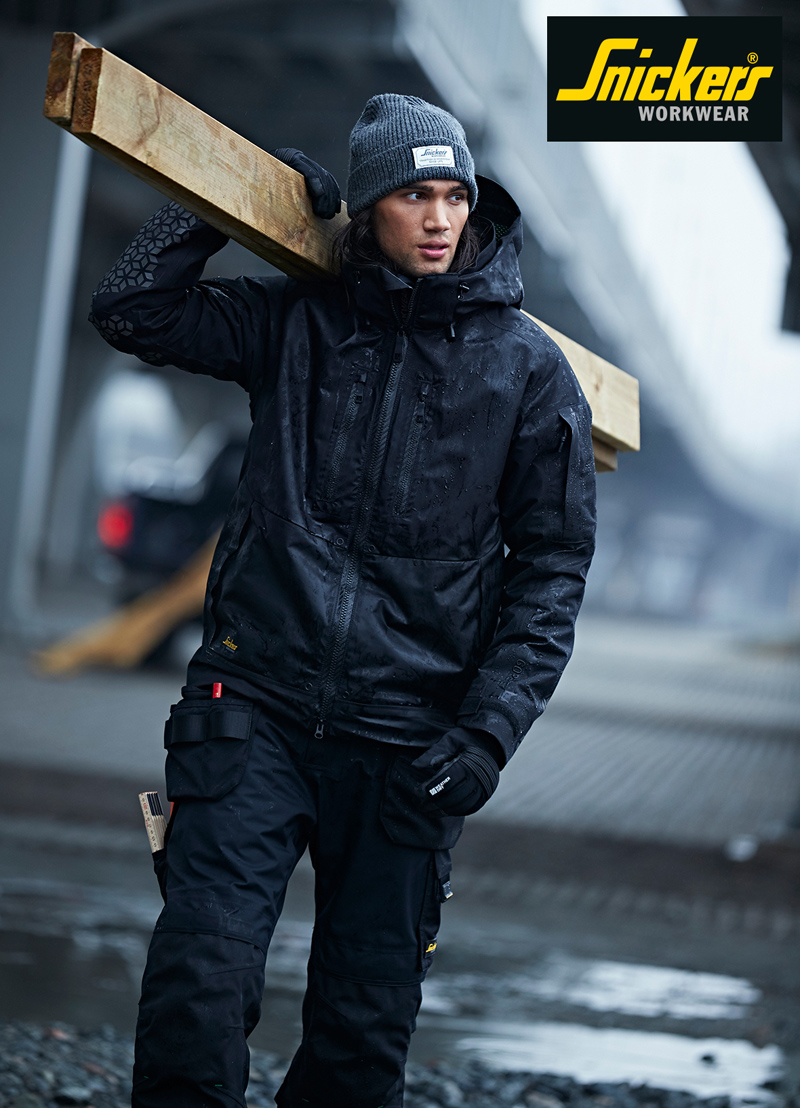 Bosch Professional
Bosch GSR Drill Driver
Bosch Professional has boosted the power of the FlexiClick 12V cordless drill driver system by adding a brushless motor. The resulting GSR 12V-35 FC Professional Drill Driver is said to be faster, stronger, more efficient and longer-lasting, as well as maintenance-free.
With its upgraded specification, short length, low weight and range of adapters, this tool promises even greater effectiveness in a diverse range of high-precision tasks. According to the company, top speed has been increased by 35% to 1,750rpm, while maximum torque has been raised to a powerful 35Nm for hard screwdriving applications and 20Nm for soft.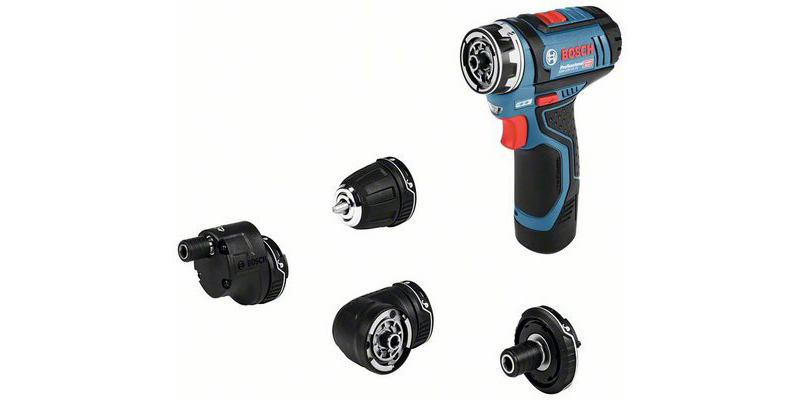 Flir
T860 thermal camera
The latest addition to the T-Series family is the Flir T860. The thermal camera features Inspection Route software and is ideal for streamlining inspections of components, distribution lines, manufacturing equipment, or electrical and mechanical systems.
The 640 by 480-resolution thermal camera claims to provide enhanced image clarity with half the image noise of previous models and advanced measurement tools, such as one-touch level/span and laser-assisted autofocus, which helps users quickly find problems and make critical decisions. It also features an onboard routing system that works with the company's Thermal Studio advanced reporting software to create numbered, labelled inspection routes that users can create from the camera.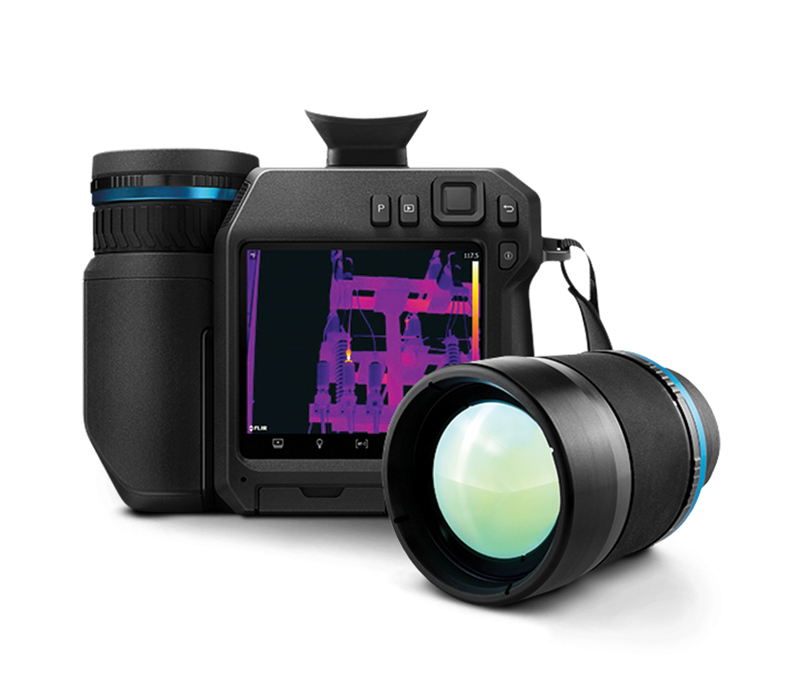 Scruffs
Work Trousers Range
Scruffs has launched what is said to be its most comprehensive and innovative range of trousers, which now offers a broader range of price points. The introduction of stretch fabric technology means the company can now offer slim and regular trouser fit options, combining to provide all day comfort. The abrasion resistant trousers are made from 2-way or 4-way high-quality stretch fabric, which reportedly allows for freedom of movement and flexibility.
The range also features Cordura reinforcement knee protection designed to provide durable, anti-abrasion protection in high wear areas such as the knees.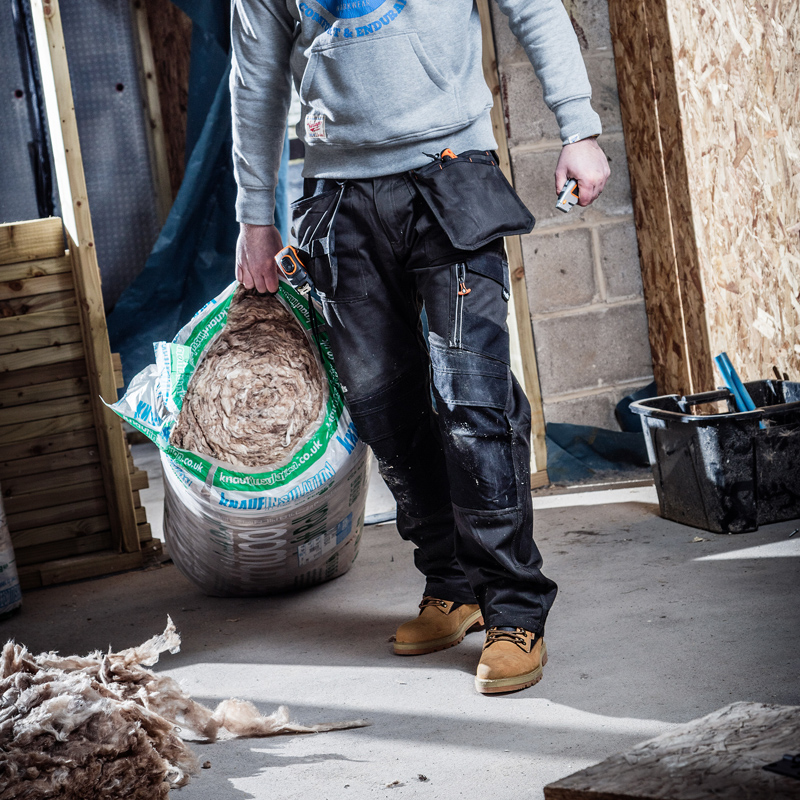 HiKOKI
Cordless Disc Grinder
HiKOKI Power Tools has launched the G3623DA Multi Volt 36V Cordless Disc Grinder with Brake System. Equipped with a Multi Volt battery and a brushless motor, the product can deliver the power of a corded tool and more, says the manufacturer. The disc grinder has a thrust of 29N, using a ø230mm depressed centre wheel and has the same mortar cutting speed, too.
The product also features a brake system that shortens the time between turning off the tool and the motor stopping and is dust and water-resistant, offers overload and anti-restart protection, a soft start function and Auto Mode.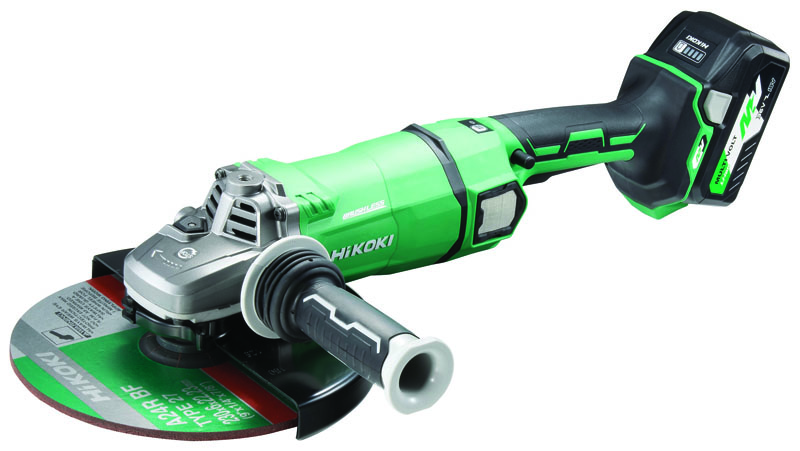 Dunlop
Shower Waterproofing Kit
Said to include everything required to allow a tradesperson to waterproof a shower area, wet room or walk in shower area, Dunlop has launched the Shower Waterproofing Kit. The kit is suitable for any internal intermittent area where continued exposure to water may cause damage, and waterproofs the background behind a tiled surface to prevent water penetration up to 1.5m high in a two-walled shower unit, or 1m high in a three-walled shower unit.
The kit prevents water saturating the whole area, reducing the risk of black mould forming, floor collapse and other surfaces vulnerable to corrosion.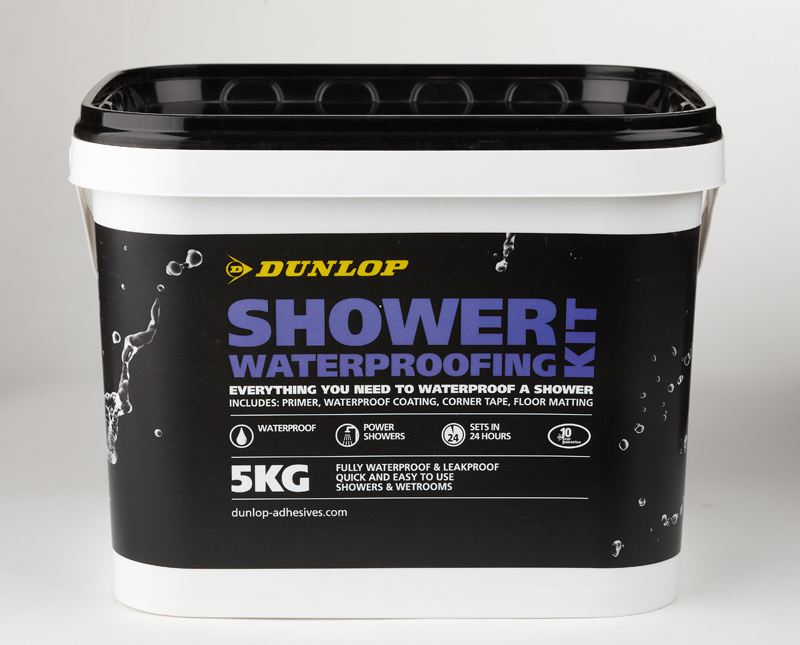 Werner
Work Platform
Werner has launched a new professional work platform, suitable for a variety of jobs around the worksite. The lightweight 79025 Aluminium Professional Work Platform features a load capacity of 150kg, as well as several new features designed for comfort and ease of use.
The easy-grab handle allows professionals to transport the 79025 in one, while another feature is the new slim fold dual locking legs, meaning the work platform closes to a compact depth of 8cm. This allows professionals to fold the work platform completely flat for easy transportation and storage, while the locking system ensures the legs are secured in place.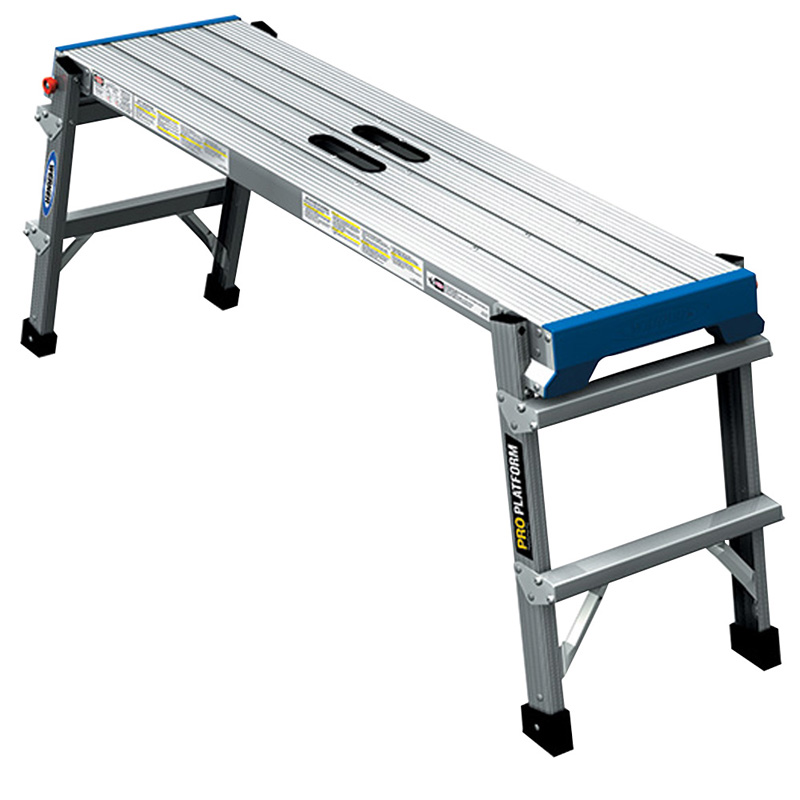 Raptor
Test Equipment
For professional plumbing, heating and air conditioning engineers, Raptor has launched its new range of test equipment, adding 14 testing products for installers looking to take highly precise measurements in heating, ventilation, cold storage and air conditioning applications.
The new range of products allows engineers to conduct a variety of tests, including temperature, voltage, pressure, combustible gas presence, current, polarity, microwaves and resistance. Similarly, the range allegedly uses robust materials and new technologies to provide engineers with reliable tools which offer highly accurate measurements.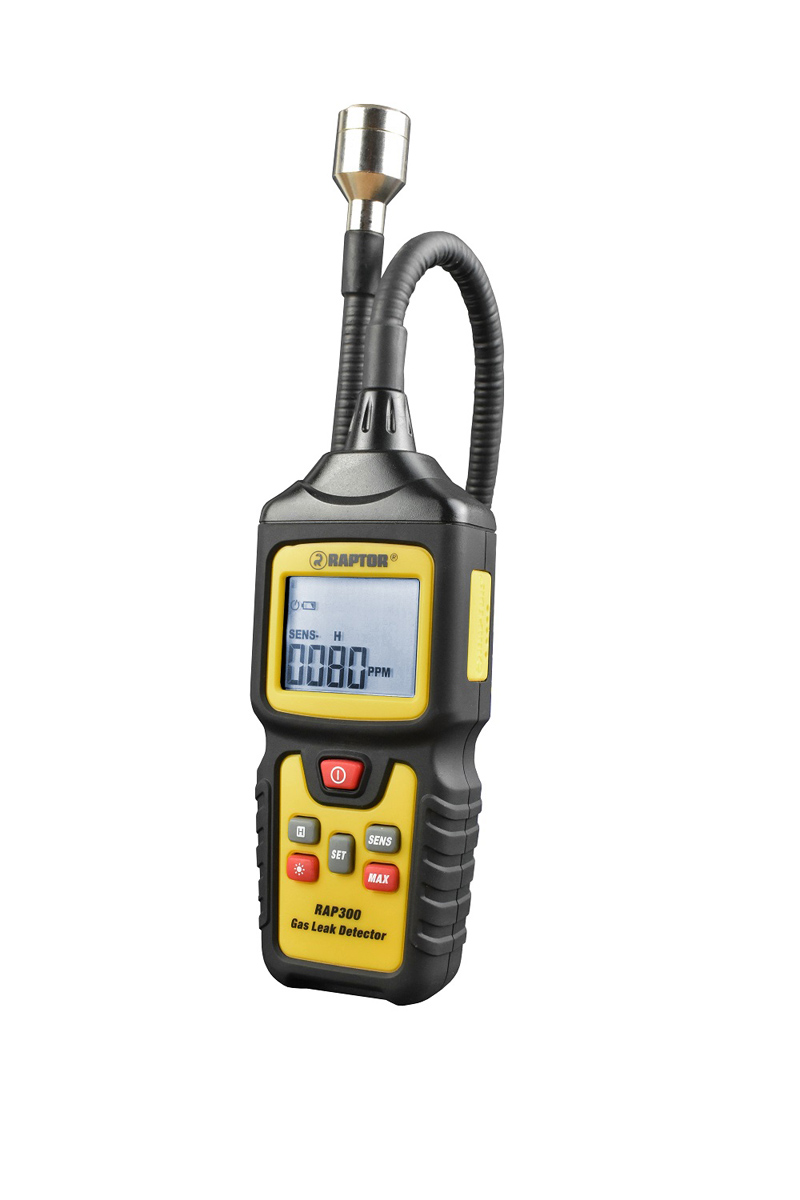 Square
Square Terminal
Aimed at all types of businesses that want to deliver a seamless payment experience for their customers and their employees, Square has launched Square Terminal, an all-in-one device designed to make credit and debit card processing fair and accessible to more businesses across the UK.
According to the company, with simple pricing, no hidden fees and 24/7 expert phone support, Square Terminal is for all types of sellers whether they are just getting started or expanding. And to help SMEs, like many plumbing and heating engineers, the company is offering zero-interest payment plans so businesses have the opportunity to pay for Square Terminal in monthly instalments.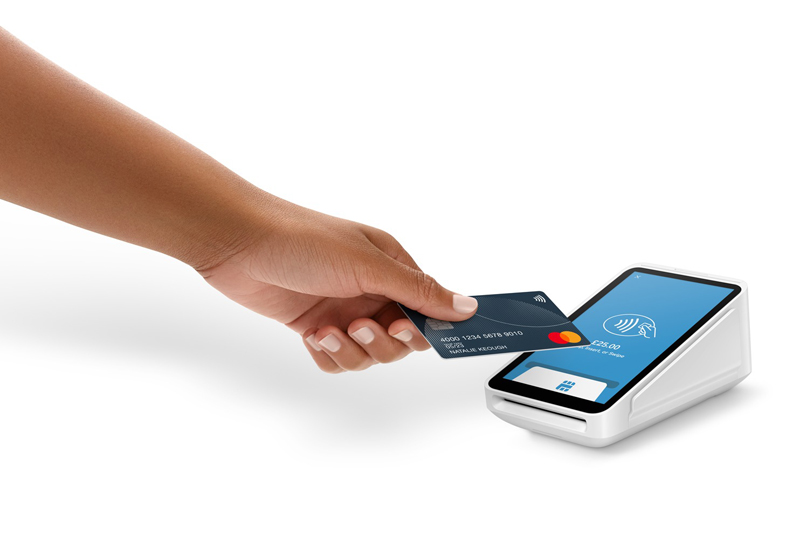 FireAngel
Specification range
FireAngel Safety Technology has launched its new Specification range. The system now features Smart RF technology, which can be adapted and upgraded at a later date by simply fitting a Smart RF radio module into a smoke, heat or carbon monoxide alarm.
The new mains powered range features a 10 year Panasonic lithium battery back-up and is the only alarm to have a proven carbon footprint measurement, according to the company. Consequently, the device is said to produce on average 95% less carbon dioxide than other mains powered alarms.