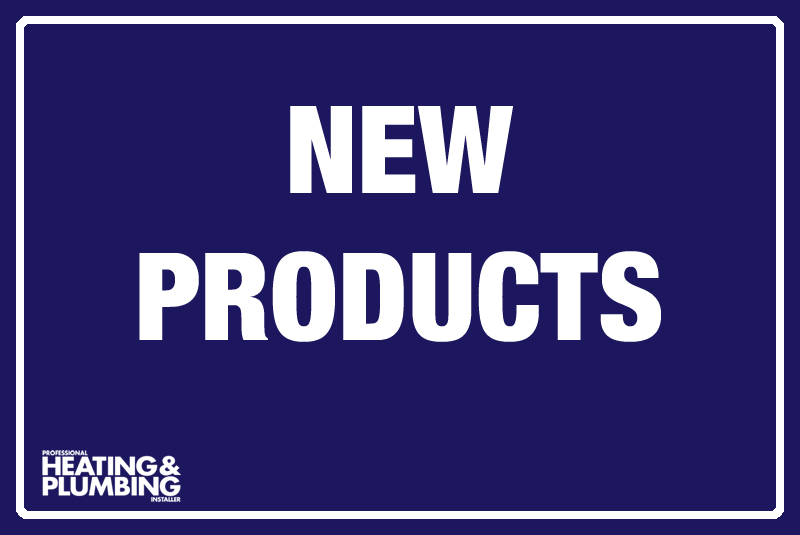 Bosch Professional
Cordless floodlights
The Bosch GLI 18V-1200 C Professional and Bosch GLI 18V-2200 C Professional offer two new cordless floodlights with 1,200 or 2,200 lumens. Both tools can easily be controlled via the Bosch Toolbox app meaning you can switch off and on, dim the lights, couple multiple floodlights and activate the timer from your phone. Tradespeople can also check the battery's charging status or PIN the floodlights to control access. Further advantages are a longer runtime and their high IP64 certification for dust and splash protection, meaning they can be operated both indoors and outdoors.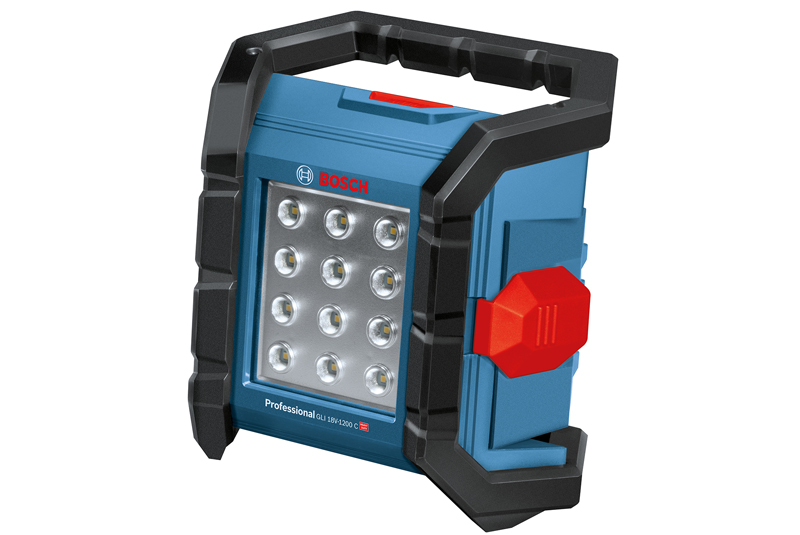 Alpha Chem
Grafters All Trades Wipes
Suitable for removing numerous substances from hands, tools and surfaces, Alpha Chem has launched the Grafters All Trades Wipes. A multi-purpose trade wipe, it can remove substances from silicone, expanding foam, oil, semi-cured paints, adhesives, grease and more.
Containing Lanolin, an effective moisturiser to help keep hands in top condition and an anti-bacterial additive to give an extra level of protection, the wipes are described as perfect for a true Grafter. Packed in a 100 wipe, slimline tub they are ideal to keep in vans, on site and around the home.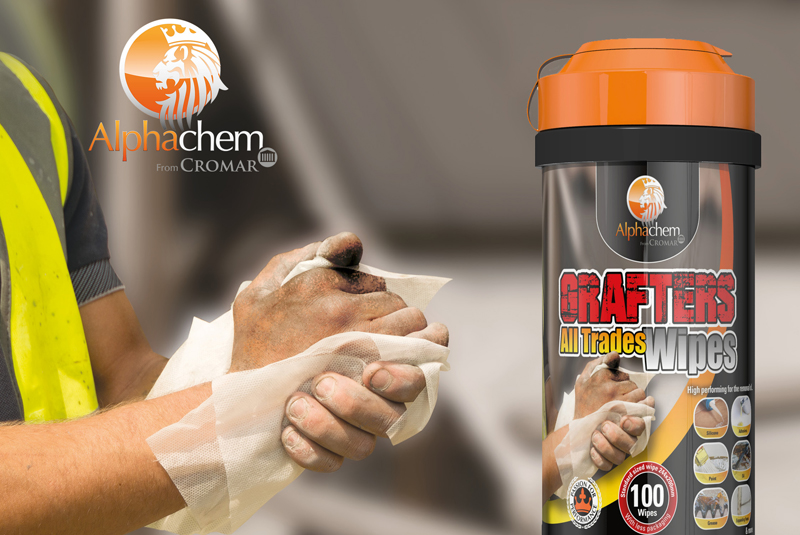 Sensio
HALO
Expanding its line of plinth lights, Sensio has integrated its Triotone LED technology into the new HALO plinth light. Triotone allows the choice of three LED colours; warm white 3,000K, natural white 4,000K, and cool white 5,000k, from one light fitting.
The lights are said to be ideal for use in the kitchen or, due to its IP67 water ingress rating, for use in bathrooms too. Each fitting, measuring 30mm in diameter, offers a diffused LED light at 28 lumens and is framed with a stainless steel trim that has been designed to create a halo effect. Each pack comes with one, four or eight fittings and 750mm length of cable.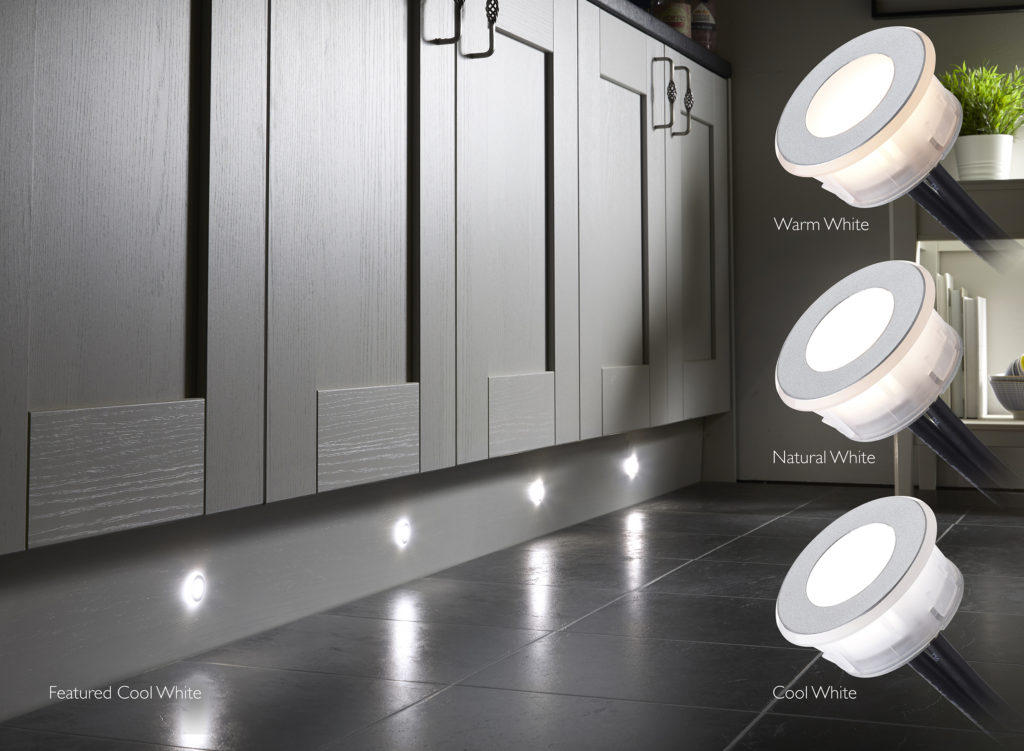 Scruffs
Rapid Safety Boot
The latest addition to the Scruffs collection is the Rapid Safety Boot. The mid-ankle safety boots come equipped with composite toe and midplate for lightweight flexibility and protection from sole penetration. The boots also incorporate Scruffs Dri4Work technology to ensure they are fully waterproof.
The Rapid Safety Boots feature Poron socks, plus a padded tongue and collar providing extra underfoot cushioning for comfort. The boots have a high spec safety rating, providing protection against heat, slips and fuel, as well as Micro-Fresh technology to prevent the build-up of bacteria to reduce unwanted odours.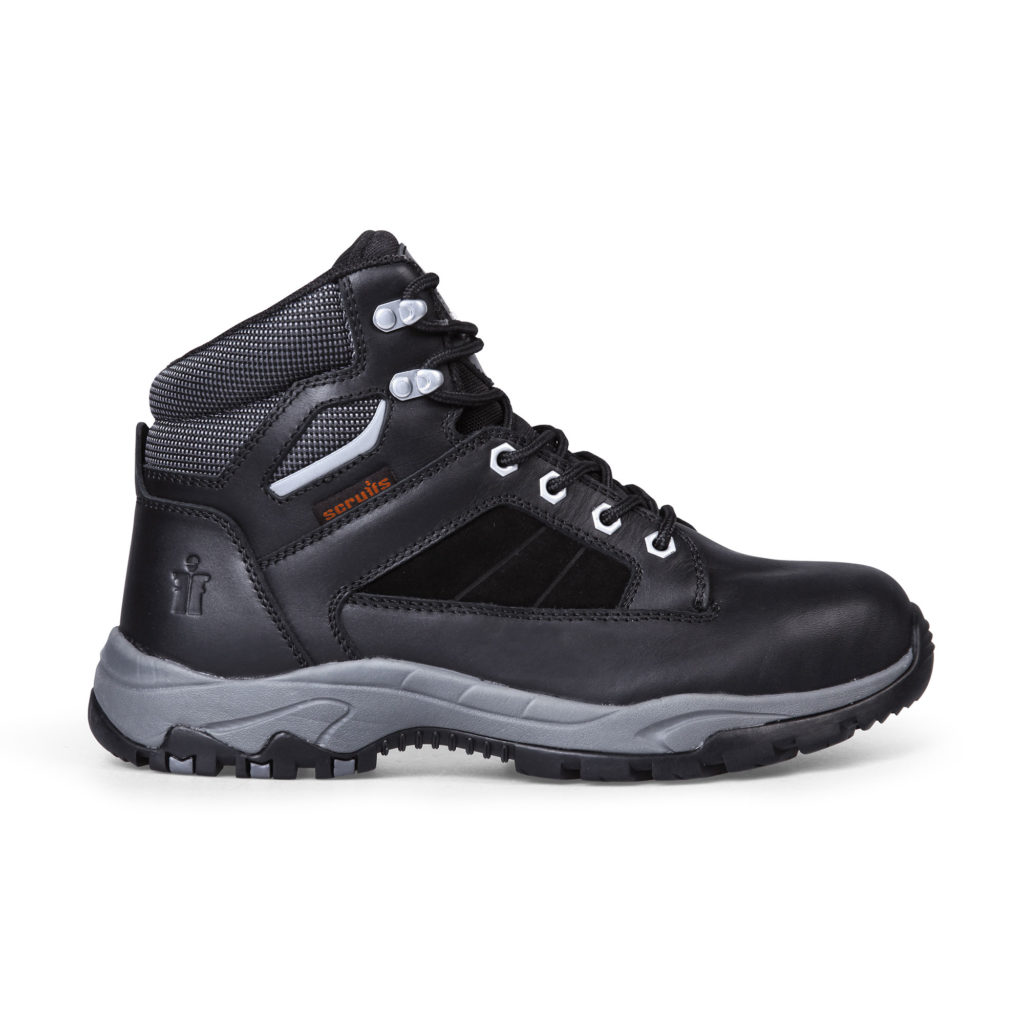 RST Tools
RSF51601 Multifunction Scanner
Serving tradesmen and women in the UK for over 50 years, RST Tools has launched the RST RSF51601 Multifunction Scanner. It features three scan modes which allows users to determine accurate stud depth.
The tool can also locate stud centres and edges, finding wooden studs up to 18mm deep, metal (stud, pipe and rebar) up to 60mm and AC live wire up to 50mm deep. Equipped with a clear backlit LCD display, the tool is aimed at all building professionals.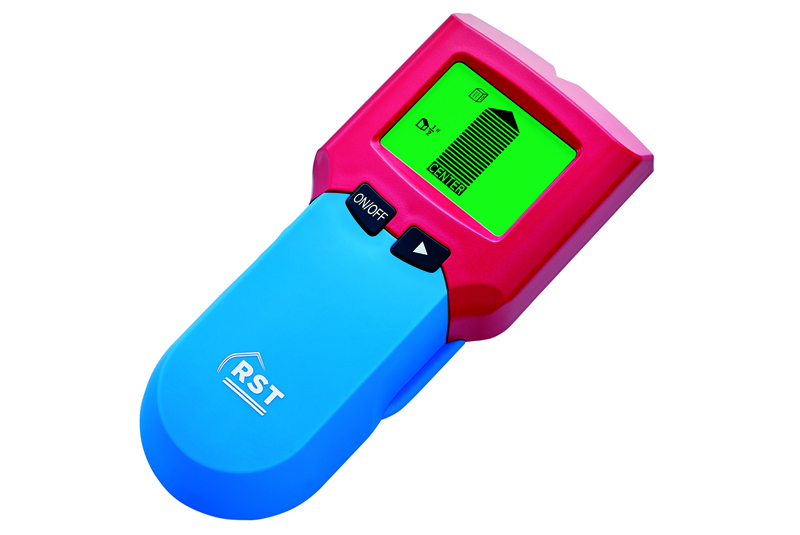 Pegler Yorkshire
VSH PowerPress
As the momentum for using an integrated piping system for HVAC applications gathers pace, Pegler has launched a press thick wall solution to its portfolio. VSH PowerPress is a range of fittings and valves for use on thick wall steel pipes, particularly in the HVAC market.
Suitable for a range of applications including heating, cooling, sprinkler, air and oil, the range will connect steel systems including black steel, epoxy coated and galvanized. The entire VSH PowerPress range has a working pressure of 16 bar, a temperature range EPDM of -40 to 135°C and is Zinc-nickel plating surface protected, which is suitable for outdoor usage.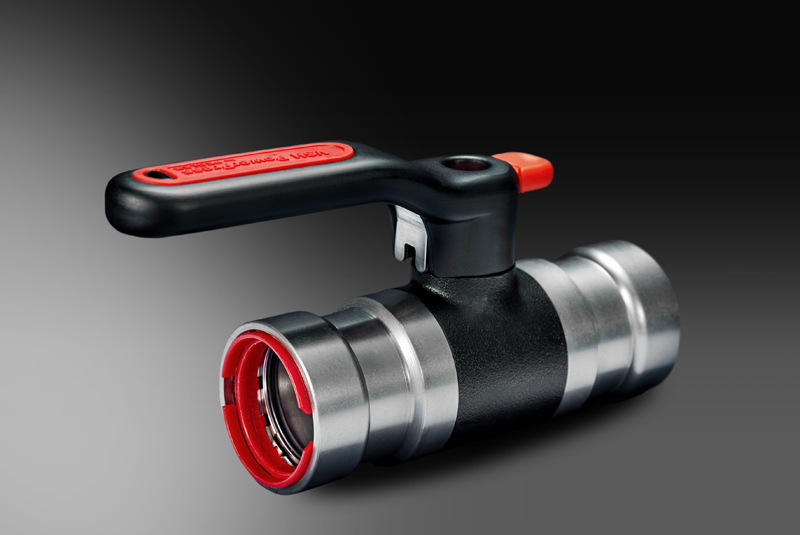 Hyde
BASE Prado
Ensuring trade professionals feel active and comfortable when on their feet all day, Hyde has introduced the BASE Prado S3 boot. It features the latest footwear technology, including all-important toe protection, anti-fatigue sole, cleats and SRC slip resistance.
Together with padded ankle support for the Achilles, the water-resistant upper means feet won't get wet in the rain, while removing the footwear to enter customers' premises is made easier with a small, quick release tab at the top of the laces. The Prado also includes SmellStop technology, an anti-bacterial treatment in the lining that helps prevent odours.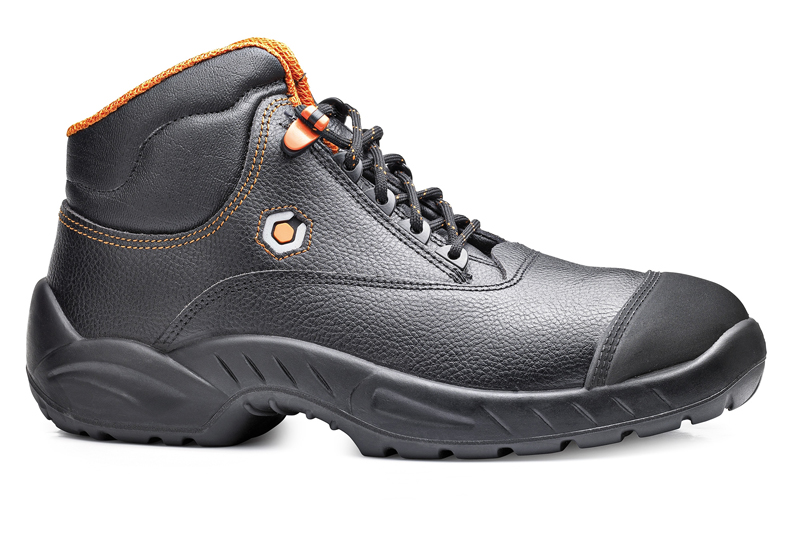 Makita
Cross Line lasers
Adding to its range of power tools, Makita has introduced four Cross Line lasers. Both of the self-levelling Makita 12vMax Cross Line CXT models which have been introduced, the SK105DZ with red laser, and the SK105GDZ with green laser, offer visibility of up to 25 and 35m respectively. They also offer 80m with the detector laser in pulse mode. These body only lasers have a pendulum lock for safe transport, while lines can be fixed at preferred angles if required.
Two further Class 2 self-levelling 4 Point Cross Line Laser CXT models, the SK106DZ red laser and the SK106GDZ green laser, have also been introduced and offer all the same functions, but are dot lasers. They project plum dots as well as a full line, giving exact measuring references between different points with a point accuracy of +/-2mm/m.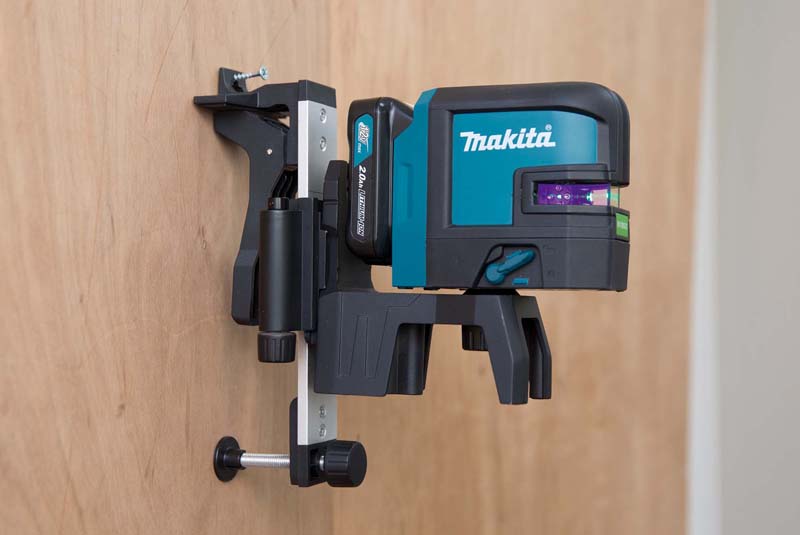 Bristan
Boiling water tap
The Rapid 3-in-1 Boiling Water Tap from Bristan is said to support installers in meeting the rising demand for convenient and instantaneous hot water. The product is packaged with everything required for installation, such as the tap and tails, pressure reducing valve, a filter and a 2.4L capacity tank featuring touch sensitive controls for easy set-up.
The product can produce hot, cold and boiling water and it can be installed with minimal fuss, according to the manufacturer. The tap will replace any existing tap hole and the accompanying tank is compact enough to fit underneath most kitchen worktops. To secure repeat business, installers can offer to provide ongoing maintenance to their customers by replacing the Rapid 3-in-1 filter every six months.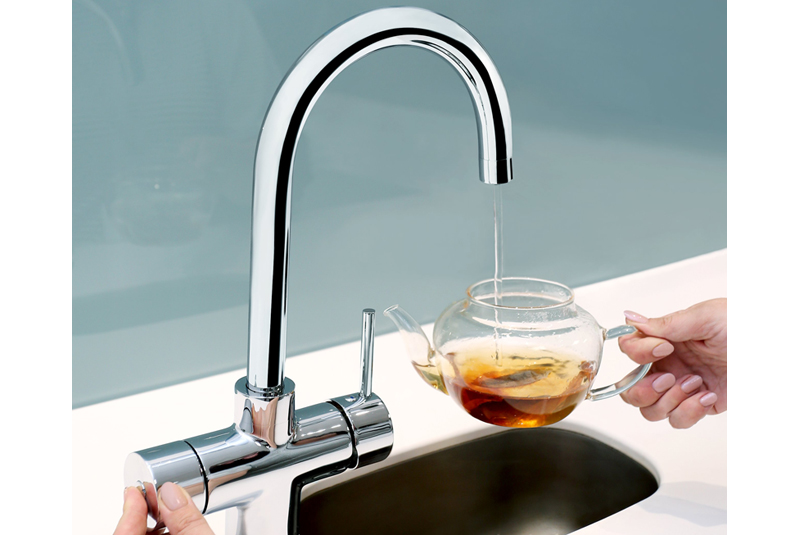 Werner
Mobile Access Tower
Providing professionals with a safe and more flexible way to work, the Werner 303 Mobile Access Tower solution allows users to build up to various working heights. Consisting of a base pack and two further extensions packs that can be purchased separately, the 303 series Access Tower is said to be ideal for light trade work.
The Mobile Access Tower Base Pack 1 has a platform height of 0.7m and is perfect for lower level access work. The compact single width frame, complete with a sturdy platform, comes with double braked wheels for easy manoeuvrability and additional safety. For those working at higher levels, the two extension packs offer professionals the option to extend the tower height. In addition, the Tower Extension Pack 2 can be used to easily extend the working height of the base pack from 0.7m to 1.8m.