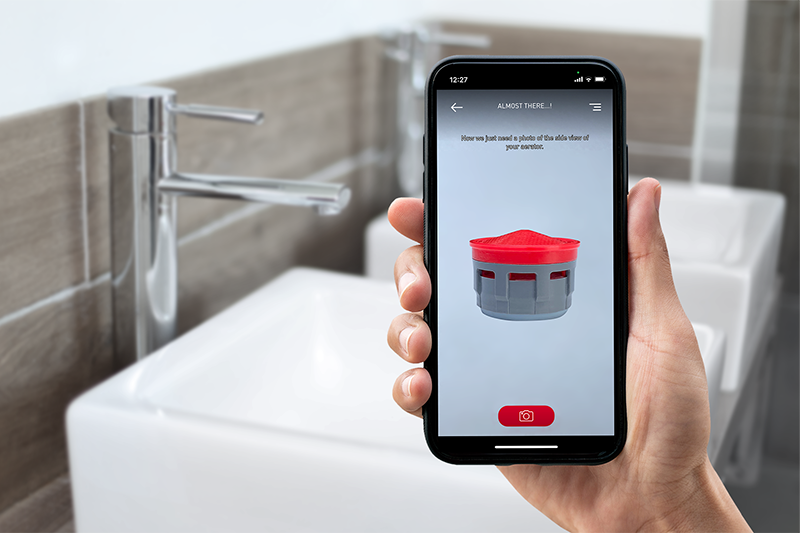 Retrofitting the right aerator to taps can save huge amounts of water and energy but identifying the right aerator for the job needs technical support. Neoperl has launched a new app called EasyMatch that quickly identifies the right aerator for the job.
The app supports plumbers in finding a suitable replacement part free of charge and without registration. All that is required is to open the app, remove the incumbent aerator and housing and answer a few questions about the removed aerator (like its diameter and patterning and air slots) and the app will automatically determine a suitable range of models as a replacement. In special cases, the query may be forwarded to Neoperl experts to provide speedy feedback via text message.
As water pressure fluctuates across the country, it's impossible to produce a tap that will work the same in every situation. Tap manufacturers therefore produce taps with an optimal performance to work across all pressure situations. It's only when in situ that you can identify whether the flow from the tap is too fast, resulting in splashed clothes and water wastage. Changing the incumbent stream device or aerator is simple and takes just a few minutes. The new EasyMatch app is available for iOS and Android free of charge.
The app is being constantly developed and feedback can be sent to [email protected]