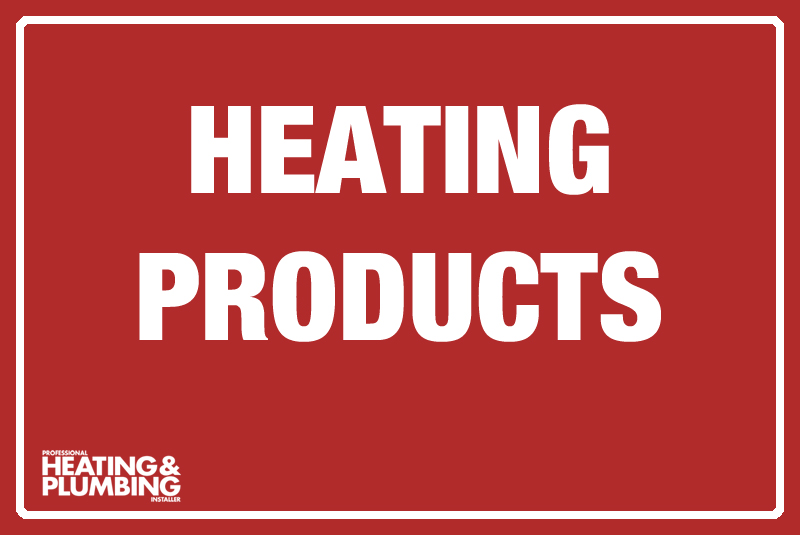 Ferroli
Bluehelix Tech RRT
From the family of Bluehelix domestic boilers, the Bluehelix Tech RRT is now available from Ferroli. The combi and system boilers offer a range of new technical features including a patented stainless steel Thermobalance heat exchanger, which is shaped to ensure increased water flow and improve efficiency. This feature is said to make the boiler ideal for replacement installations that are more prone to producing sediment in the exchanger.
It is available in 24, 28 and 34kW outputs and the system model in 18, 24 and 34kW. The boiler is also said to be easy to install thanks to its three piece casing with removable side panels and if the boiler is required to run on LPG, no conversion kit is needed.
www.ferroli.co.uk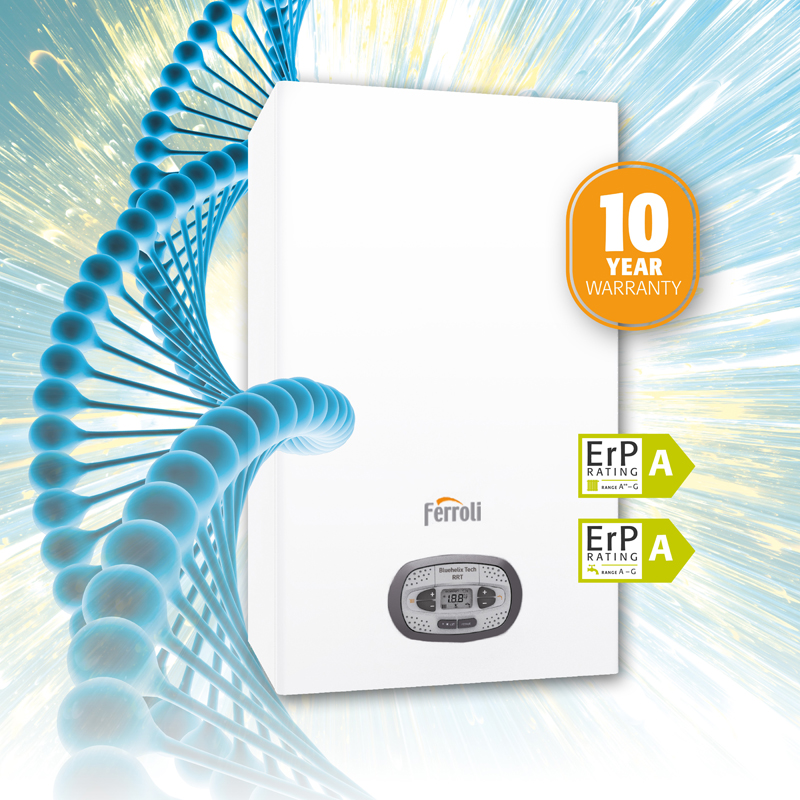 Altecnic
Dirtmag Mini
Expanding its dirt and air separation range, Altecnic has launched the Dirtmag Mini filter. The filter allows for flexible installation thanks to features such as the quick-fit system and interchangeable compression connections for horizontal, vertical or angled installation.
A self-cleaning function also allows installers to drain debris from the system without opening the filter body and the full-bore isolation valves aim to deliver ease of servicing. The Dirtmag Mini is compact in size, so is said to be ideal for under boiler installation. The product comes packaged as a single unit or as part of a compliance pack, which includes the FAST cleaner and maximum protection inhibitor aerosol canisters.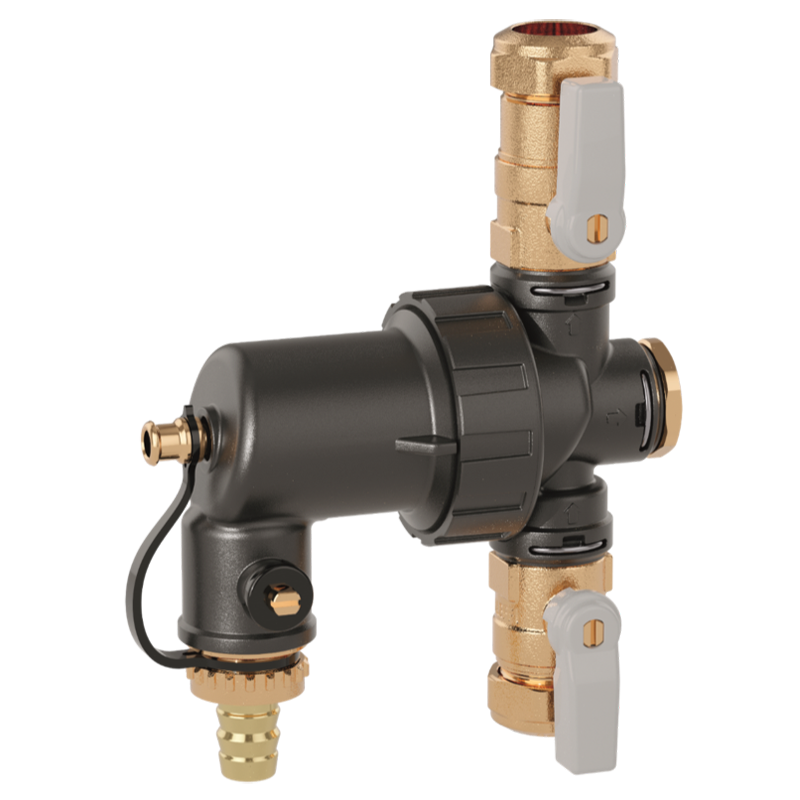 Firebird
Envirofloor
To coincide with the launch of its Envirofloor underfloor heating range, Firebird has produced a brochure which provides detailed product information and covers the basics of system design. Ideal for new build and refurbishment projects, a wet system is said to be the most efficient way to provide space heating.
Suitable for use with a wide range of hot water sources, an Envirofloor underfloor heating system can be installed in conjunction with an Enviroair air source heat pump. As air source heat pumps produce water at a lower temperature than a traditional boiler, the savings on energy and running costs are said to be considerable.
www.firebird.uk.com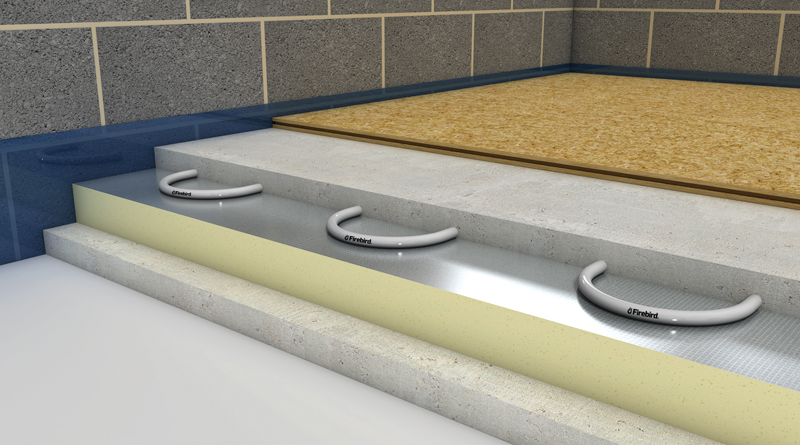 Panasonic
Aquarea Cascade Controller
To deliver increased energy-efficiency for large applications, Panasonic has introduced an Aquarea Cascade Controller. The controller can operate up to 10 Aquarea air-to-water heat pumps (160kW) simultaneously or in cascade mode, helping to meet the heating or cooling demand of commercial buildings more efficiently.
Each heat pump within the cascade requires its own Modbus Interface (PAW-AW-MBS-H) to allow it to communicate with the Aquarea Cascade Controller. The Controller directly integrates with the building's BEMS by a built-in modbus for a smart way to manage heating, cooling, domestic hot water (DHW) and monitor energy-usage.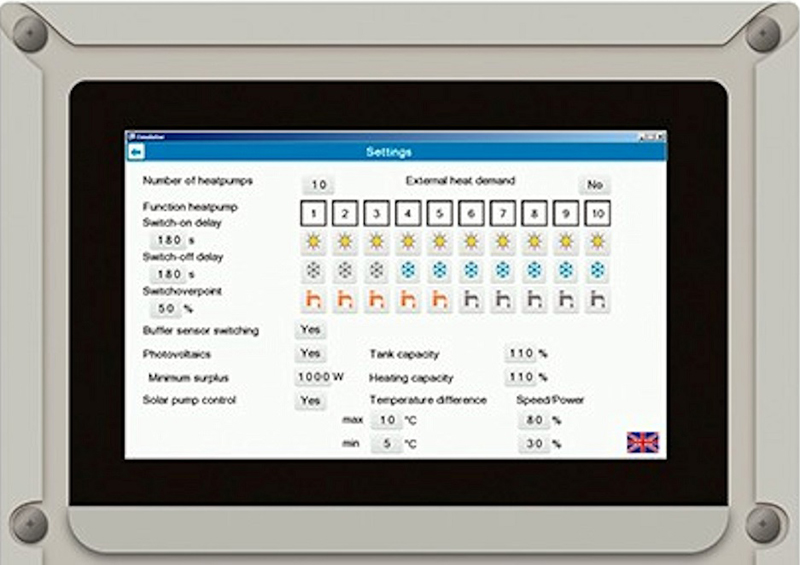 Viessmann
Vitovalor PT2
Due to the stricter EU energy labelling scale coming into force in October 2019, Viessmann will be launching the Vitovalor PT2 fuel cell micro combined heat and power boiler. Under the new stricter scale, Vitovalor PT2 will have the highest possible ErP rating of A+++.
It will also reportedly be easier to add to an existing heating system than a heat pump and will boast a 40,000kWh heat load demand, double that of an air source heat pump, according to the manufacturer. It will be able to generate heat and enough electricity to cover the basic demands of an average household.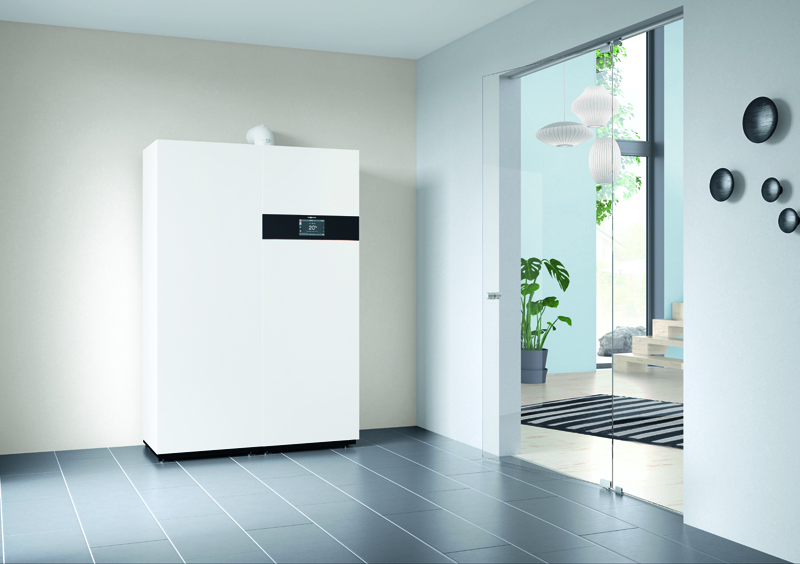 Fernox
F range
To reduce time spent on site and minimise call backs, Fernox has reformulated its Cleaner F3, Protector F1 and Protector+ Filter Fluid products. The new formulations are said to have a much higher concentration of the main active ingredients, so a new 500ml bottle or 400ml Express canister within the 'F' range can now treat a 130-litre system – up from a 100-litre system previously – 16 radiators, and 250m2 of underfloor systems.
The Protector F1 products and Protector+ Filter Fluid feature improved pH buffering, meaning the occurrence of corrosion formation is significantly reduced in the system. The re-launched 'F' range of 500ml liquid and 400ml Express products have also undergone rigorous testing and the inhibitors have been certified by the NSF (BuildCert).
www.fernox.com