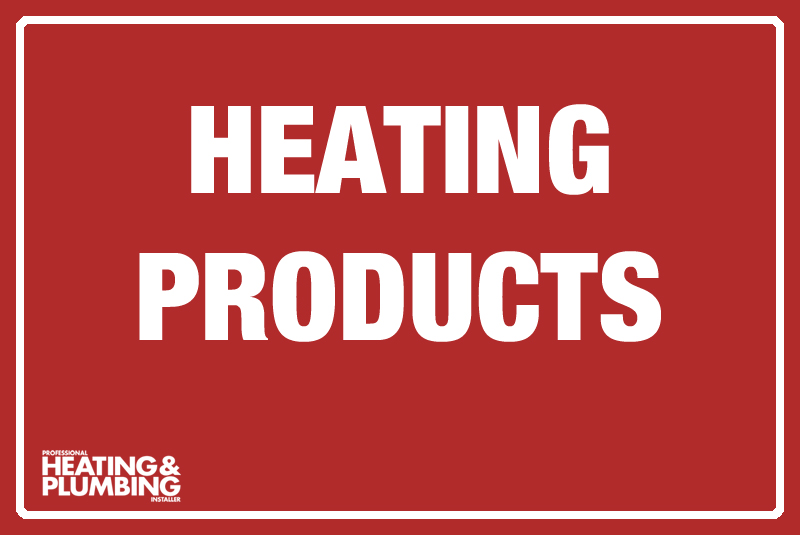 WARMFLOW
Agentis combi oil boiler
The team at Warmflow has launched its new oil boiler range – which sees its combi boiler moving from AA rated to AAA rated status. The new Agentis combi boiler is also now one of the slimmest on the market at only 515mm wide, to ensure it fits into kitchen and utility room spaces. To make servicing easier there is a 24ltr hinged expansion vessel and other installer friendly features include a reduced component count, O ring push fit connections, and a domestic hot water mini expansion vessel. Warmflow predicts that the additional components added will save an installation engineer around £150 and two hours labour in time saved fitting the components.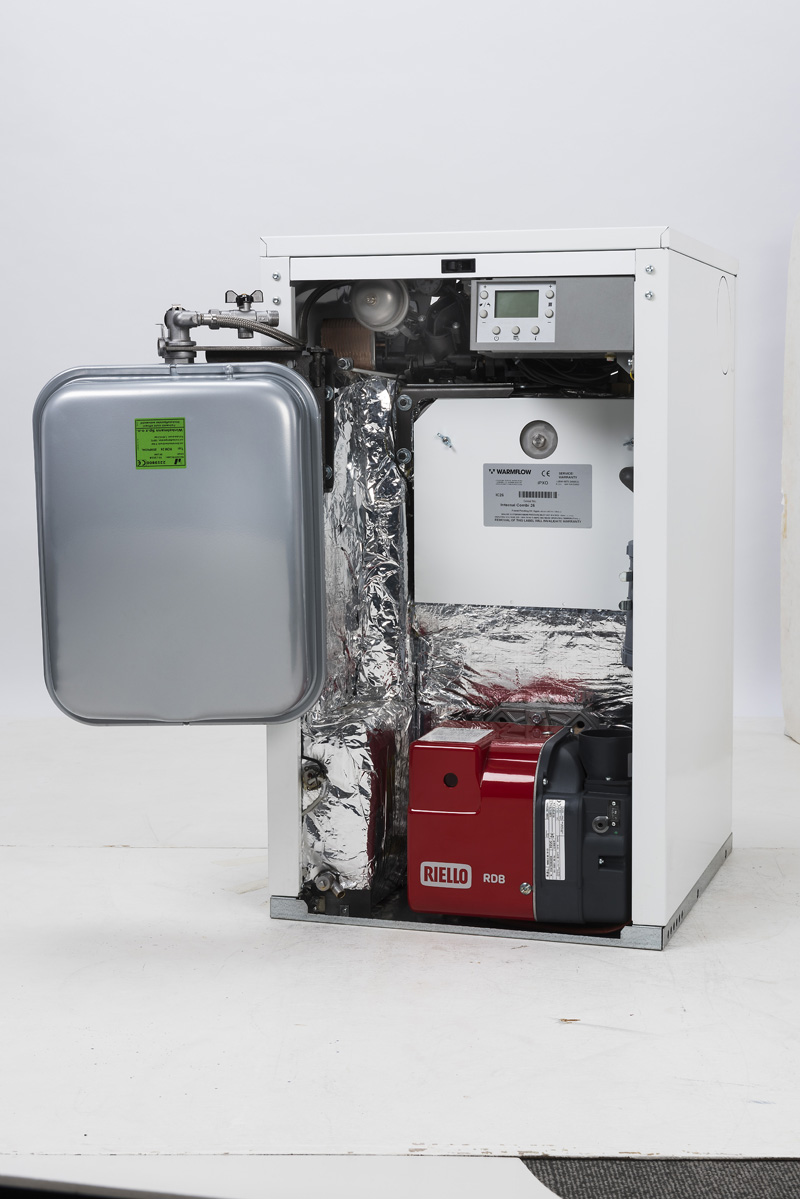 GRANT UK
Renewable Technologies Brochure
Grant UK has recently published a new brochure which combines the company's Renewable Technologies all in one place. From air source heat pumps through to cylinders and heat emitters, the new 64-page brochure provides details about Grant's package heating solutions. The largest brochure that Grant has ever published, it features the company's Aerona³ R32 air source heat pumps, hybrids, cylinders, solar thermal systems as well as all of Grant's fan convectors, underfloor heating and aluminum radiators. Information about its G-CERT Scheme and ServicePlan offering for renewables is also included, making the brochure is a comprehensive reference for Grant's renewable product package support.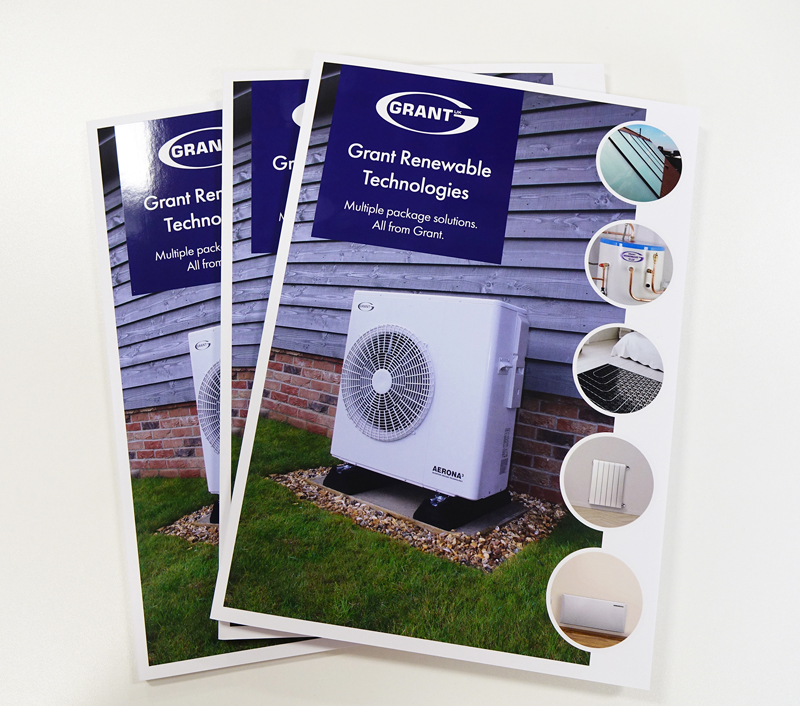 ARISTON
Velis Evo & Velis Evo Wi-Fi
Ariston has added the new Velis Evo and Velis Evo Wi-Fi to its growing range of electric storage water heaters. Boasting an ultra slim twin tank design for up to 16% more hot water availability, the units are available in capacities of 45 and 80 litres. The range features Ariston's 'ECO EVO' function – an electronic control with automatic learning software, which the company believes will enable users to achieve energy savings of up to 14%. The new products also achieve an ErP 'B' rating across the range as well as benefitting from the company's ABS Safety System which includes 'Anti-Overheating', 'Anti-Freezing' and 'Dry Heating Self-Diagnosis' functions.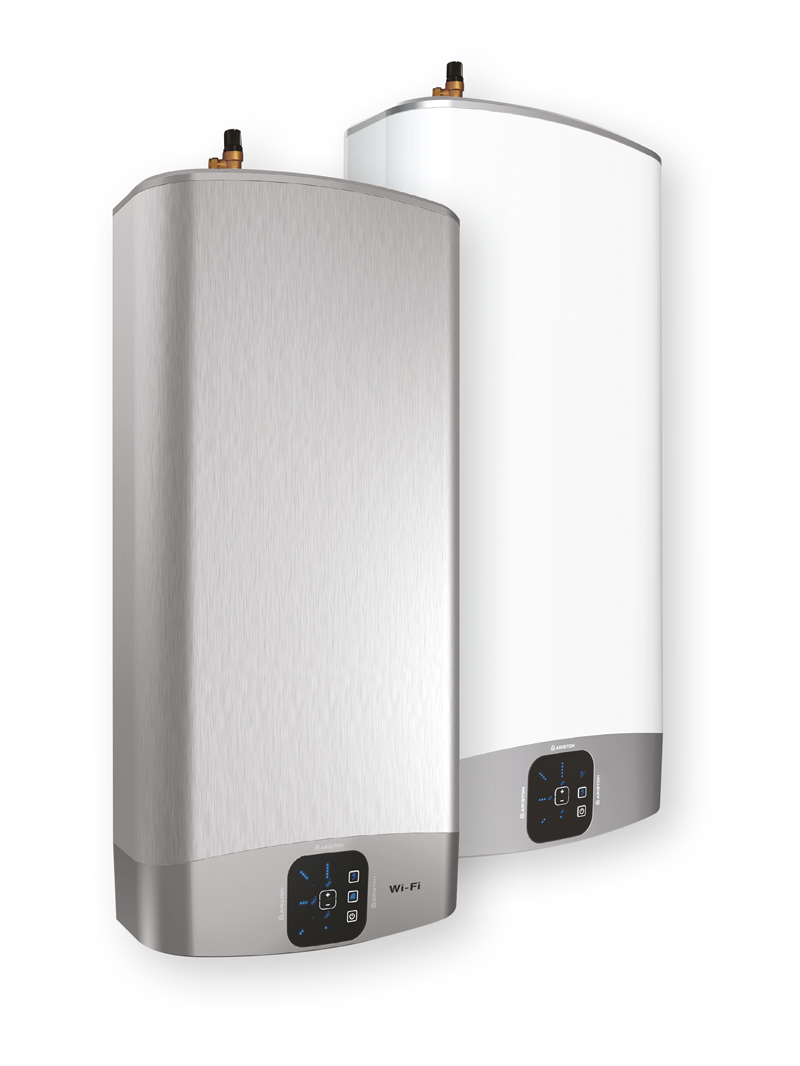 VERICON
BCM:Connect boiler control
Vericon Systems, a provider of building management systems and technologies, has launched BCM:Connect, an intelligent universal device that monitors a boiler's health and status in real time and predicts when it might fail to allow preventative maintenance to ensure it is working when needed most. Especially targeted at Housing Associations the device records and sends intelligent performance data to the cloud or management system where it can be analysed to predict and identify common failures such as low pressure, loss of gas and even a frozen condensate pipe. According to the company, the device can be fitted in under 10 minutes and is mounted adjacent to the boiler, thus not affecting any boiler warranties or safety qualifications. It connects in the same way as a traditional smart thermostat without any dependence on an occupants Wi-Fi network.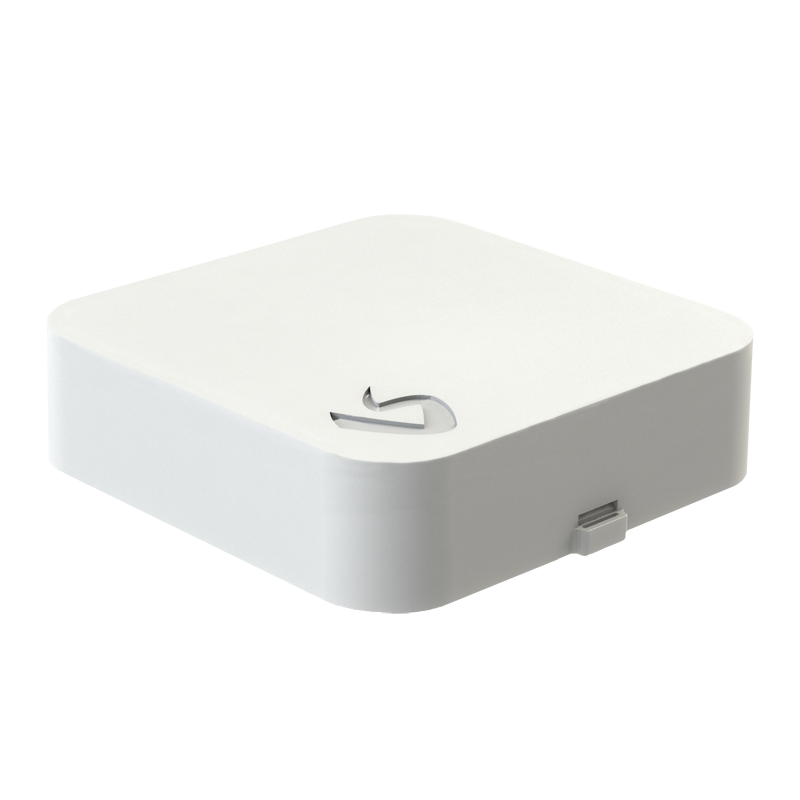 DRU
Passo Eco Wave gas stoves
The DRU Passo Eco Wave is a cylindrical gas stove with a large, wrap-around viewing window framing the log fire bed. With an A energy rating the Passo is 90% energy efficient and can be operated by the exclusive DRU Eco Wave app for tablets and smartphones. DRU has now produced the Passo in an additional five colour finishes: Titan, Pearl, White, Turquoise (pictured) and Light Grey. A balanced flue stove which does not need to be connected to a chimney, the Passo can be installed in a variety of locations around the home. Air is drawn from outside the building for combustion, with waste gases expelled through the same concentric flue.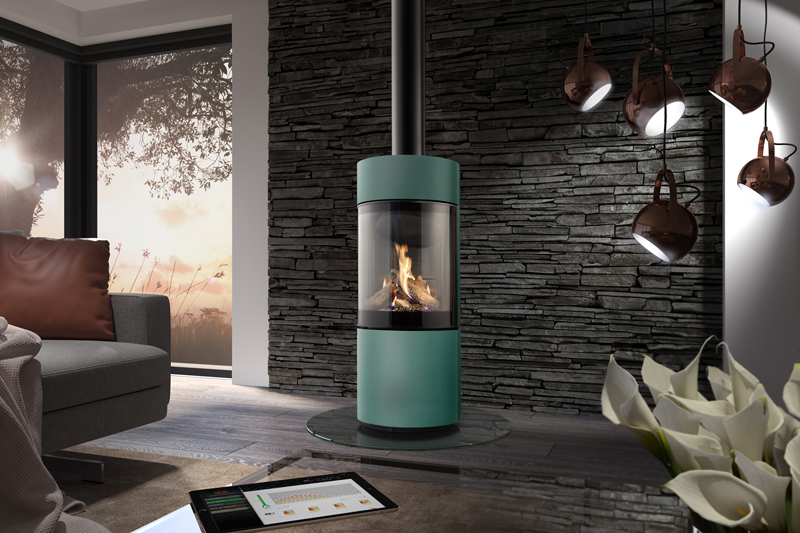 WORCESTER BOSCH
Brass system filter
Worcester Bosch has introduced the newest addition to its Greenstar System Filter range – and it's in brass. The filter range has been designed to combat the damaging effects of system debris and pollutants, allowing homeowners to protect their boiler or heat pump. The new Greenstar Brass System Filter has a premium look, a robust feel and it offers the same features as the current range. The new Filter has a one-way valve for ease of adding system chemicals and has a drainage point at the bottle for ease of access during servicing, as well as an isolation valve indicator to visually assist when isolating the filter.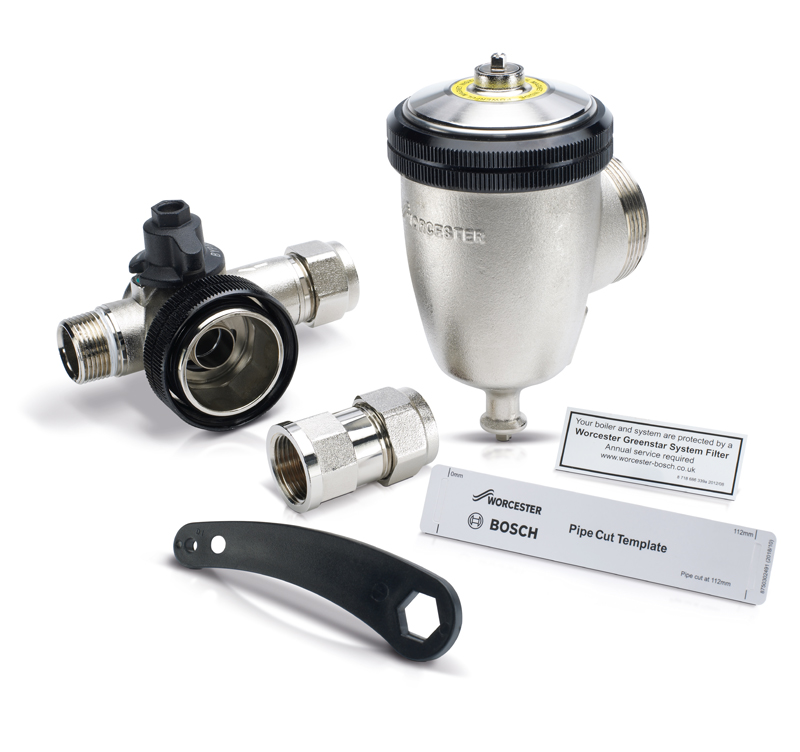 ADVECO
FPi Range of Commercial ASHP
Hot water and heating specialist Adveco, in partnership with Italian heating manufacturer Cosmogas, has introduced the FPi range of commercial-grade Air Source Heat Pumps (ASHP). The two variants, the FPi-9 and FPi-13, feature compact monobloc design and are capable of providing domestic hot water (DHW) at up to 55°C, or cool water to -7°C for use in fan coils. Ranging up to a high COP of 4.7, FPi ASHPs can make a real impact on a property's energy consumption. The FPi range has been designed to be virtually maintenance free, requiring simple, regular cleaning of the coil and filter. Sensors constantly check pressure and each unit is equipped as standard with frost protection, enabling them to operate effectively even if temperatures drop as low as -25°C.