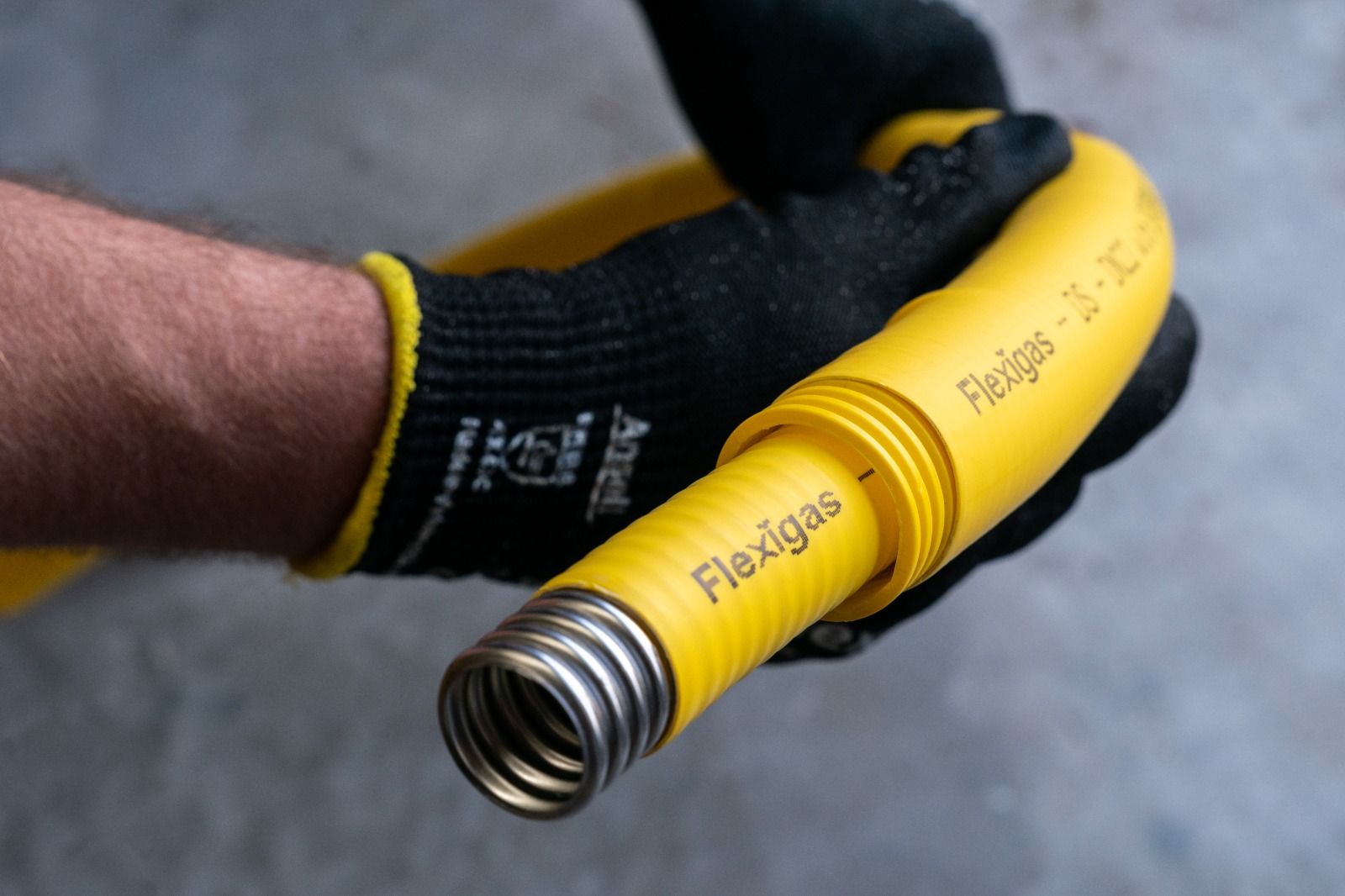 The Flexigas DS (Double Sleeve) is a double layered, flexible gas piping system designed for all applications. Said to be ideal for ventilating an unvented void, a riser, or situations requiring a sleeve to pass through solid walls, floors or a cavity wall, Flexigas DS is suitable for both domestic and commercial installations.
Traditionally, gas engineers running pipes through unvented areas would have to sleeve CSST through a second duct/sleeve for ventilation purposes. Flexigas DS saves time by providing a pre sleeved version already assembled on the roll, maintaining flexibility yet more robust and finished in a PE coating to allow for meter marking.
Flexigas DS is a genuine pre-sleeved CSST product that complies with all applications, not just unvented voids. It is flexible enough to be bent to 90 degree angles by hand, but with a hard durable coating that protects the inner pipe. The product complies with BS 6891 and IGEM regulations, and comes in lengths of 25, 50 or 75m as standard – but can also be cut to custom lengths on request so there's a continuous length of Flexigas DS for the job. Flexigas DS is compatible with the full range of Flexigas fittings from sizes DN15 to DN50.