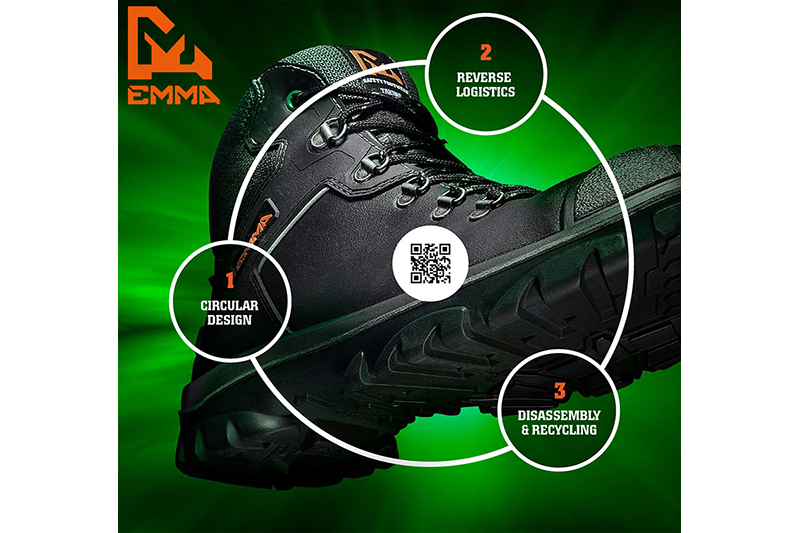 EMMA will help you reduce your carbon footprint by supplying safety footwear that's completely made from a combination of recycled materials and materials that are recyclable. This 100% circular footwear offering is changing the lifecycle of safety footwear as EMMA steps up to be an active part of individual and corporate sustainability programmes.
Every product in the range is safe for the environment with a 100% circular manufacturing, usage-mapping and recycling process for every shoe and boot produced under the EMMA brand.
EMMA safety footwear will make a double-headed contribution to businesses – a value for money investment and a commitment to improving corporate social impact.
Part of the Hultafors Group portfolio of PPE brands, EMMA complements the Solid Gear and Toe Guard safety footwear ranges by including all the Hultafors Group hallmarks of hi-tech designs that combine top quality materials for ultimate comfort, maximum safety and wellbeing at work.