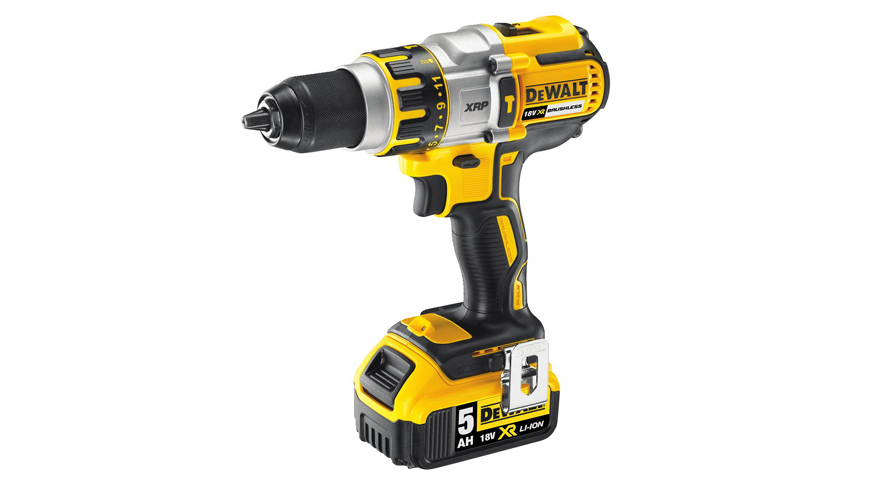 DeWalt has announced the introduction of 5.0Ah battery technology into its professional cordless power tool series. In a nutshell:
The new battery packs deliver 66% more runtime than standard 3.0Ah batteries, without compromising size or weight.
Launched for use with DeWalt XR Brushless tool range.
Protection against overload, overheat and deep discharge conditions.
Backwards compatible with all other XR products of same voltage category.
State of charge indicator reassures user of sufficient power to complete applications.