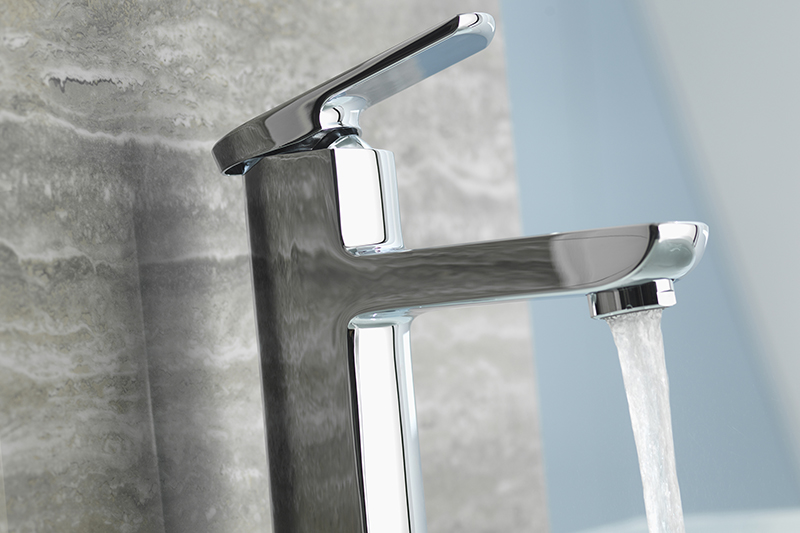 Following on from the launch of its Uptown collection, Aqualisa has introduced two more ranges of brassware – Downtown and Central.
All three ranges are designed to be a value for money option that will support shower sales with a combined, style matched brassware proposition. This latest move establishes Aqualisa as a brassware category player with a strong proposition for market sectors where bathroom customisation and the trend towards 'mix and match' is a strong purchase influence.
With a variation of lever styles, these taps cover both basin and bath variants and can be paired with a selection of single and dual lever mixer showers and bar valves, including the AQ, Mian, Midas and Dream ranges.
"We're keen to support our showers through specialist retail and merchant showrooms with consumers that are looking for co-ordinated taps with strong brand values as well as to brand loyal installers at the trade counter who will specify taps as part of a complete bathroom refurbishment project," says Head of Marketing, Sian Brink.
The introduction of these new tap ranges announces Aqualisa's serious entry into the brassware market as it heads towards the end of 2020 but, importantly, the launch positions Aqualisa as a brassware brand with a more extensive offering to come in 2021.
"These brassware options see the Aqualisa brand covering full, matching combinations of showers and taps to suit a broad range of bathroom installations," says Sian Brink. "The choice of different lever styles provides options to match both new and existing sanitaryware styles, making them ideal for bathroom makeovers and updates."
All taps in the ranges are designed to be easy to fit with flexible hose connections and click clack wastes included with the basin taps. They are durable and functional with a limescale resistant chrome plate finish, justifying a 5-year guarantee against any manufacturing defect. With integral flow limiters and full WRAS approval, the ranges satisfy Part G water safety, usage and efficiency standards.