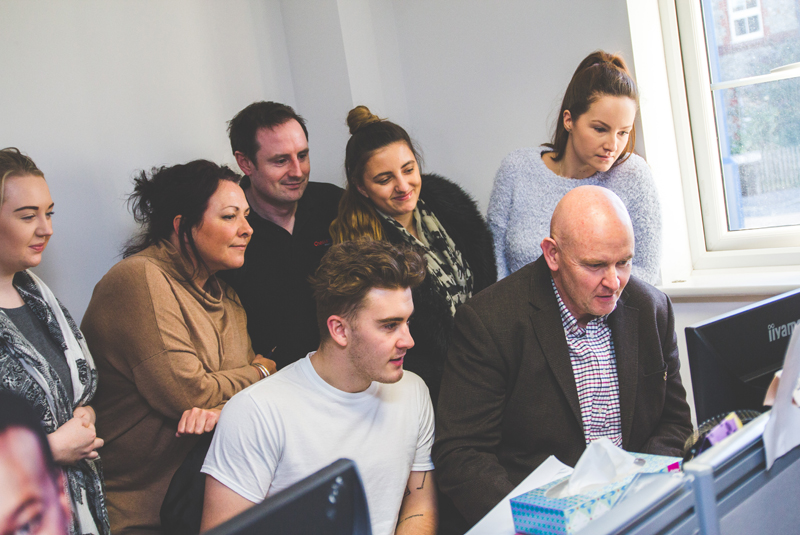 Checkatrade believes that apprenticeships should not be overlooked by school leavers.
In millions of households across the UK, teenagers (and their parents), face an anxious few weeks with the GCSE examinations now underway.
Sitting on average 15 exams in a range of subjects, as well as facing exam pressure, school leavers also must contend with making some big decisions regarding their future. Options post-16 include staying on at school, going to college or pursuing an apprenticeship.
While each path has its merits, apprenticeships are enjoying somewhat of a resurgence, with the Government putting an emphasis on creating new apprenticeships for eager youngsters through the apprenticeship levy, which provides funds for employers looking to invest in apprenticeship schemes.
Checkatrade lists five reasons to choose an apprenticeship:
Young people can start earning straightaway
Apprenticeships are paid training courses which involve on the job learning and typically day release to attend college. Apprentices are paid an hourly rate which varies depending on industry and the type of apprenticeship they are doing. With many young people keen to start earning as soon as possible they are a great way to learn and earn.
Get insider knowledge on an industry
When deciding on a career many of us do so without any real idea of what it is like to do the job. An apprenticeship gives young people an insight into their chosen industry, helping them to decide whether it's the career path for them.
Build transferrable skills
Whatever industry the apprenticeship is in, from day one apprentices are building workplace skills that will carry them through their working life. Skills such as time management, teamwork and communication skills are always desired by employers.
Career kick-start
For those lucky enough to know which career path they wish to take; an apprenticeship gives young people a helping hand into their chosen career.
Train up to degree level
An apprenticeship offers a young person a recognised qualification and there is a choice of levels to train up to, including intermediate which is equivalent to five good GCSEs, advanced – two A levels – and higher which can be studied up to degree level.
With rising student debt and a potential skills shortage on the horizon, particularly within engineering IT and care work, apprenticeships are a great choice for both ambitious young people and businesses across all sectors.
Working with thousands of local trades, Checkatrade understands the value a committed apprentice can bring to a small business. Along with bringing fresh ideas, apprentices can help to boost productivity, ease recruitment issues and help businesses of all sizes grow their talent pool and invest in their staff, in turn boosting morale.
To find out more about Checkatrade visit www.checkatrade.com/ and to find out more about adding an apprentice to your team visit www.gov.uk/take-on-an-apprentice/overview