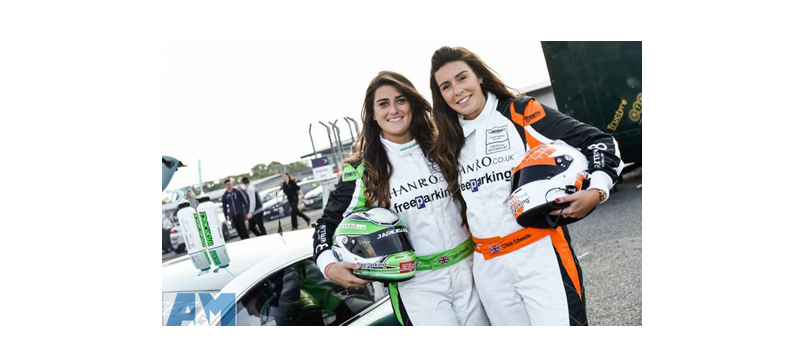 Zip Heaters UK has teamed up with the Aston Martin racing sisters, Jade and Chloé Edwards, for this year's prestigious GT Championships.
Sisters Jade and Chloé have been creating a real buzz on the racing circuits after winning the final Aston Martin GT4 Challenge race of 2014 at Donington Park, last year. Now with Zip's vital support they are setting their sights on becoming the first sisters to win a motor racing championship worldwide.
As part of the sponsorship deal, Zip's iconic HydroTap has been installed within the hospitality area. This product is highly energy efficient and boasts a 0.2 micron filtration system, capable of removing any odour, taste of chlorine and impurities as tiny as one five-thousandth of a millimetre. It is vital to keeping the girls, and their team, fully hydrated during their training and races.
Kelly Knight, Marketing Manager at Zip Heaters UK, explains the partnership: "Staying hydrated is imperative for sports people and we were thrilled to be able to support Jade and Chloé in their quest to take on the racing world with our innovative HydroTap. The sleek lines and state-of-the-art design of the racing cars is also cohesive with our product and we see this as the perfect partnership."
For information on the girls and their progress, visit JADE.EU.com. For further information on Zip and its products, visit www.nowzipit.co.uk.