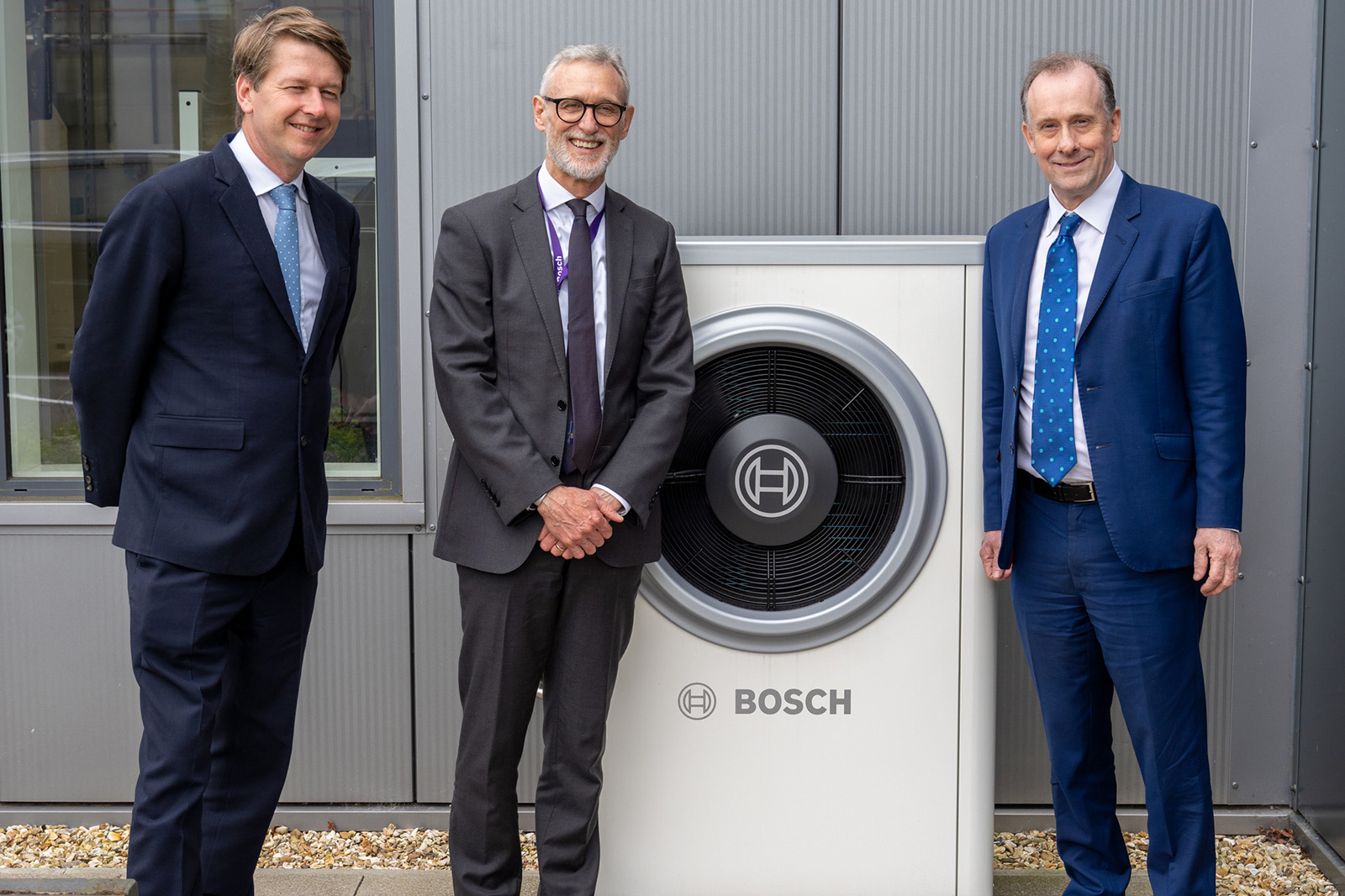 Bosch recently welcomed the Minister for Business, Energy and Corporate Responsibility, to showcase recent developments in low-carbon heat.
Lord Callanan was shown around the headquarters and manufacturing plant by CEO Carl Arntzen, alongside local MP Robin Walker, and saw first-hand the company's hydrogen-ready boiler and other low carbon heating alternatives such as heat pumps and hybrid technology.
The visit was a direct result of the manufacturer's written response to the Government publication, the Heat and Buildings Strategy, released in last October. The day included a tour of the company's headquarters, visiting manufacturing operations, research & development department, and the training department. The visit concluded with a roundtable discussion on the application of renewable heating products into the different house types that prevail in the UK.
Carl Arntzen commented: "I was delighted to show Lord Callanan around the factory and present to him some of the ground-breaking technology we have developed to support the move towards a low carbon future."