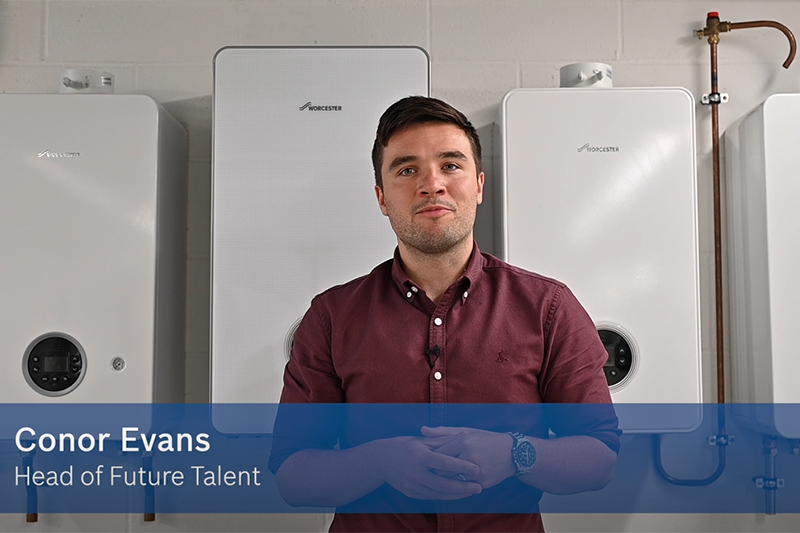 Worcester Bosch has announced the launch of its latest educational programme – the Future Talent Initiative (FTI).
The FTI is aimed specifically at supporting young installers, apprentices and those new to the sector, looking to deliver them the advice and information they need to succeed within the heating and hot water industry as it prepares to undergo significant change.
As part of the initiative, the manufacturer has developed a robust content series, which sees experienced installers, Worcester Bosch professionals and third-party experts across different sectors, come together to offer their insight across three initial themes.
The '0 to 20 in 60 Seconds' series offers quick-fire tips covering a range of topics including product installation, fault-finding and real-world insight. These are presented by a mix of Worcester's training and technical support teams plus experienced installers.
The 'Forward Thinking' series sees Worcester Bosch experts go into detail on where the heating industry is heading, including future technology and policy updates.
Finally, 'Life in the Fast Lane' is a series of pre-recorded webinars from experts outside of the heating industry. Etiquette expert William Hanson covers first impressions when entering customer homes, while Sales Advisor and Author Kieran Perry gives more general business advice. Finally, Wellbeing Consultant Neil Laybourn focuses on the importance of mental health.
The series will see the videos be distributed across a number of months, from now into the new year. Also, Conor Evans from Worcester Bosch takes on the role of 'Head of Future Talent' as part of the Future Talent Initiative and is excited to support the installers of tomorrow.
Conor commented: "We held a series of focus groups with young installers last year. They expressed the need for more support from manufacturers in their training and early career stages, which was really the inspiration behind the Future Talent Initiative.
"Since then we've been working hard to develop our Initiative, identify what young installers want to hear more about and ultimately help them fast-track their careers."
If you are a young installer, an apprentice, or just new to the industry, visit the Worcester Bosch YouTube channel here to access the Future Talent Initiative series.